The Bush family just got a little bigger.
Former President George W. Bush and his wife welcomed a new puppy to their home after paying a visit last week to an SPCA shelter in Dallas.
"Laura and I are thrilled to introduce the newest member of our family, Freddy Bush," the former president announced on social media posts to Facebook and Instagram.
"We already love him, and even our cats Bob and Bernadette are finding Freddy's charm futile to resist," Bush said.
This is not the first presidential pooch to join the family. The Bushes were the proud owners of two Scottish Terriers who freely roamed the White House grounds during the administration of the 43rd president.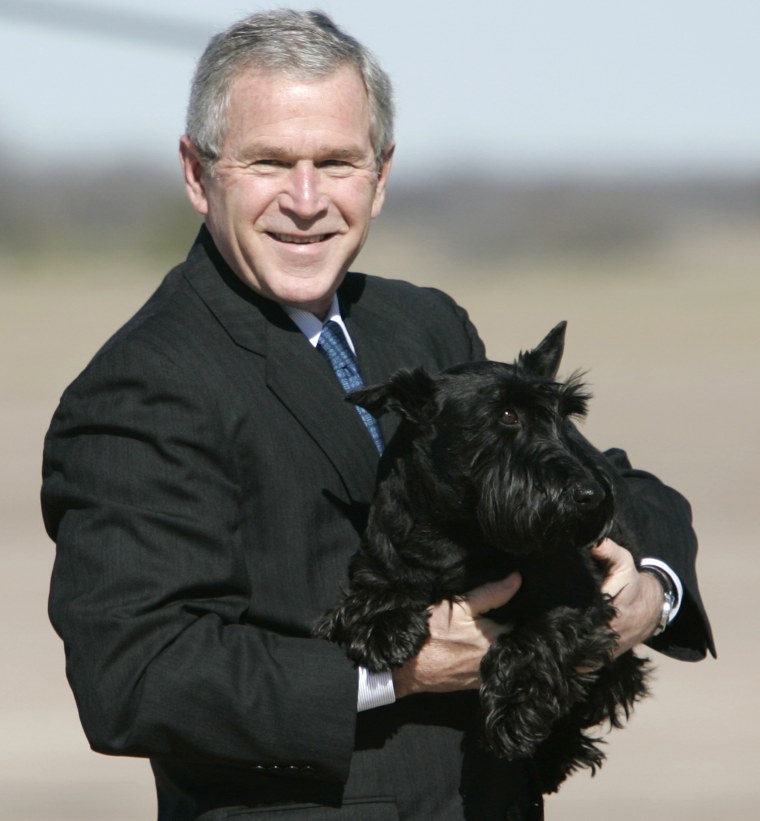 Barney was the more famous of the pair, mainly because he once bit a member of the press corps. He died in 2013 at the age of 12 from lymphoma. The Bush family's other Scottish Terrier, Miss Beazley, died a year later.
RELATED: Jenna Bush Hager: Former First Dog Barney 'was a real jerk'
On his social media posts Monday, Bush encouraged others to consider rescuing a pet.
"If you could use a little extra joy in your life, consider adopting a pet from an animal shelter or rescue group," he said.