Two rare albino wombats were found wandering, hungry and tired, around the Australian outback.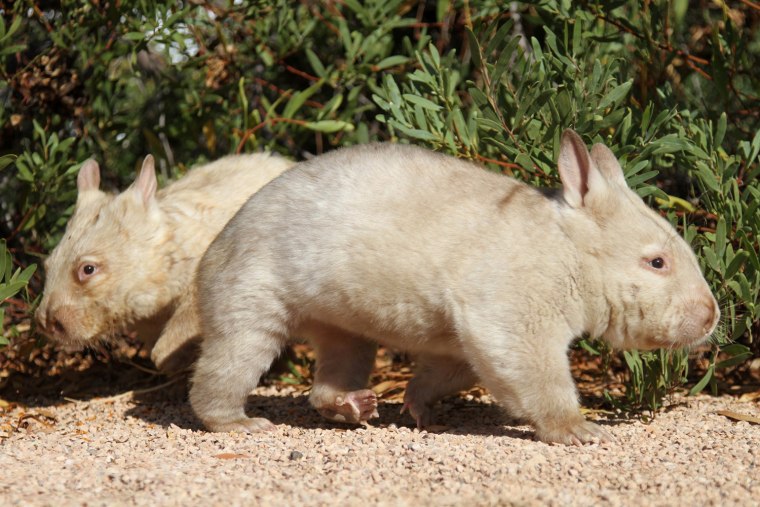 The cute pair of white southern hairy-nosed wombat cubs, marsupials that look like a cross between a pig and a bunny, were taken to Ceduna Fauna Rescue Centre, where manager Val Salmon and her team nursed them back to health.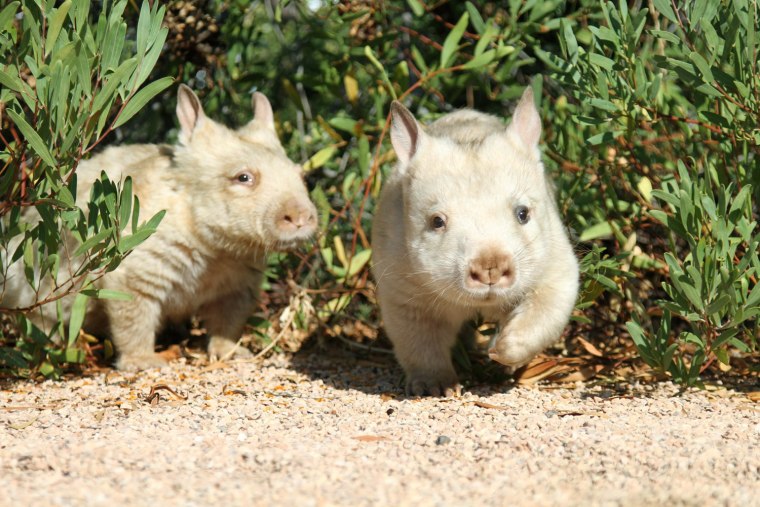 Named Icy and Pola, they're only the second and third white wombats the sanctuary has seen in over 30 years.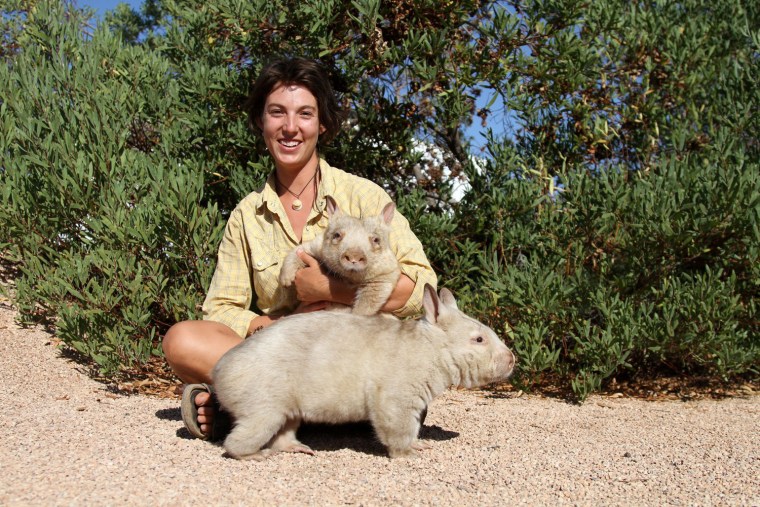 Southern hairy nosed wombats – called the 'bulldozers of the bush' – live in savannahs and grass plains in central and southern Australia. They travel via a maze of complex underground tunnels, and can grow up to 40 inches long and weigh up to 68 pounds. 
TODAY.com multimedia producer Mish Whalen gazes at dozens of puppies, kittens and other adorable animals every day. She has never seen a wombat before.