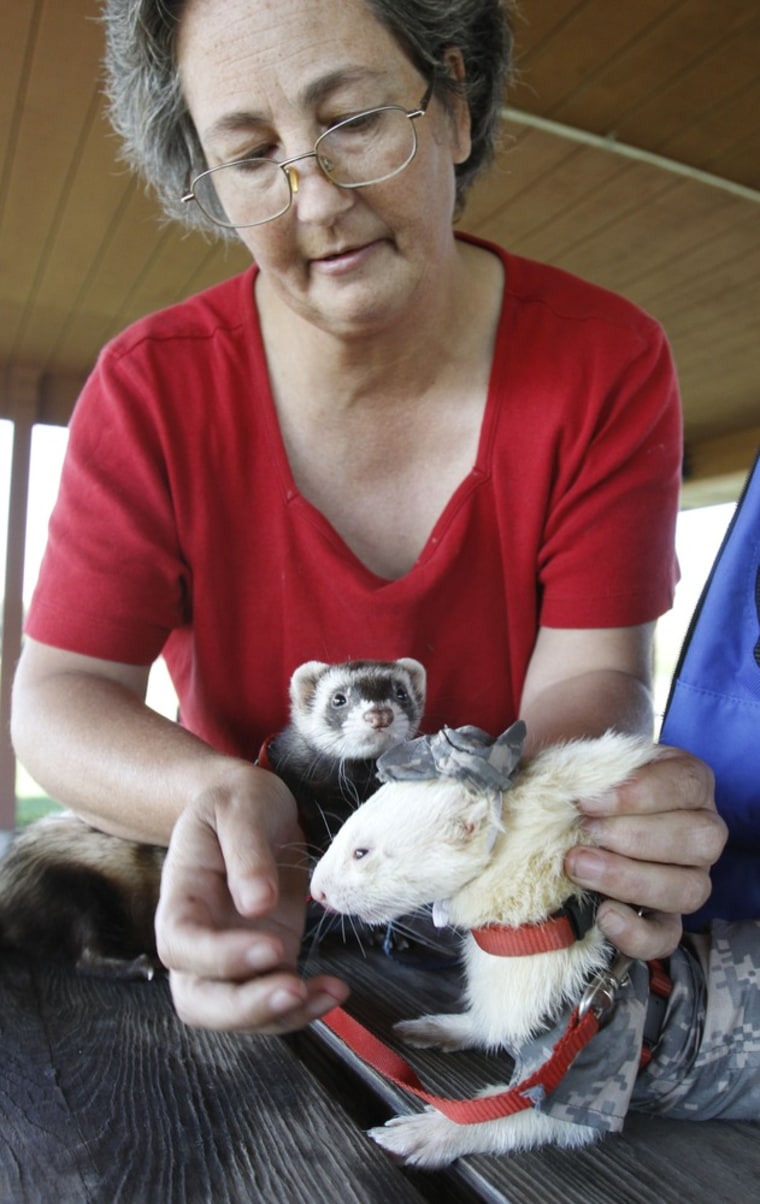 AmyJo Casner makes a variety of clothes for her pet ferrets, everything from camouflage fatigues to little leather coats and hats.
According to EverythingFerret.com, the domestic ferret is a member of the weasel  family and a descendant of the European Polecat.  
Domestic ferrets have been domesticated for thousands of years and are not wild animals. Once working animals, they were (and still are in the UK and some other countries) used for ridding barns of rodents and for flushing rabbits from their dens (ferreting).  In the United States they are lovable house pets.