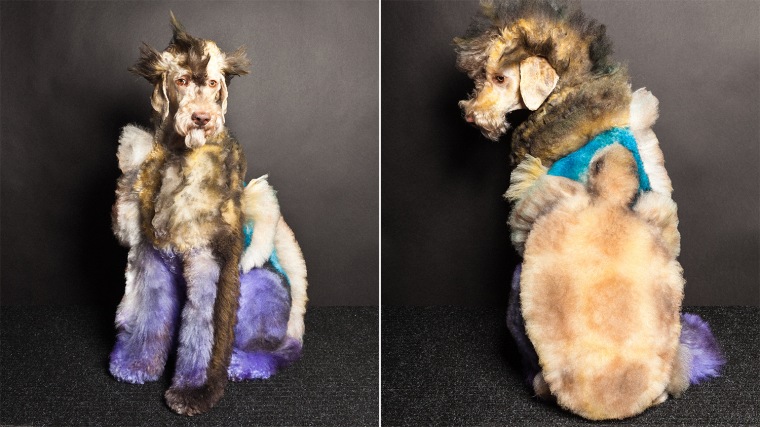 Going to the groomer is part of every dog's life, and it doesn't usually venture out of the realm of the routine.
But some particularly artistic animal enthusiasts have taken their pets' visits to the beauty salon to the next level: Creative grooming.
The fad, which includes decorating and even dyeing dogs' fur, has picked up in popularity in recent years, and fashion photographer Paul Nathan captures some stunning examples in his new book "Groomed."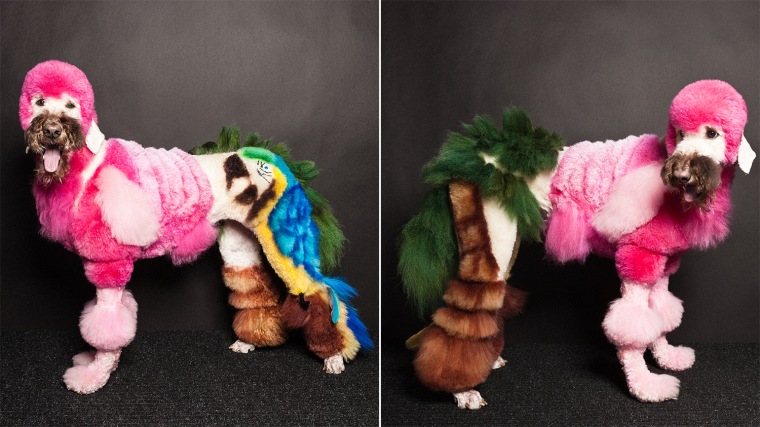 "I wanted to capture beautiful portraits of incredibly groomed dogs," he told TODAY.com of his photos of dramatically dressed-up canines. "In doing so, I wanted to see how much of the dog's personality shined through in relation to the groomer's craft."
A "creative groomed" dog is on a completely different level than a regularly-groomed one: a dog's fur is cut, prepped, and dyed to turn the tail-wagger into a walking piece of art.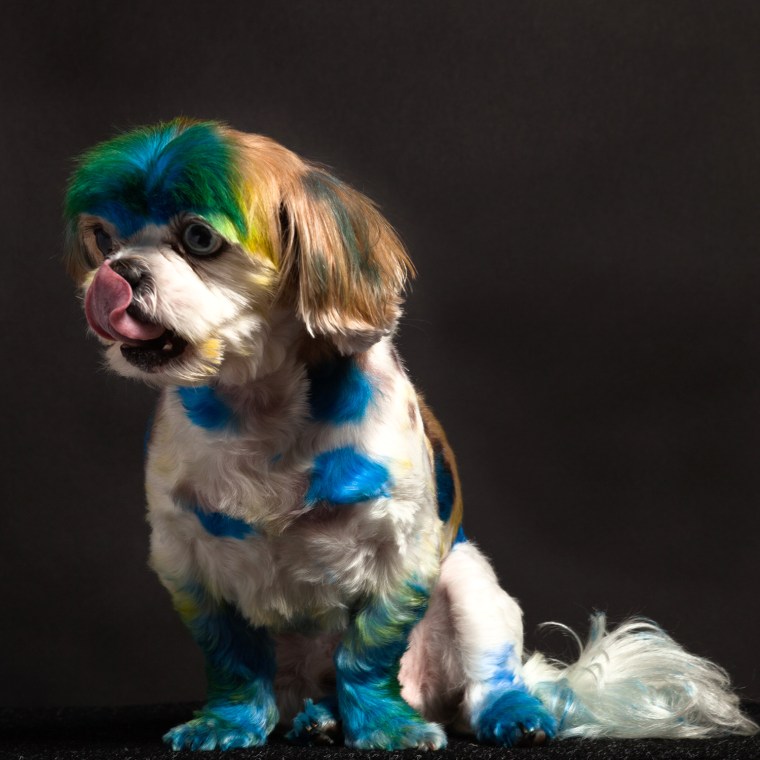 It took Nathan only six months to gather enough content for the book, thanks to the work he did on his last book, "Couture Dogs of New York," in which he photographed people that dressed their dogs in handmade couture outfits and have their pets compete in fashion shows. Through their Facebook feeds, he then discovered the concept of creative grooming and was instantly fascinated.
"I would say creative grooming is about taking grooming in the opposite direction of the practical maintenance of dog care," he said of the project. "It is about creating an extremely fantastical, unique and imaginative artwork with the dog as the canvas, using non-toxic, washable dyes, masterful clipping and sometimes accessories."
Though he works as a fashion photographer, Nathan says he enjoys photographing dogs just as much as people. "Dogs always look great, and I often feel there is a purity and childlike innocence about them," he said.
And though he doesn't have another book on dogs slated for the future, that could change depending on what inspires him. "Generally if I come across something that sparks my interest," he said, "I know there is probably something deeper I want to explore."

Paul Nathan captures beautiful portraits of pets groomed and dyed in colorful and whimsical ways.