They're a pair of military veterans, with distinguished records of serving their nation. But now they're seeking greener pastures.
Kennedy and Quincy, two highly trained horses that served as part of the Army's Old Guard, are up for adoption.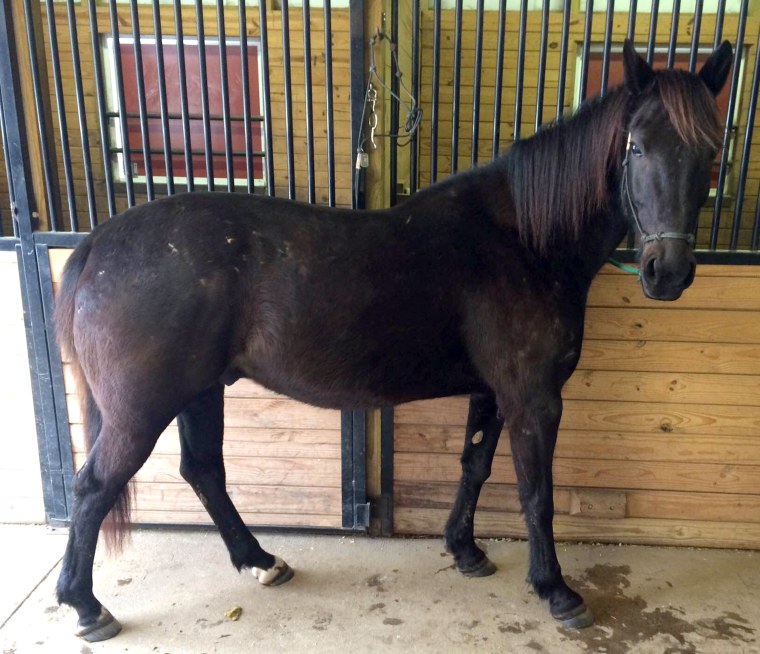 Both served for years as caisson horses that helped pull the coffins of fallen service members to their final resting place at Arlington National Cemetery. In a rare opportunity for the public, both are now free to a good home — if applicants can pass a stringent vetting process.
RELATED: Houston police officer heralded for final moments with his police horse
Kennedy is a 15-year-old standardbred better suited for an experienced rider because of his record for acting out. Meanwhile, Quincy, an 11-year-old quarter horse who has a medical problem affecting his feet, is one of the most popular horses in the Caisson stables.
"He is known to be very loving and enthusiastic towards visitors and especially children. He could be maintained with proper shoeing and medication," according to the Old Guard's description.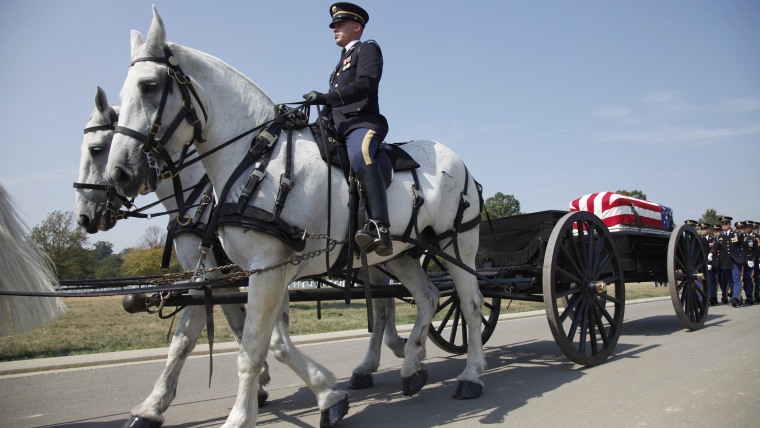 Each caisson horse offered for adoption has served, on average, for more than a decade.
"During the course of their service they participate in thousands of funerals for our nation's heroes," according to a description on the Old Guard adoption site, which said the Caisson Horse Adoption Program was created "to ensure each horse is rewarded with a great home following its well earned retirement."
RELATED: Dying man's wish to say goodbye to his beloved horse granted by hospital
Potential buyers can visit the horses Tuesday afternoons at an Army installation adjacent to Arlington National Cemetery.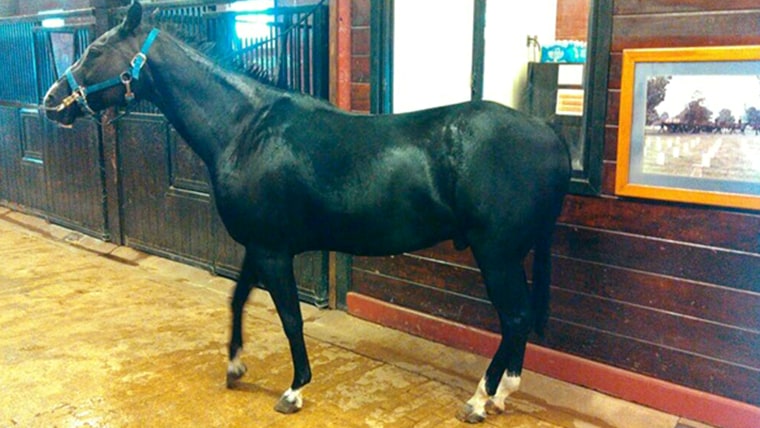 The horses will eventually go home with owners who pass a strict screening process. Applicants must complete a six-page form and will be visited by a herd manager from the Army to ensure prospective homes are suitable for the horses, according to The Washington Post.
Jenna Sears, the most recent person to make it through the vetting process, is now the owner of Freedom, a 12-year-old quarter horse who was retired because of an eye cyst.
Sears told the Post that caisson horses are known for being calm.
"They're kind of the ideal horse," she said.
Follow TODAY.com writer Eun Kyung Kim on Twitter.