Polk County firefighter John Williams was doing a sweep of a single-family home in Mulberry, Florida, that had erupted in flames after a grease fire started in the kitchen on April 8. But little did he know that there was one more rescue ahead of him.
"The smoke was thick when Williams came upon the cage of the family pet, Rodney the guinea pig," Kevin Watler, a representative from Polk County Fire Rescue, told TODAY. "He did not hesitate. He grabbed the cage and took it outside into the fresh air, where rescue workers assessed that Rodney had inhaled a lot of smoke and gave him oxygen and water."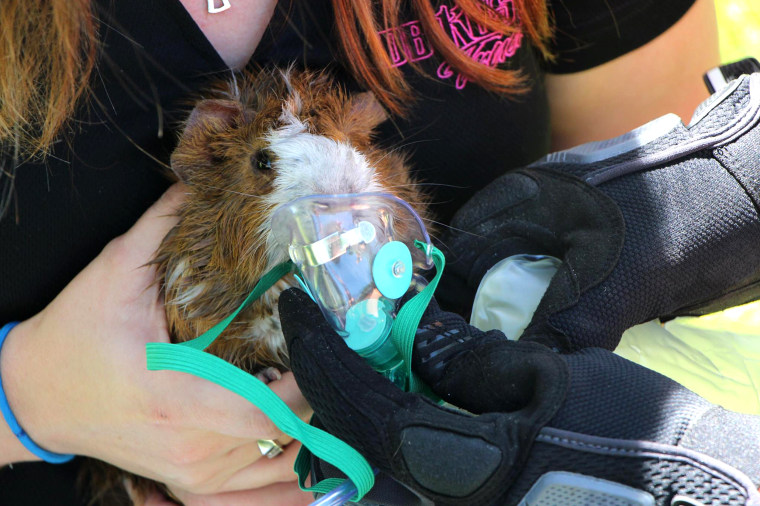 Kristi Waller, who resided at the house, had been at the doctor's office with her daughter when the fire broke out. "My boyfriend was at home cooking french fries, and dropped the pan," the 29-year-old told TODAY. "His face was burned in the process and it caught the kitchen on fire."
RELATED: The guinea pig that could! Meet Estella, the tiny critter that uses a wheelchair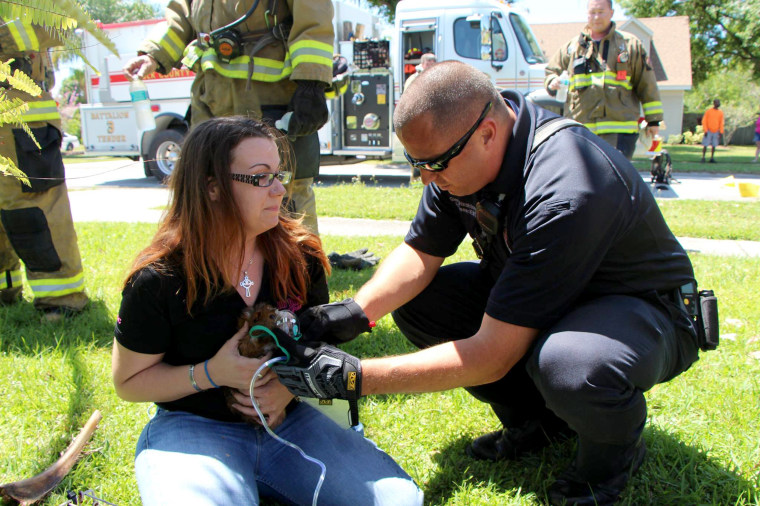 After Waller arrived on the scene, she noticed Rodney, sitting in his cage, with firefighters.
RELATED: 600 corgis hit the beach, and it's the best paw-ty ever!
"I sank to my knees and held Rodney while they treated him," she said. "My daughters were relieved he was all right. My neighbors brought over bedding and water for Rodney."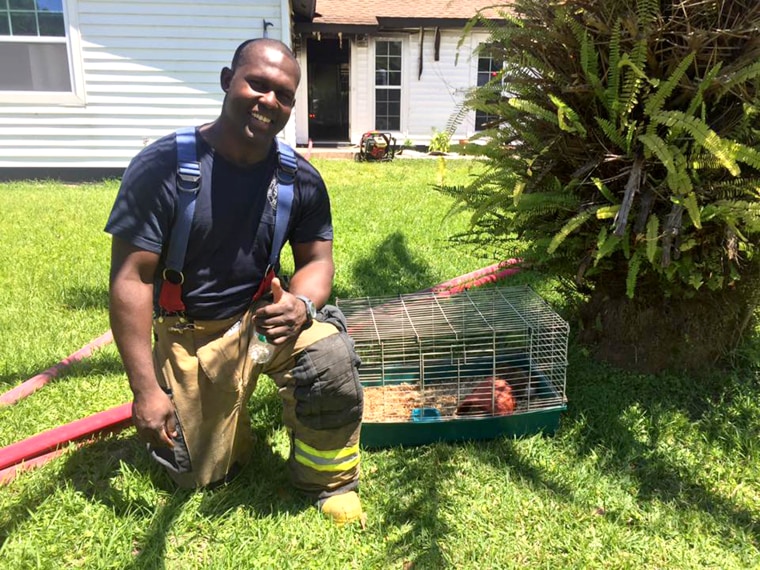 Waller commented on Facebook after the incident:
"I want to, personally, thank you for saving my Rodney (the guinea pig) and what you could of my house. You were all such gentleman! Understanding that this is your job, and you see such things on a regular basis, you were all so sensitive to my family's situation, and offered to help in any way possible. Thank you all! You should be proud of what you do, and I will forever be thankful to you in my thoughts and prayers!"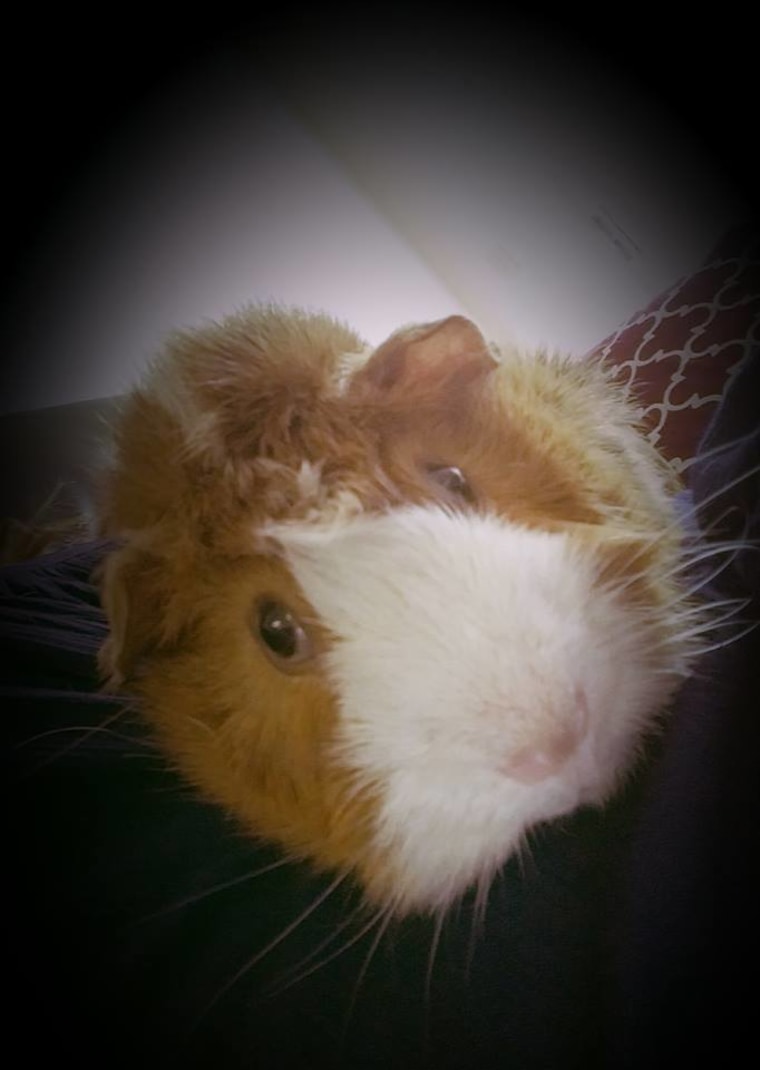 Waller told TODAY that she is currently staying with relatives, but that the family — which includes her two daughters — lost everything. In order to try to put their lives back together, Waller is asking for help through a GoFundMe page. She said that her boyfriend had a second-degree burn on his ear, and a star-shaped burn on his temple, but other than that he is doing OK.
RELATED: Meet the dog who makes kids actually LIKE going to the dentist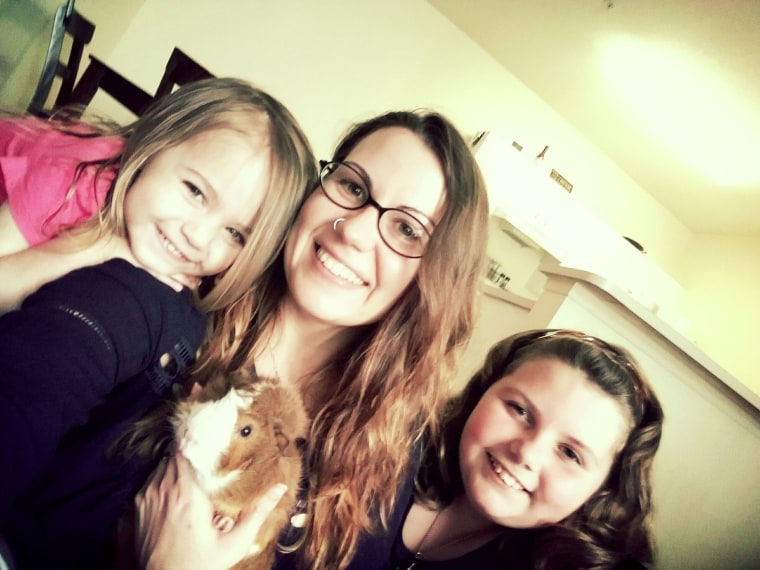 As for Rodney, Waller posted:
"He is OK! Back to his spoiled little self. He's very bossy! We love him! He will take his donations in carrots."