Fiona the hippo is ready for her close-up.
The Cincinnati Zoo & Botanical Garden debuted the first episode of "The Fiona Show" Tuesday on Facebook's Watch — the social media giant's new platform for original video — featuring stunning footage of the baby hippo's birth and the behind-the-scenes effort to keep the premature animal alive in the early days.
Fiona has captivated the world's attention since her birth on Jan. 24, when she arrived six weeks early, weighing only 29 pounds. Although mom Bibi managed a relatively smooth delivery in a concrete, straw-covered stall, the zoo's staff wasn't sure if the calf would survive, especially since it was quickly apparent that Bibi couldn't nurse on her own.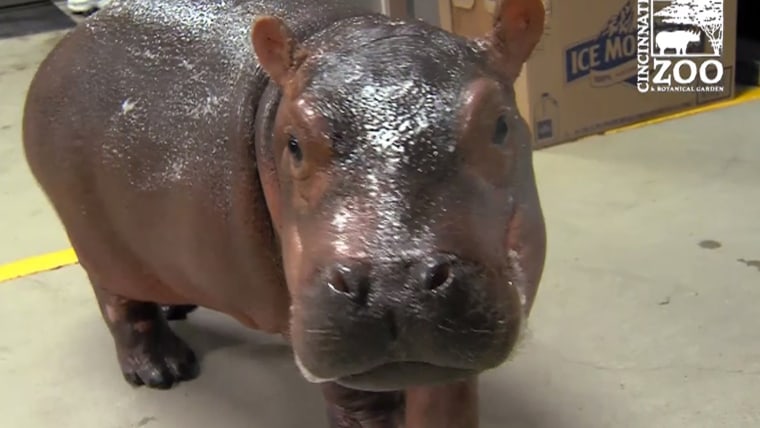 There was little in the way of precedent, so after managing to milk Bibi, staff members sent the milk to the Smithsonian to reverse engineer the fat, protein and sugar balance to make their own formula. That helped them nurse Fiona by hand during the crucial early weeks when her survival was still in question.
Their compassionate, and successful, efforts are all captured in "The Fiona Show."
"We were really nervous. I mean early on this hadn't be done before. We weren't sure what to put in the milk, we weren't really sure we could pull this off," Cincinnati Zoo Director Thane Maynard said in the premiere episode. "The real heartening part of that story is everyone refused to give up."
The seven-month-old has since grown to a healthy 450 pounds — healthy for a hippo, anyway — and has become a star attraction both at the zoo and on the internet.