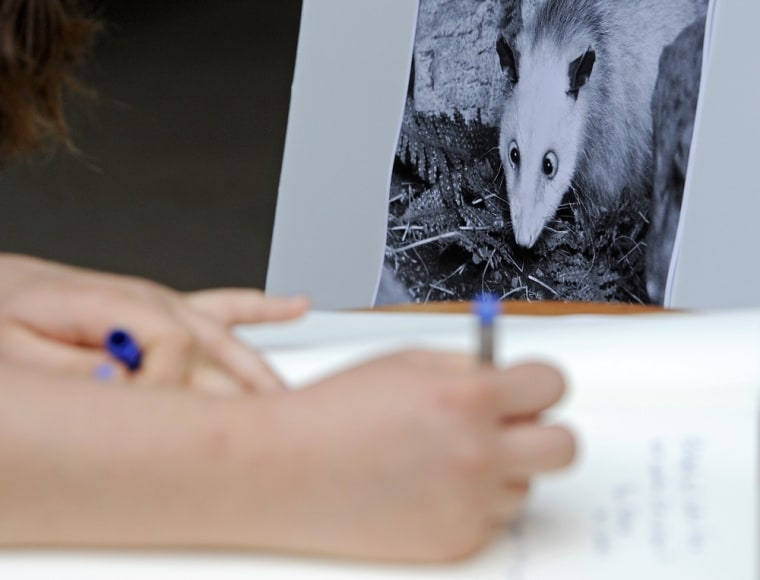 Heidi, the cross-eyed opossum turned media sensation at Germany's Leipzig Zoo, has died. Zoo officials say the three-and-a half-year-old animal was suffering from health complications due to old age.  
Veterinarians were treating Heidi for arthrosis, but her condition worsened and they decided it would be better for the animal's welfare to put her to sleep.
Heidi rose to fame late last year after arriving in Leipzig from Denmark. The cross-eyed opossum charmed fans with a Facebook page, sparked a popular song on YouTube and even stars as a plush toy. 
Look back at our original introduction to Heidi, here. And see the TODAY anchors pull off their best interpretations of the cross-eyed marsupial, here.