Zoos welcome adorable newborns into the world every day, but there's something about baby rhino Ethan that makes him a little different than the rest: He was conceived via artificial insemination.
Born at Alabama's Montgomery Zoo on June 5, Ethan is the first endangered Indian rhino calf to live and thrive as a result of artificial insemination. The birth was a collaboration between the Montgomery Zoo and the Cincinnati Zoo's Center for Conservation and Research of Endangered Wildlife, where Dr. Monica Stoops, a reproductive physiologist, pioneered the technique. In February 2012, Ethan's mom, Jeta, was inseminated with a thawed frozen semen sample from male rhino Himal after the pair proved too aggressive towards each other to mate naturally.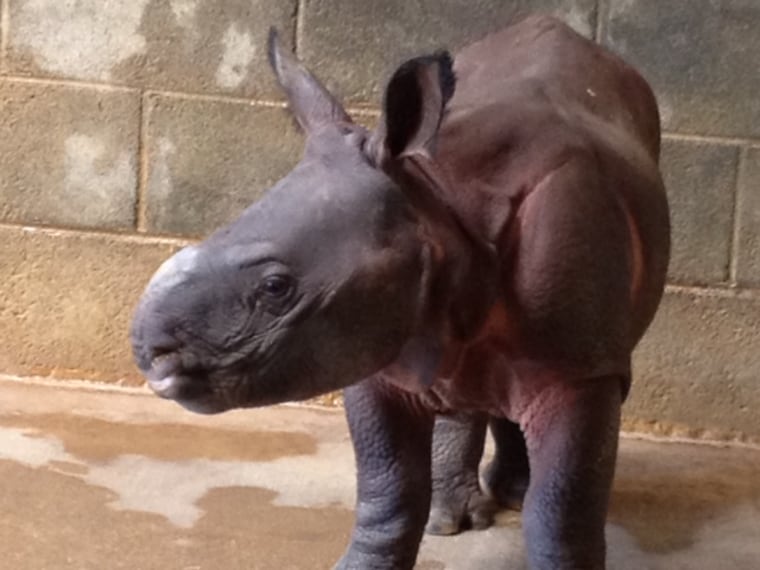 Special circumstances may have surrounded Ethan's birth, but the two-foot-tall rhino is acting like any other calf as he grows into his own, with mom looking on.
"They are doing fantastic," Dr. Stoops told TODAY's Lester Holt and Erica Hill Saturday. As the doctor spoke, mom and calf milled around behind her.
While Ethan never strays far from his mother's side, he has gained about eight to 12 pounds since birth and zookeepers are offering him a more complex diet of hay, alfalfa and the occasional apple or banana. Jeta, his primary caretaker, has to keep her strength up, since she must nurse the baby every two and a half hours.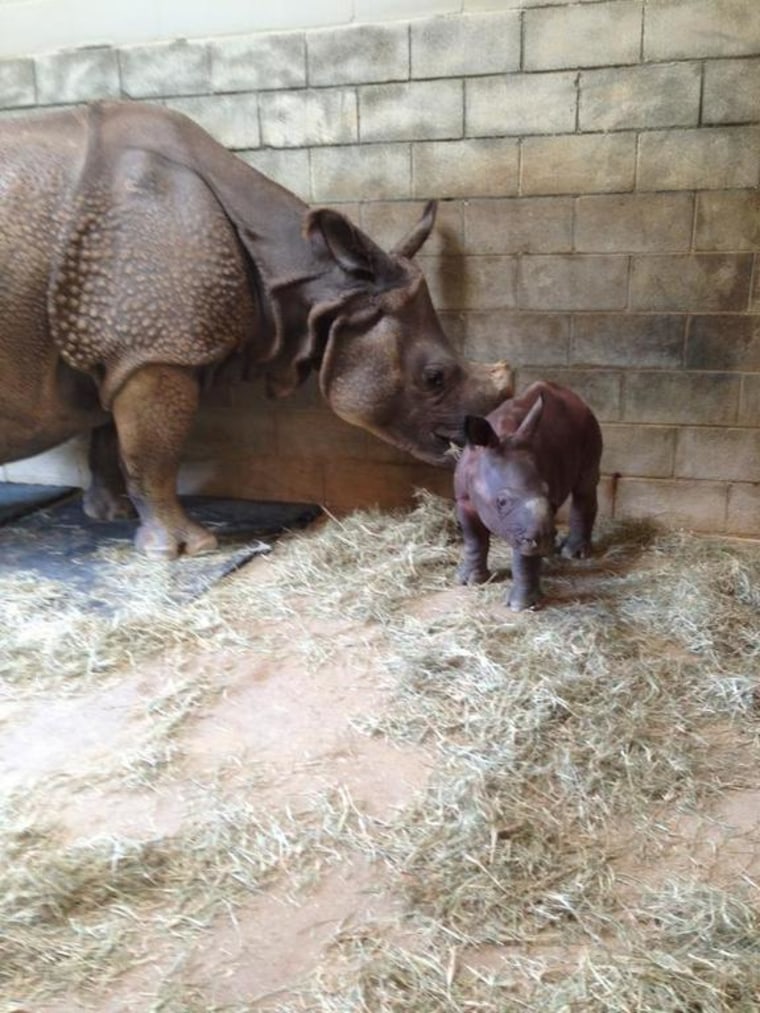 Ethan is alive and well thanks to the work of Dr. Stoops, who started working on the artificial insemination technique for Indian rhinos in 2004. Her first two attempts failed — then she got a call from the Montgomery Zoo, which wanted to pair Jeta and Himal together because of their differences.
"When we look at this little guy he represents the first calf of any rhino species to be born and thrive in a U.S. zoo as a result of assisted reproductive technology," Dr. Stoops said.
In 2004, Himal's semen had been frozen and stored at the Cincinnati Zoo's CryoBioBank. Eight years later, Dr. Stoops worked with the Montgomery Zoo to inseminate Jeta with the thawed semen.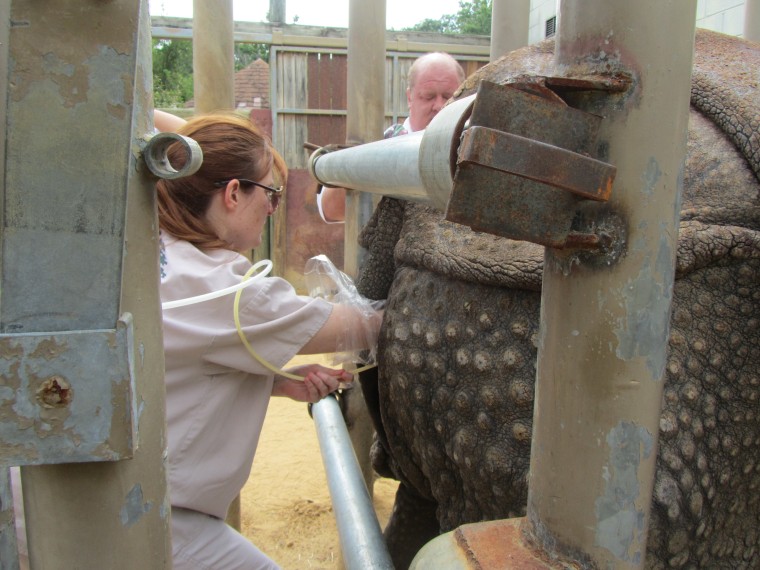 The technique's success means that zoo professionals have an alternative way of managing the captive population of Indian rhinos. Rhinos have always proved difficult to transport because they weigh thousands of pounds, and artificial insemination ensures that the breeding process can continue without long, hazardous trips.
"Just as some human couples require the help of doctors to conceive a baby, the mom Jeta, and dad Himal, they required the assistance of rhino reproductive specialists to produce a calf," Dr. Stoops said.
The technique could prevent the extinction of Indian rhinos, of which there about 2,500 left in the wild and 60 living in captivity.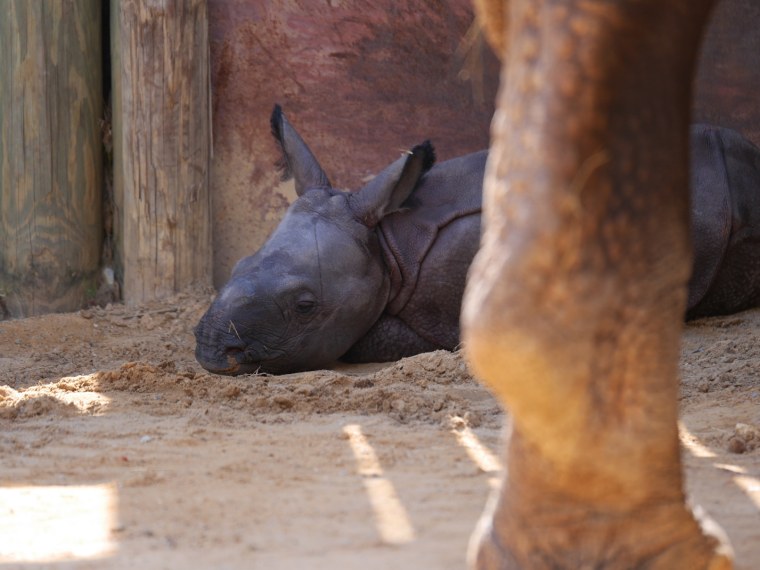 So why name the product of this medical feat Ethan? That's a little less complex: He's named after Ethan Gilman, who was held hostage in an underground bomb shelter in Alabama last January. The 6-year-old boy visited the Montgomery Zoo and a very pregnant Jeta just three days after the hostage incident.
"Because this guy, our little calf, is such a special little guy, we wanted to name him after a special little guy who had a connection with the animal," Dr. Stoops said.