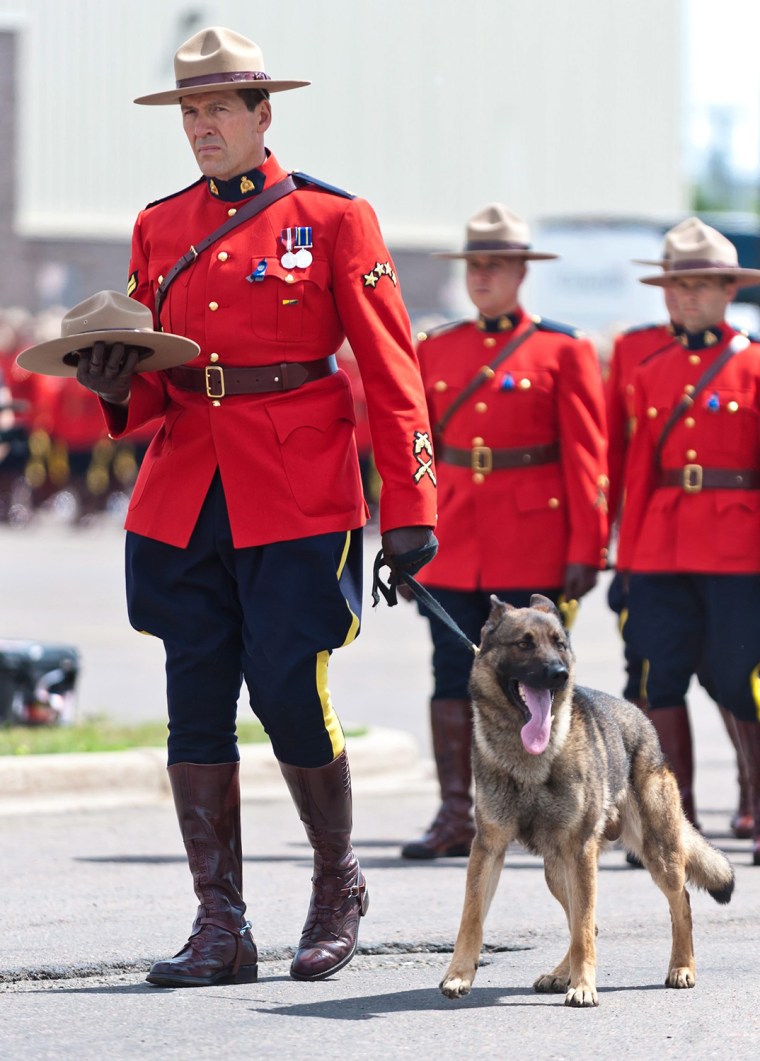 A tragic funeral this week marked a heartbreaking goodbye between a police dog and his officer.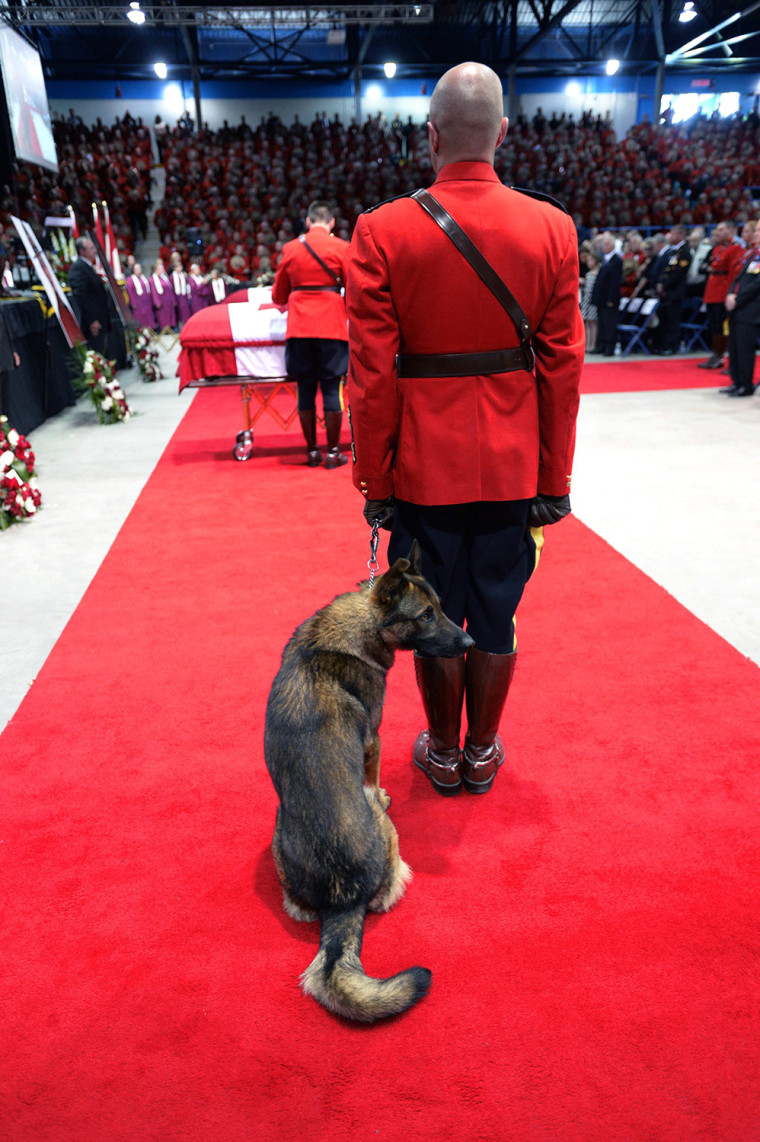 Royal Canadian Mounted Police Constable Dave Ross, along with fellow officers Fabrice Gevaudan and Douglas Larche, were killed by a shooter in Mocton, New Brunswick last week while on duty.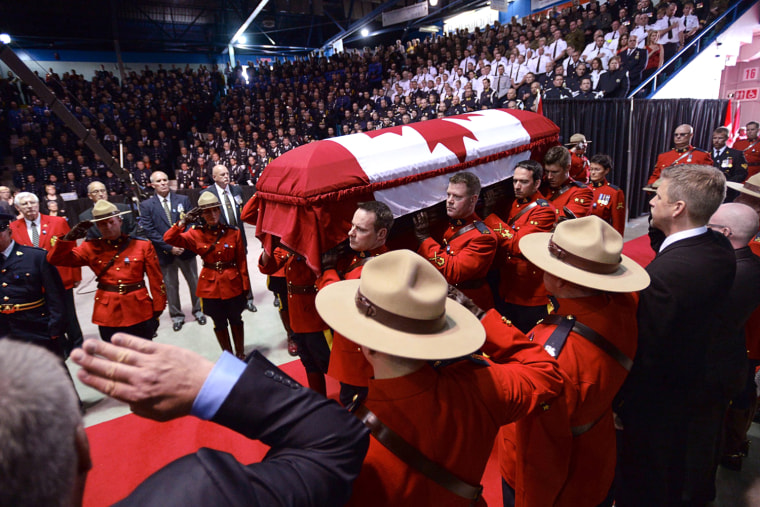 The loss is not only felt by their families and the community, but also by Ross's police dog, Danny.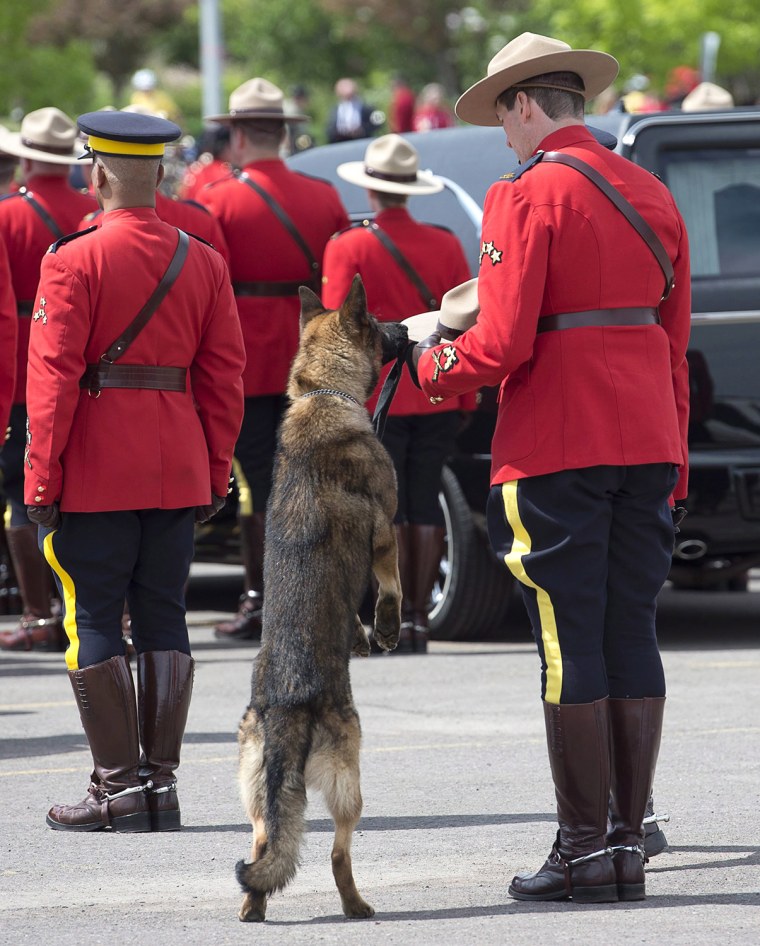 Ross had served as a Dog Services handler and had worked with Danny, a German Shepard, since 2012.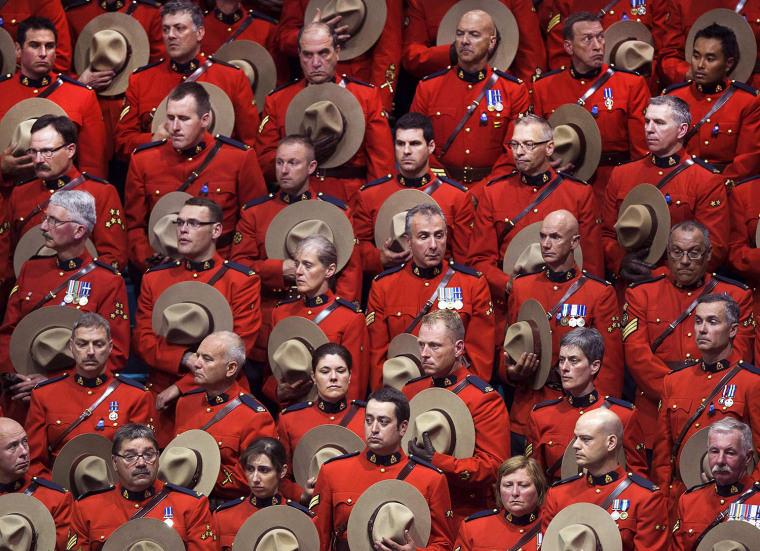 At the regimental funeral on Tuesday, Danny walked in the funeral procession alongside an officer who was holding Ross's hat. The dog is also said to have been heard whimpering throughout the service, according to the Global News.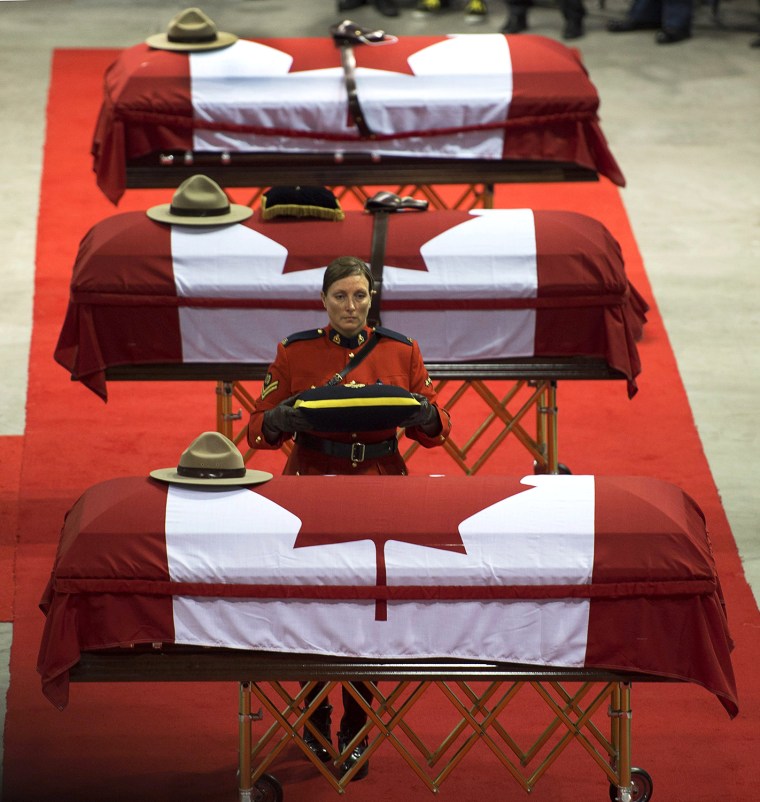 While many dogs are retired after losing their handler, Cst. Ross's wife, Rachael, told the RCMP that her husband would want Danny to continue working. The RCMP is currently working on matching Danny with another Dog Services handler.