If you're someone who couldn't wait for Ellen DeGeneres and Portia de Rossi to announce they have a "Kid," your wish was granted this week. Well, sort of.
In an episode of "The Ellen DeGeneres Show" airing Thursday, the talk-show host announced she and her wife welcomed a "Kid" to the family. It just so happens that that "Kid" is an adorable puppy by that name.
"There's been rumors forever — 'When are you and Portia going to have a kid?' — and, so, now I can say, we have a Kid," DeGeneres said.
Earlier in the segment, the studio audience alternated between laughs and a collective "Aww!" as photos of the fluffy companion appeared on the screen behind the host.
RELATED: 'Say cheese'! Rescue dog offers up smiles on command in sweet viral video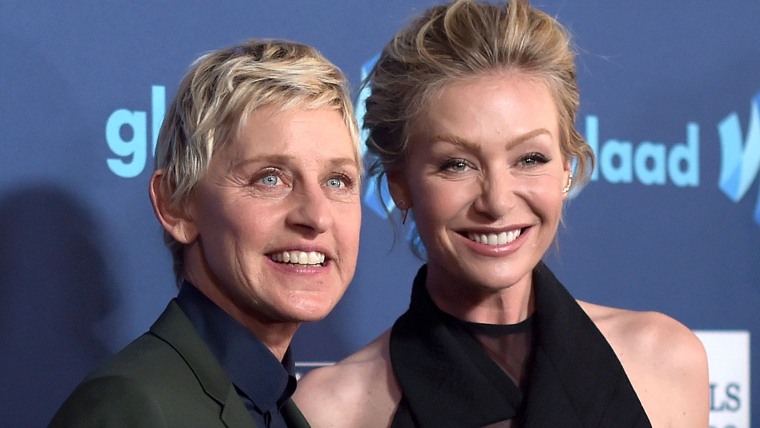 The "absolutely adorable" new addition and the couple's other dogs, Augie and Wolf, are getting along well, she added. That's not to say the new family member hasn't exhausted his owners.
"[Kid is as] cute as can be, but I'll tell you what's not cute is to wake up at 11 [p.m.], and 1, and 3, and 5," she said. "And then 5 is when he's up, up."
RELATED: Ellen DeGeneres pranks Matt Lauer - then gets his help to go after new target
And while her 9-week-old Kid isn't human, DeGeneres expressed a new level of respect for moms.
"It really makes me appreciate what it's like to be a mother, because I'm trying to hold a puppy while I'm trying to make coffee, and I can't do anything," she added. "He doesn't let me do anything."
Follow TODAY.com writer Chris Serico on Twitter.