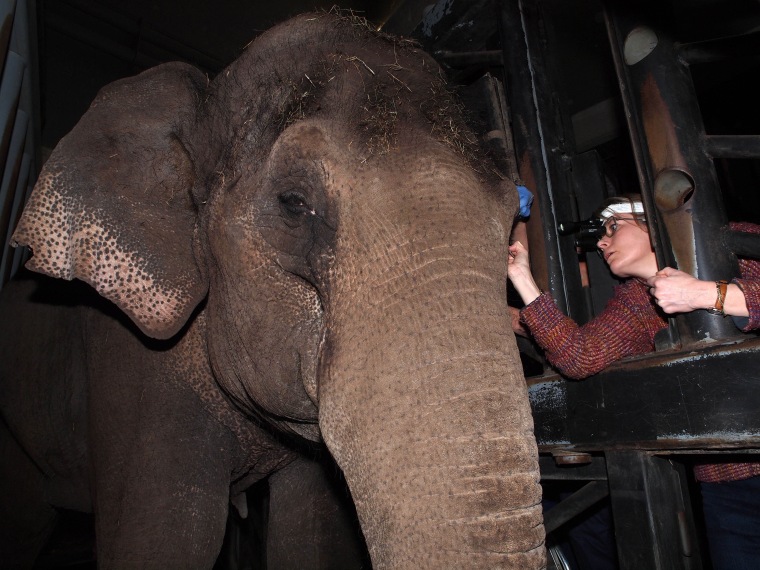 What happens when one of the world's largest animals hurts its eye? She gets a giant contact lens, of course.
A vet at Amsterdam's Artis Zoo fitted elephant Win Thida with the protective lens last week in an hour-long procedure, the first of its kind in Europe, the zoo said. The animal's cornea was likely damaged by a branch while roughhousing with her mates, and each time she blinked, it further irritated the wound. The contact was fitted to help her right eye – eight times the size of a human's – heal without complications.
So how exactly does one perform eye surgery on an elephant? Win Thida, who weighs in at just above 4 tons, was lightly sedated, given an eye anesthetic and enclosed in her stall to prevent her from moving too much during the procedure.
A specialist eye vet, who regularly fits horses with contacts, performed the surgery from a ladder while leaning into the stall. Win Thida couldn't be put to sleep as elephants can't lie down for long periods without developing breathing trouble.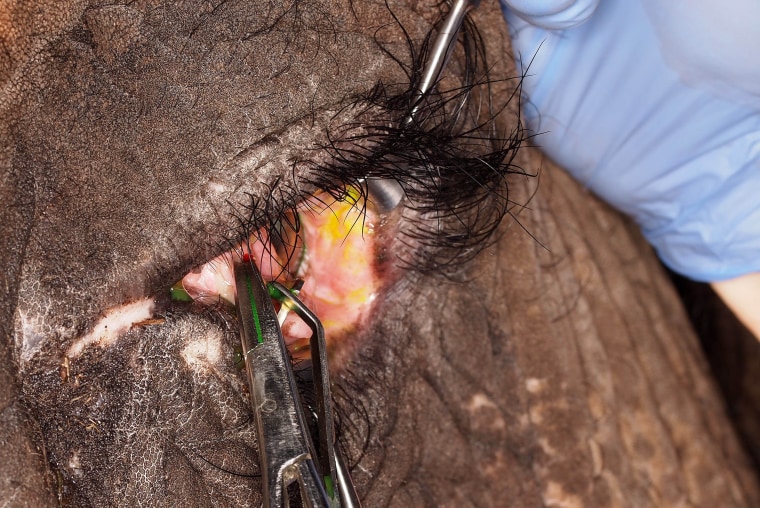 The vets expect that the super-size contact will fall out of the 44-year-old elephant's eye after several weeks, although if it doesn't, there will be another trip up the ladder for the doc who performed the surgery. After spending nearly a month squeezing her eye shut in pain, she was "instantly better" after the procedure, the zoo said.
Zookeepers first noticed Win Thida's injury on December 26. When creams and painkillers did little to help, vets decided to insert the lens.
Read more:
Hello, world! Baby squirrels venture out of burrow
7 years, 579 dogs: One photographer's labor of leashes
Will and Kate's new puppy breed revealed!
Rachel Elbaum is a London-based writer and life-long contact lens wearer.