Melissa Davis and her family adopted Kaylee knowing they might not get to have the elderly dog for long. Then they found out Kaylee was dying of cancer, and they were getting even less time than they'd thought.
So the Davises were determined to make every single day special for Kaylee. And that's just what they did.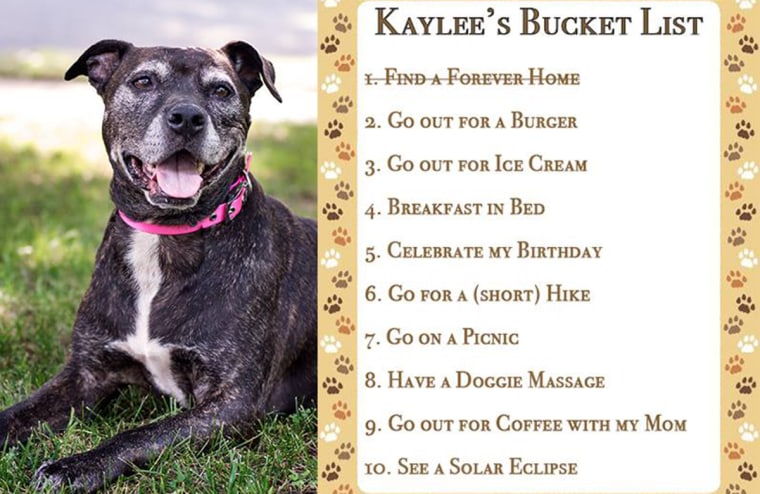 It all started last spring, when Melissa Davis' 9-year-old, Raven, began asking if the family could adopt an elderly dog.
"When she realized that old dogs die in the shelter with no family to love them, she was heartbroken. She started begging for us to adopt 'an old dog no one else wants' so that it could have a family before it died," Davis told TODAY.
But the 33-year-old mom had reservations. The family already had five rescue cats and two dogs, plus two kids at their home in Odenton, Maryland.
"I worried about the additional commitment and financial impact. I also worried about how hard it would be on the kids to potentially lose a pet soon after adopting it," Davis said.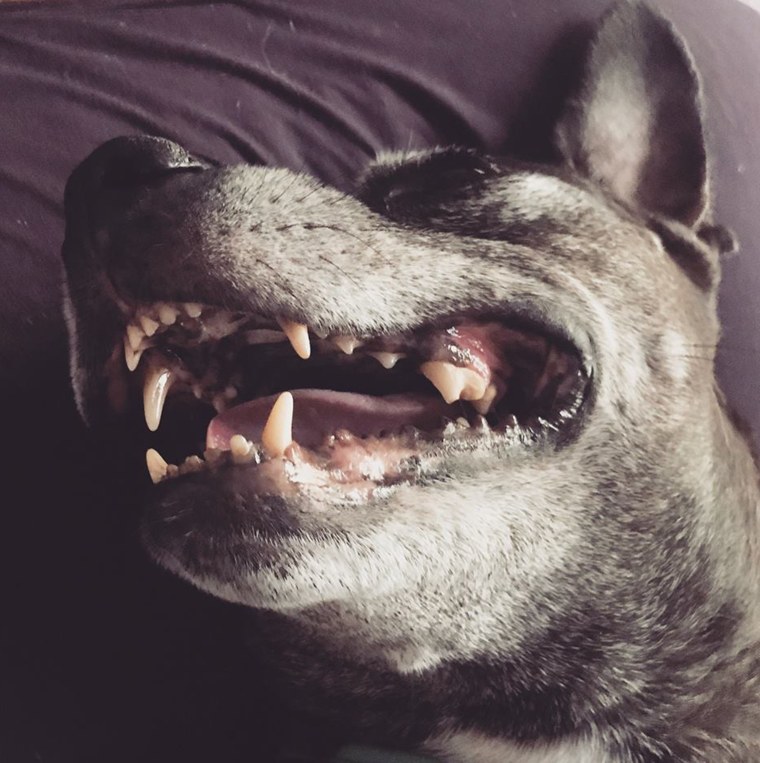 After talking the idea through, and running the numbers, Raven's idea began to seem more feasible. Davis started to peruse dogs on the website for BARCS, Baltimore's animal shelter. That's where she found Kaylee "and fell in love with her sweet face," she said.
In June, the Davises went to meet Kaylee in person. Shelter staff warned the family that Kaylee had some serious medical issues, like a torn ACL, a urinary tract infection and kidney disease.
"But we wanted to meet her anyway," Davis said. "When they brought her outside to us, I knelt down on the ground and Kaylee leaned into my chest. I knew she was ours right then."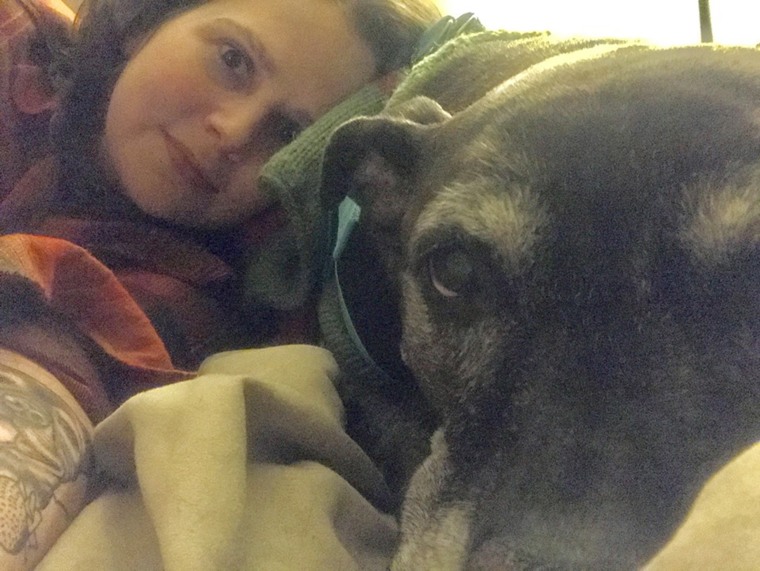 Kaylee had gone through some tough times just before meeting the Davises. A few weeks earlier, at 11 years old, Kaylee had been surrendered to BARCS. Her previous family found themselves unable to afford the aging dog's increasingly expensive veterinary care. They brought Kaylee to the shelter for euthanasia.
But to BARCS' veterinarians, Kaylee didn't seem like a dog who was ready for her life to end; the shelter staff asked Kaylee's former family if she could be put up for adoption instead.
The Davises took Kaylee home on June 12, ready to spoil the dog rotten for the rest of her life — which they thought, at the time, they'd get to measure in years. Quickly they learned that life would likely be far shorter. Their family vet diagnosed Kaylee with metastasized thyroid cancer.
Because of her age and health, aggressive treatment wasn't an option. Kaylee was given just a few months to live. Her family was determined to make those months amazing.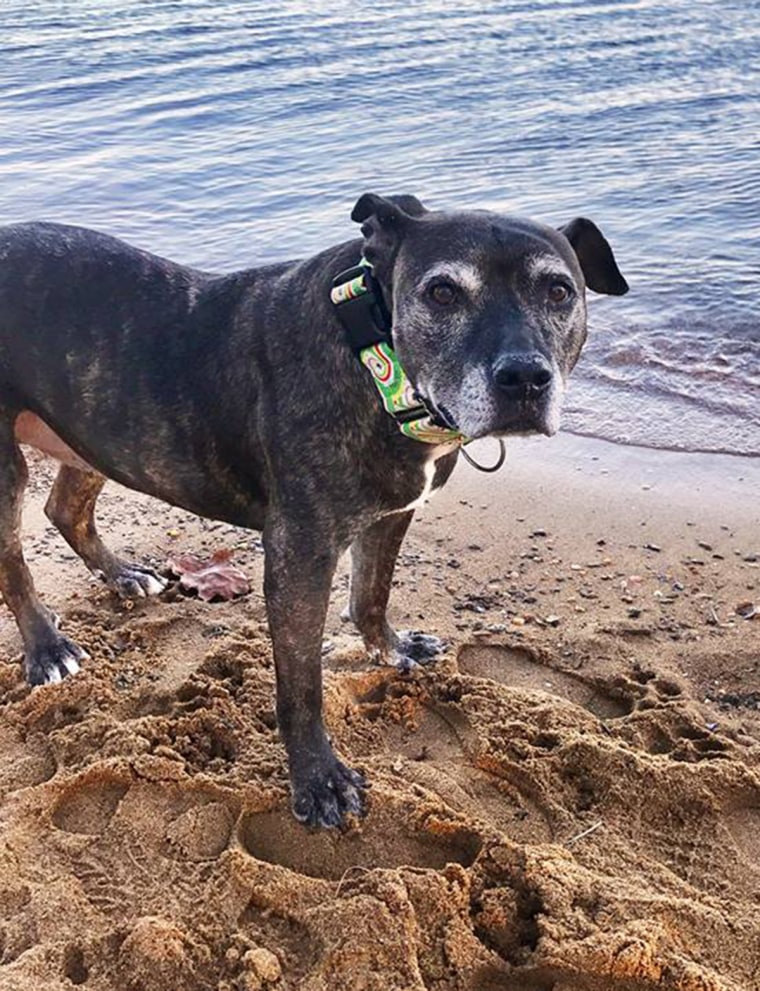 The Davises created "Kaylee's Bucket List." The first and most important item on that list had already been accomplished: finding a family. After that came the activities Kaylee seemed most to enjoy, like going out for ice cream, eating burgers and having breakfast in bed.
"You'll see a lot that involve food," said Davis.
Kaylee also got a birthday party, visited a special home for other elderly dogs called the Senior Dog Sanctuary of Maryland, and enjoyed a short and gentle hike. She had lots of car rides and witnessed this summer's solar eclipse.
Even a regular day for Kaylee was special, full of cuddles, snacks, squirrel-chasing and belly rubs.
"Then we'd snuggle into bed together. She always slept smashed up against me," Davis said.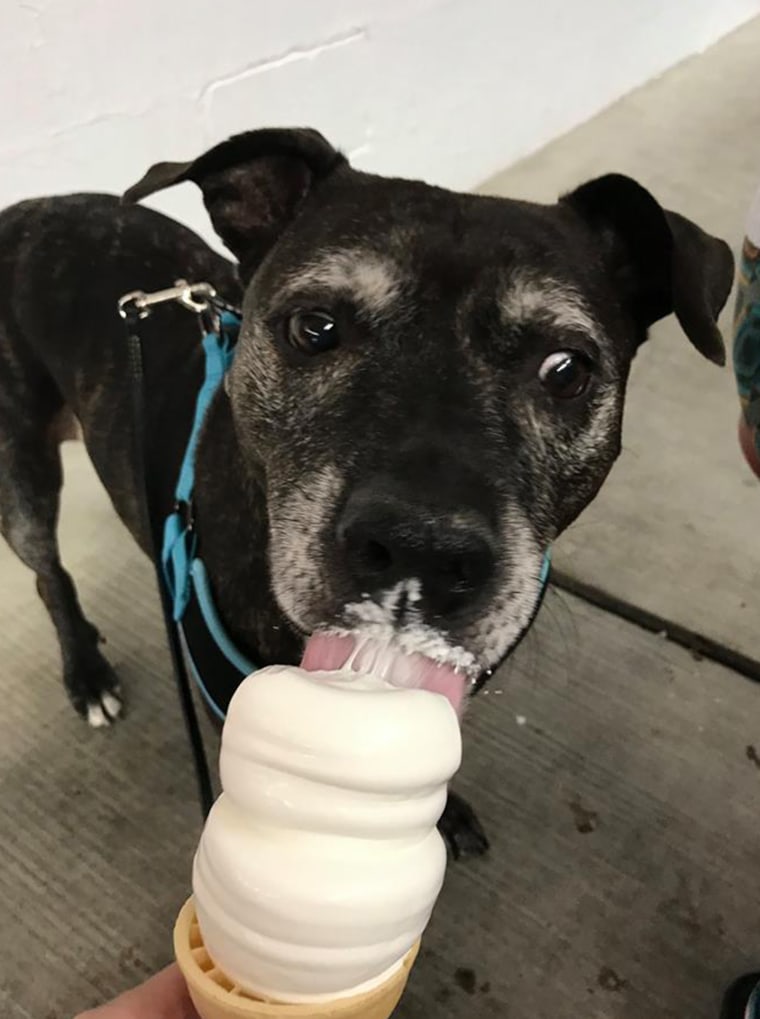 Kaylee's rescue has been good for more than just her and her family. Her story also won BARCS a substantial sum after Davis submitted it to the Petco Foundation's annual Holiday Wishes Campaign. BARCS received a $35,000 award as a result. The Petco Foundation is also pledging to donate $100 to BARCS for every senior pet adopted between Jan. 20 and Feb. 18 (plus, adopters will receive a $20 Petco gift card).
Kaylee's story has traveled far, and she now has nearly 25,000 fans on Facebook, and others across other social media platforms, who have become deeply invested in the senior dog's life. One person reached out to share a touching personal story.
"I received an email from someone who has started volunteering at a local shelter and adopted a senior cat because of Kaylee," Davis said. "This means more to me than words can say."
BARCS is installing a plaque in its lobby for Kaylee. The shelter is also creating a sign that will go on another senior dog's kennel "in hopes of encouraging others to give them a chance," said executive director Jennifer Brause. "It's incredible to see the photos and letters of families that choose adoption as a direct result of feeling connected to this amazing family."
The love-filled days went on for a lot longer than veterinarians predicted. Kaylee got nearly seven months, until her breathing became labored, and she showed those terrible signs that her body was giving out.
Jan. 15 was one last beautiful day for Kaylee and her family. She got steak and eggs, and a Starbucks puppucchino. Davis bought a dozen kinds of cheese so Kaylee could have a massive cheese buffet.
Then late in the afternoon, a veterinarian came to the house for what Davis called, in a moving Facebook post, her dog's "final bucket list item: Have the best day ever and fall asleep in my mom's arms."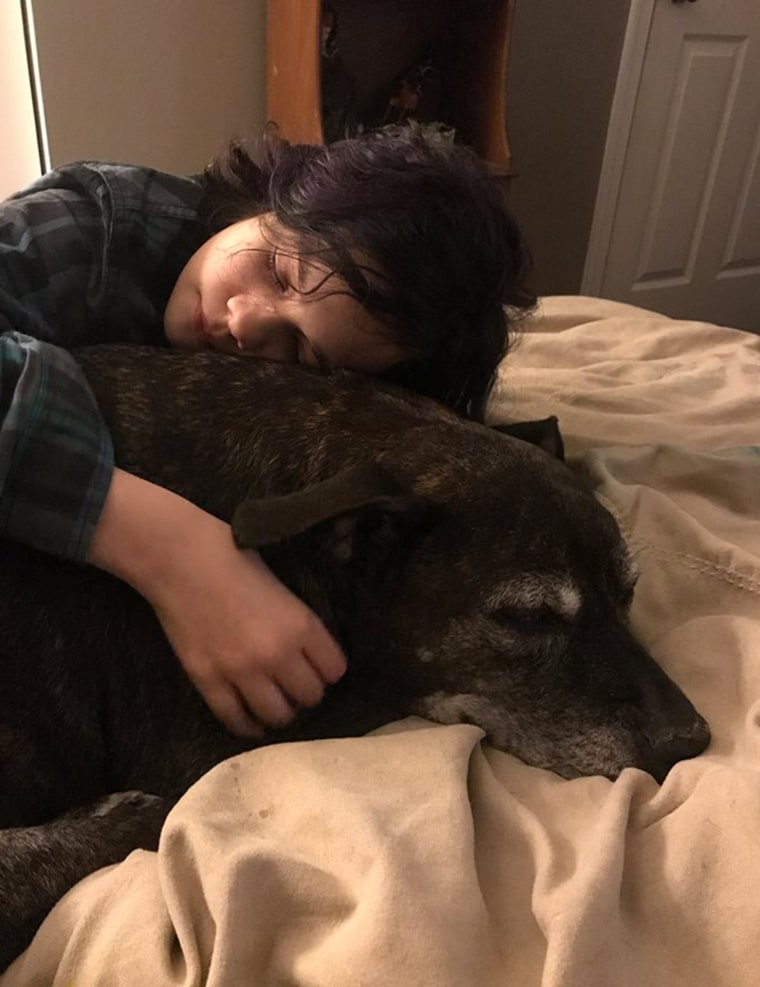 It's been a very hard couple of days since then.
"We all break down and cry together pretty frequently," Davis said. "We talk about how much we wish there was a magical pill that could have taken away Kaylee's symptoms and given her more time with us."
For all the pain of losing Kaylee, Davis said there is nothing she regrets. Far from that, she's treasured every moment and hopes that others will be inspired to follow suit.
"The best way to honor Kaylee's memory is to get out there and get involved. Donate to a local shelter. Sponsor an adoption fee for a senior pet. Volunteer your time. Foster," she said.
"And best of all, adopt a senior pet. Give a loving home to a pet no one else wants and see what a truly magical experience it is."