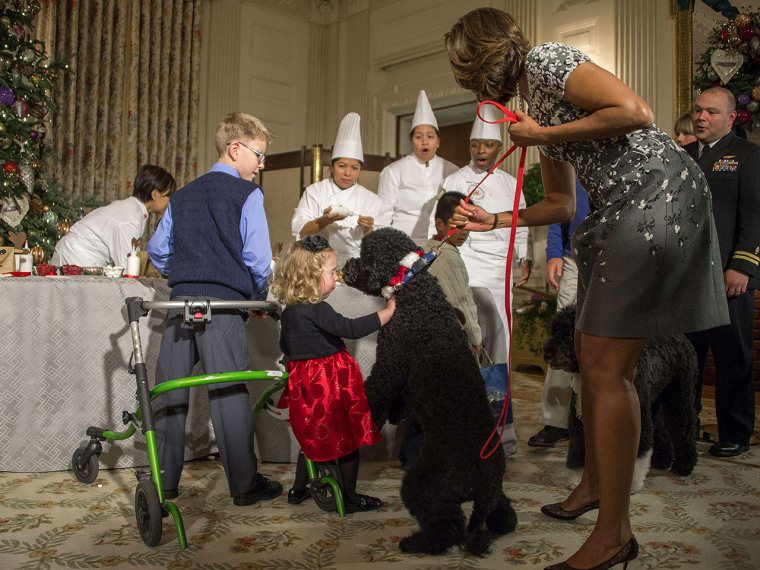 Looks like first dog Sunny got a little too excited around a toddler at the White House on Wednesday. 
The notoriously playful Portuguese water dog jumped up on 2-year-old Ashytn Gardner, who was attending a holiday arts-and-crafts event for military families. Michelle Obama yanked Sunny back by the leash, while the little lady lost her balance and tumbled to the floor.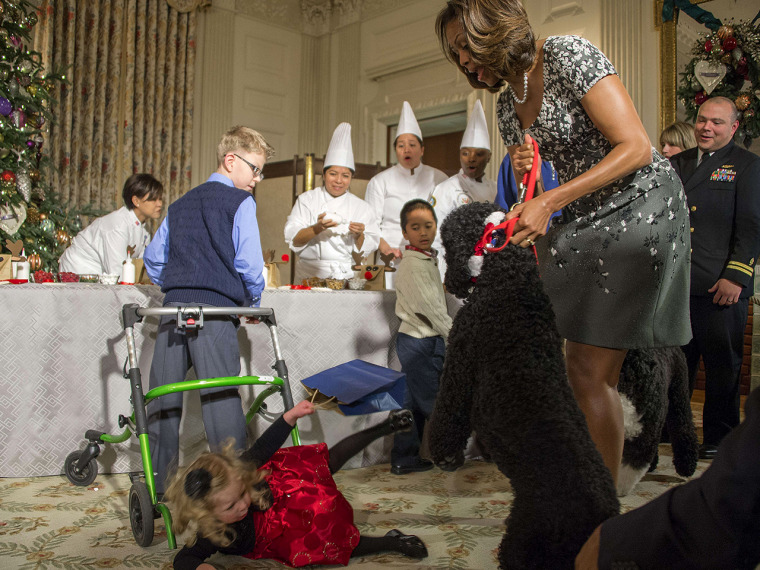 But don't fret, Sunny's antics have a happy ending: With a little help from the first lady, Gardner was quickly back on her feet, unharmed and apparently unfazed. Sunny took the opportunity to get some more attention and nuzzled up to Gardner, who petted him in return.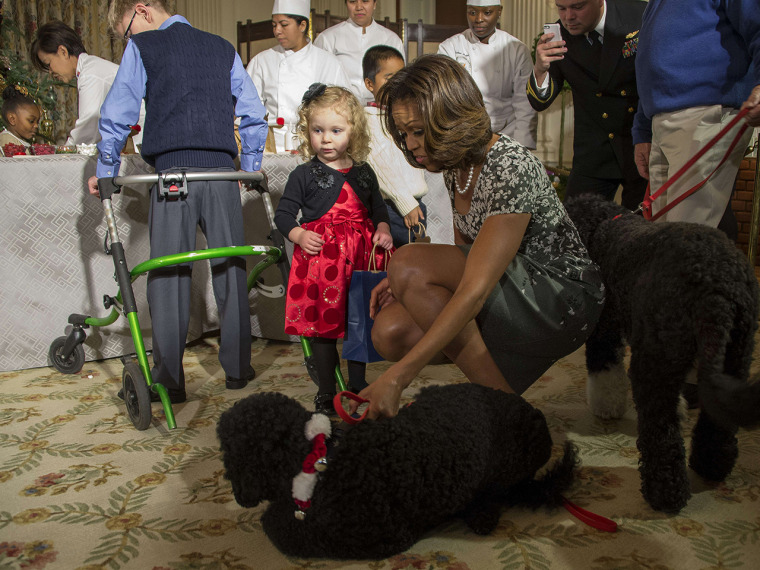 The arts-and-crafts event was part of a viewing of the White House's 2013 holiday decorations for military families. The first lady revealed in a tweet earlier today that this year's official holiday theme will be "Gather Around: Stories of the Season," which is meant to celebrate "the stories and traditions that bring us together this special time of year," according to the White House website. Last year's theme was "Joy to All."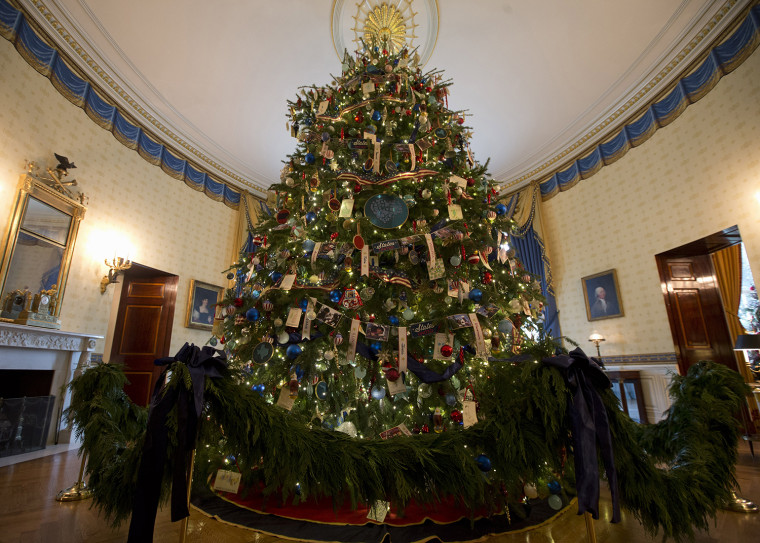 The past week has been full of holiday preparations around the White House: On Friday, the first lady and her daughters welcomed the official Christmas tree, an 18-and-a-half foot Douglas fir from Crystal Springs Tree Farm in Leighton, Pa.
While most of us mere mortals won't have an opportunity to get up close and personal with the White House tree, the annual lighting of the National Christmas Tree will take place in a public ceremony on Friday evening. The event will be live-streamed on the National Tree's website.