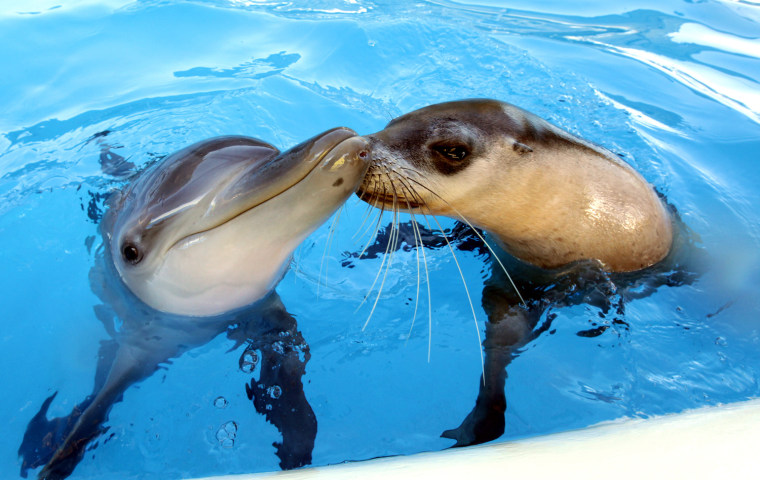 Jet the dolphin and Miri the seal are two friends who can't wait to "sea" one another.
According to the UK press agency Rex Features, the pair live at the Pet Porpoise Pool Marine Park in Coffs Harbour, Australia and have been inseparable since they were only two months old. They love nothing better than playing together and can often be spotted chasing each other around the pool in a game of tag.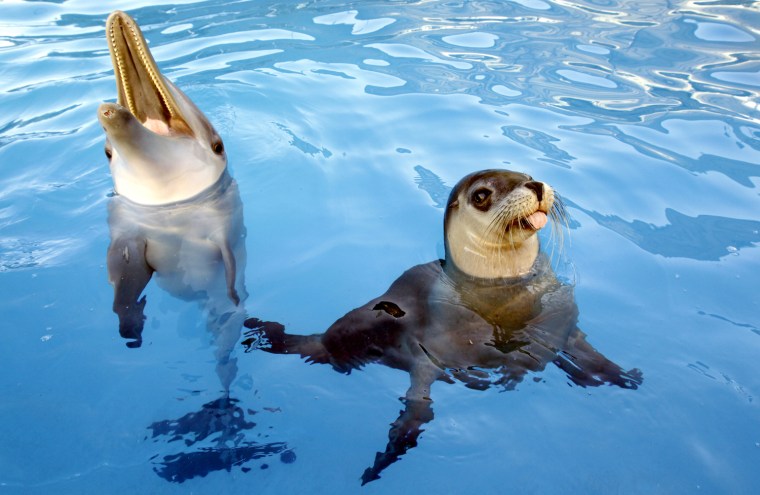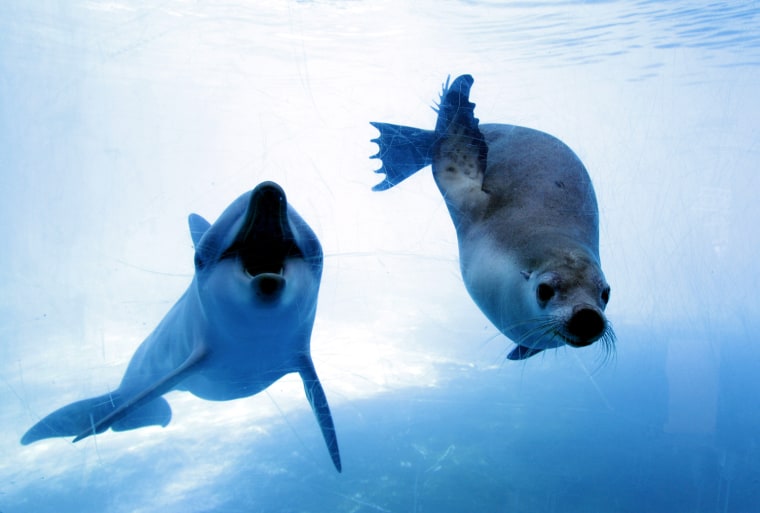 Pool specialist Amy Carter told the agency, "They struck up a friendship really early on as they are the youngest. If Jet sees Miri going past he sticks his head out of the pool to say 'hi' and they make noises to each other." According to Amy, it is unlikely the pair would be friends in the wild because they would be competing for fish.
TODAY.com multimedia producer Mish Whalen loves unlikely animal friendships and was inspired by this story to take her family to the aquarium.
More:
Follow us on Pinterest and Twitter for more great stories and photos.