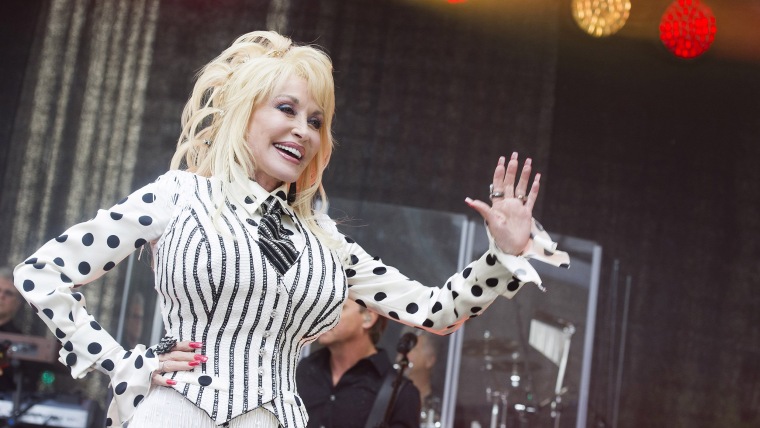 Goodbye, Doggie. Doggie Parton, that is. The fluffy white dog left behind at the Glastonbury Music Festival last week and nearly adopted by musician and festival performer Dolly Parton has been claimed by her owners, Parton told TODAY Thursday during a news conference.
"The true owners did come forward," Parton shared, indicating that there had been some kind of "language barrier" that prevented them from claiming the dog (dubbed "Doggy Parton") sooner. 
Parton said she'd already made plans for the pooch, intending to rename her "Grassie," chuckling that it sounded like "Lassie," as in "Lassie come home!"

Sign up for top Entertainment news direct to your inbox 
The dog had been taken in by a local animal shelter in Somerset, U.K. while Parton remained on the road. But the singer learned that even if the owners had not stepped up, the dog's health and age (15 years) would have prevented an overseas adoption. "It would have traumatized her," she said. 
All's well that ends well, said Parton. "(The owners are) happy she's back where she belongs," she said. "The Happy Landings Shelter has a happy ending now."