With their tongues wagging and jowls flapping in the wind, dogs seem to enjoy car rides even more than us humans do — especially when there's an open window involved. Those moments of pure puppy elation gave photographer Lara Jo Regan an idea: why not create a series that captures dogs with their heads hanging out the window?
"I wanted to encapsulate the primal joy of a dog on a car ride," Regan, who lives in Los Angeles, Calif., told TODAY.com.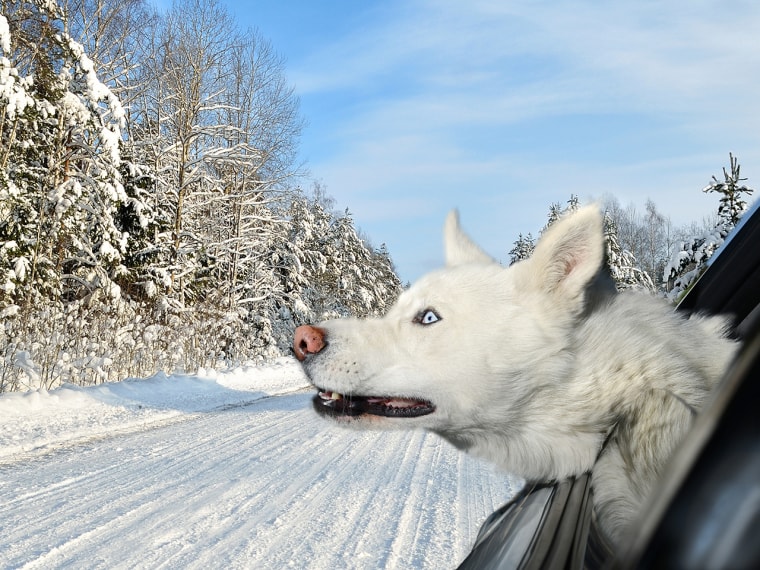 Thirteen of the 38 pups she captured are featured in a 2014 calendar with the blunt title: "Dogs in Cars." The rest of her images will be released in a book this spring. 
Regan, 48, is no stranger to the world of animal photography: Her pet Mr. Winkle, who looks like a living stuffed animal, became one of the Internet's early animal stars after she featured him in a photo collection that went viral and eventually became a book.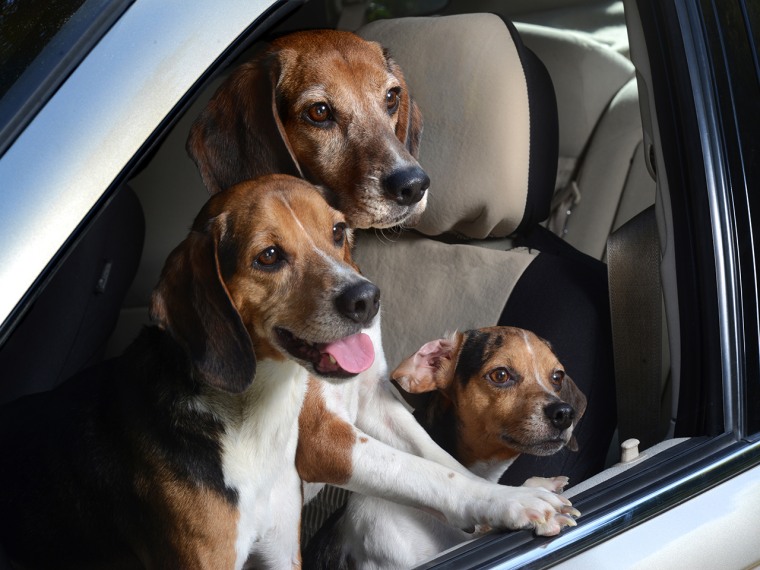 When the initial idea for a series with dogs and cars occurred to her, Regan was surprised that no one else had attempted a similar project. She now thinks of it as an "oxygen version" of Carli Davidson's "Shake" series, which features a variety of dogs shaking water off themselves. 

"I realized that there's an infinite number of dogs and cars and setting combinations," she said. "There's so much possibility with it."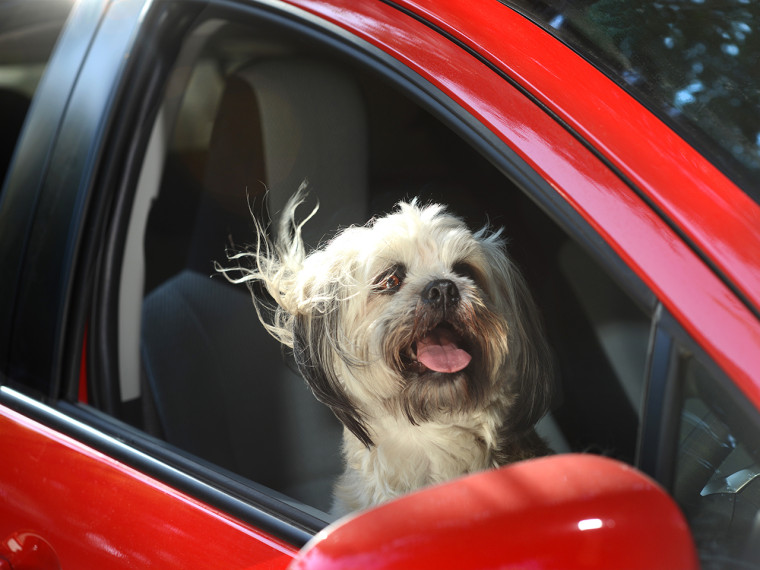 Regan started photographing her own three canines first, then those of her friends, before finally turning to Craigslist for more subjects, an experience she found to be "very funny." The shooting process involved three people: Regan, a driver, and someone in the back of the car to look after the dogs. While Regan shot many of the photos from the passenger seat of the car, or from another car driving alongside the dogs, she once strapped herself to the roof to get a good angle. Her words of wisdom: Don't try this at home.
"Some dogs were into it for 10 minutes and then were done," she said. "Others wanted to keep doing it."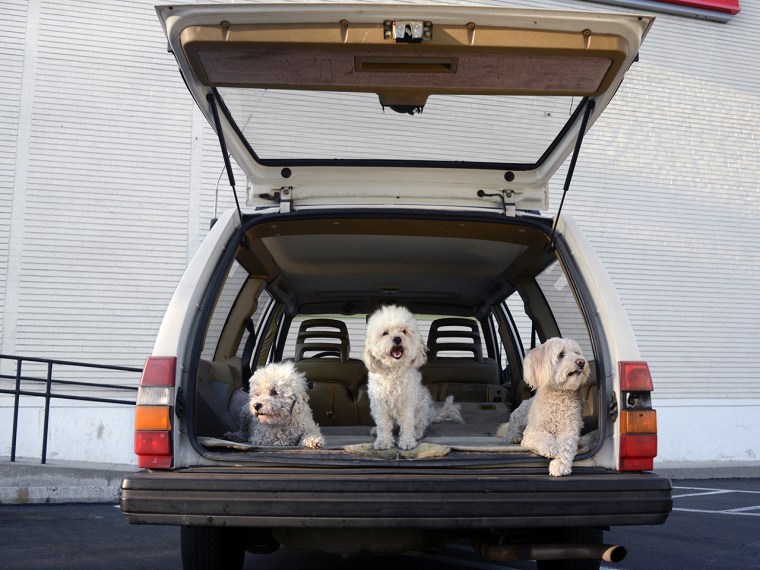 Then there was the dog who looked horrified the entire time, which concerned Regan until she later realized that the pup always wears that expression on its face. 
The most difficult aspect of the shoots wasn't the dogs themselves, but the uncomfortable positions Regan had to contort herself in to get the best angle. "I think the dogs were feeling my pain," she added with a laugh.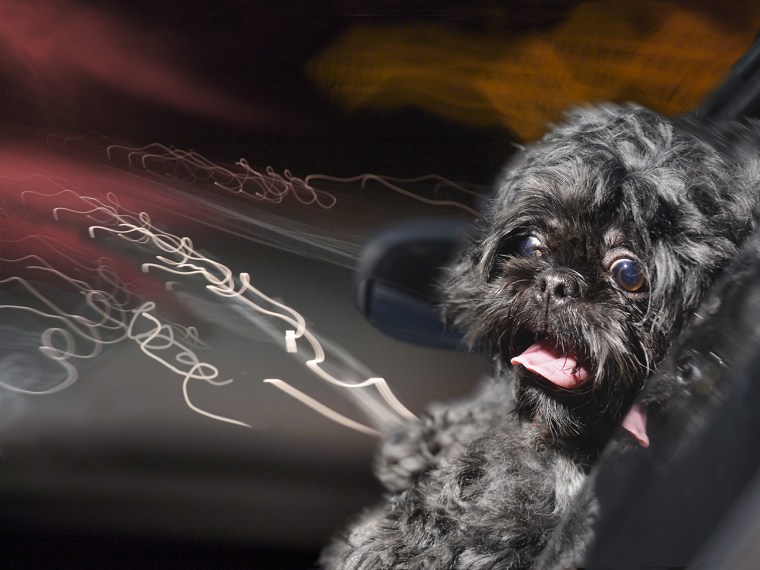 All that time spent with canines in the car made her think about the reasons why they enjoy the experience so much in the first place. Her conclusion? It has something to do with their roaming instincts.
"It's a smorgasbord of smells," she said. "It's roaming on heroine."