One animal's last day on the planet didn't have to be a sad one.
Hours before being put down due to a terminal cancer, a 6-year-old Saint Bernard named Sophia got one last chance to do one of her favorite things: play in the winter snow.
After Sophia was diagnosed with bone cancer two months ago, her owner, Alyson Paige, was heartbroken — especially since Sophia had been "a big support" for her during her struggle with infertility.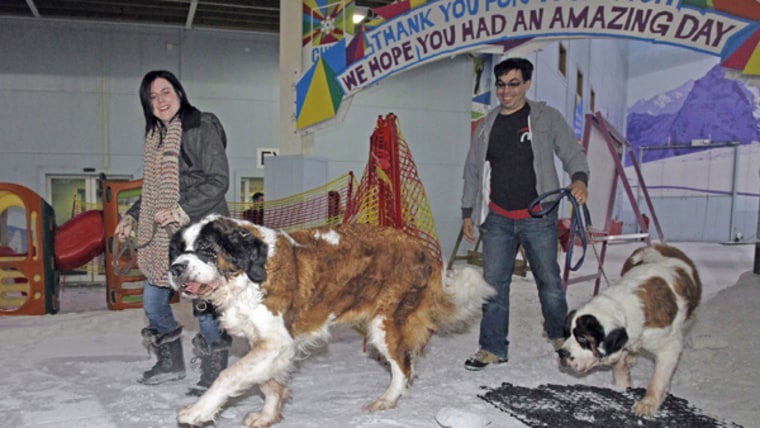 "I wanted to do something special for her," she told BBC.
And "special" was no overstatement. Paige spent months researching different options, before remembering Sophia's immense love for snow. She decided to reach out to an indoor ski center in Manchester, U.K., mostly on a whim, thinking they wouldn't really respond to such an odd request.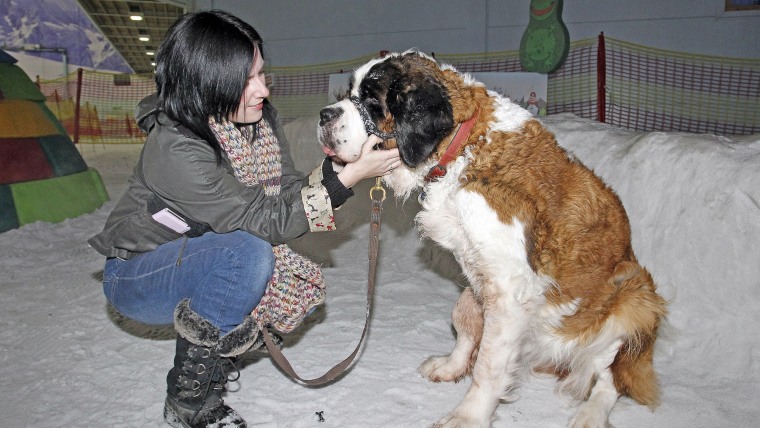 But they did, and when the big day came earlier this summer, it was a huge success.
"Just to see her with a waggly tail and diving around in the snow, [making] snow angels...it's just been amazing," Paige said, explaining that Sophia hadn't been her lively self since her diagnosis.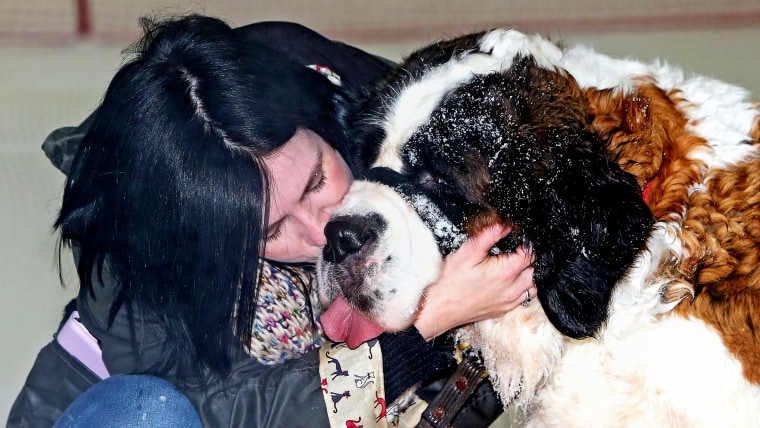 "I can't even begin to say how much I'm going to miss her," she said. "It's made me happy knowing that she's had such a wonderful day today."