A suburban New York canine named Figo helped redefine the term "service dog" this week, when he reportedly jumped in front of a bus to save his owner from more serious injuries.
His blind owner, 62-year-old Audrey Stone, had gone for a walk Monday morning with Figo in the town of Southeast, some 60 miles north of New York City, when a bus crossed their path.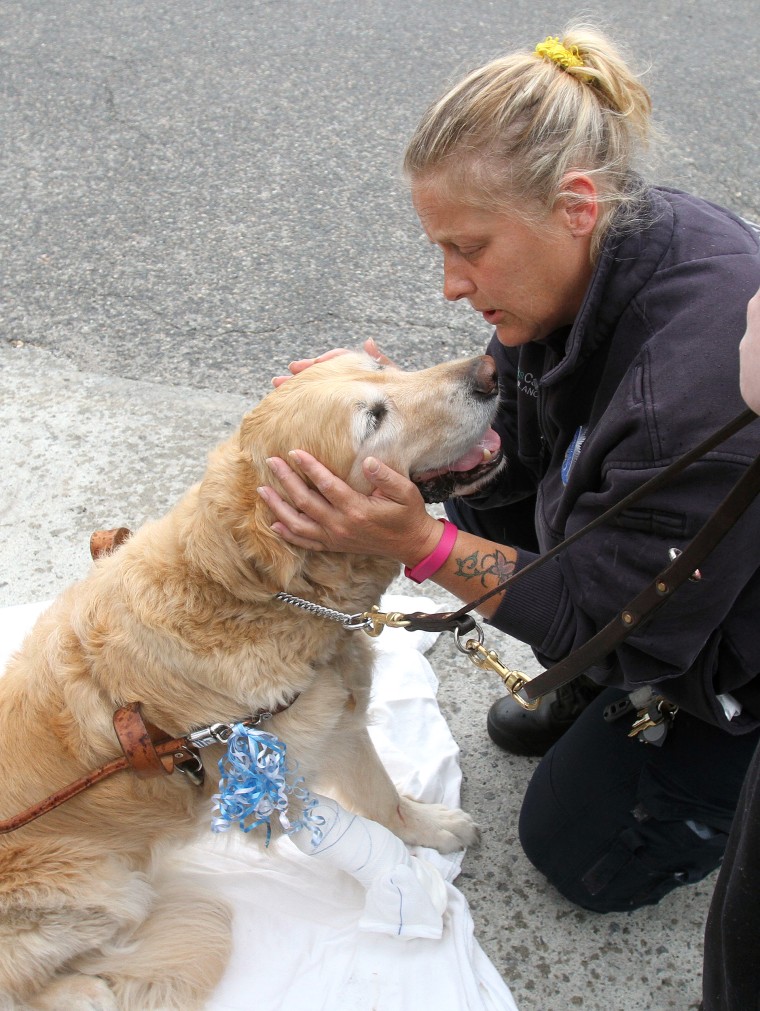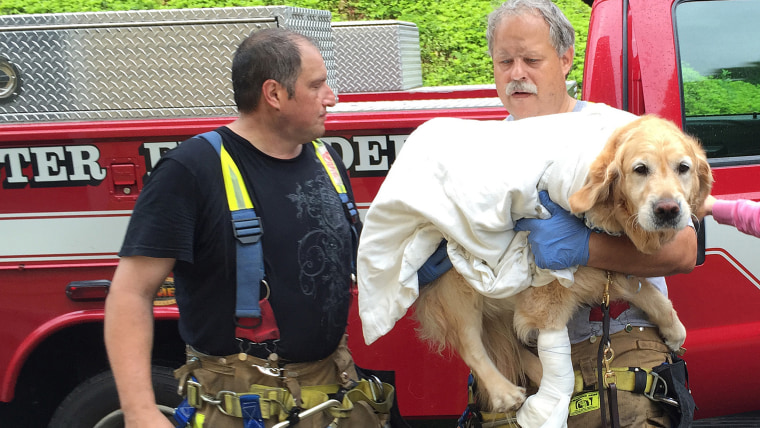 Paul Schwartz, who manages a nearby gas station, told The Journal News he ran to Stone and Figo after the accident. "I don't know if [the driver] thought [Stone] was going to move faster, but it looks like the dog tried to take most of the hit for her," Schwartz told the newspaper.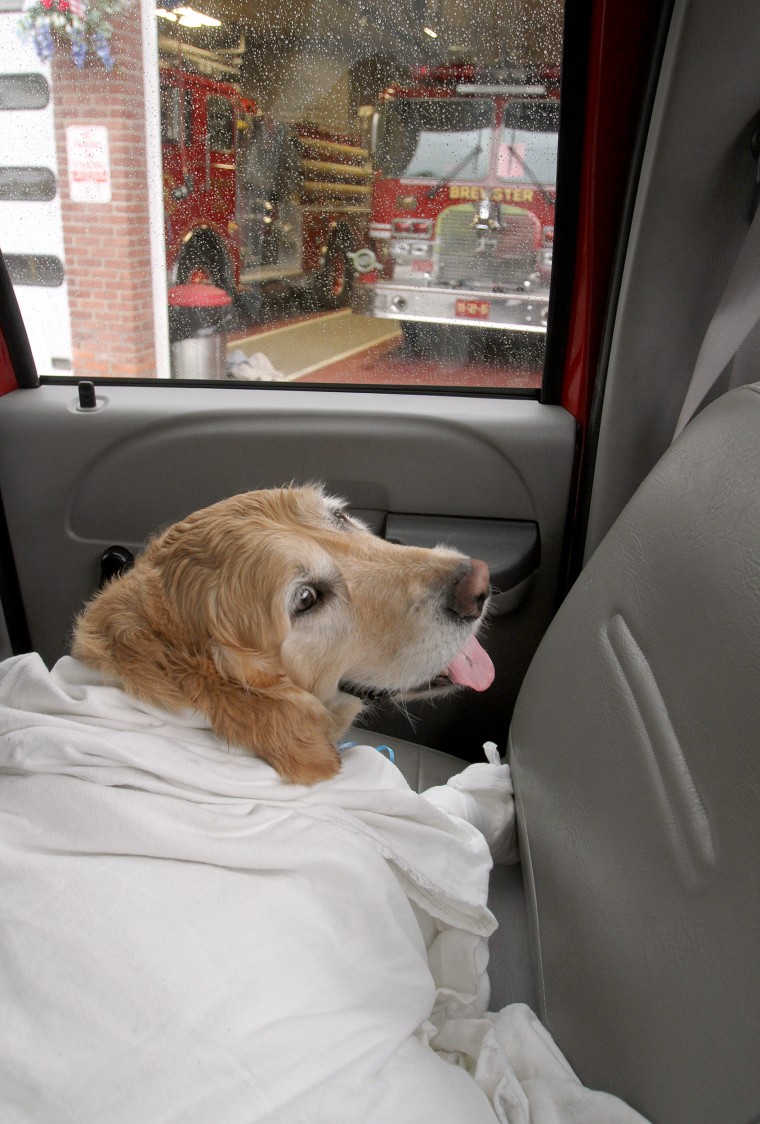 Brewster Police Chief John Del Gardo told the paperthat Stone was transported to Connecticut's Danbury Hospital, where she reportedly is recovering from several broken bones, including an ankle, an elbow and three ribs.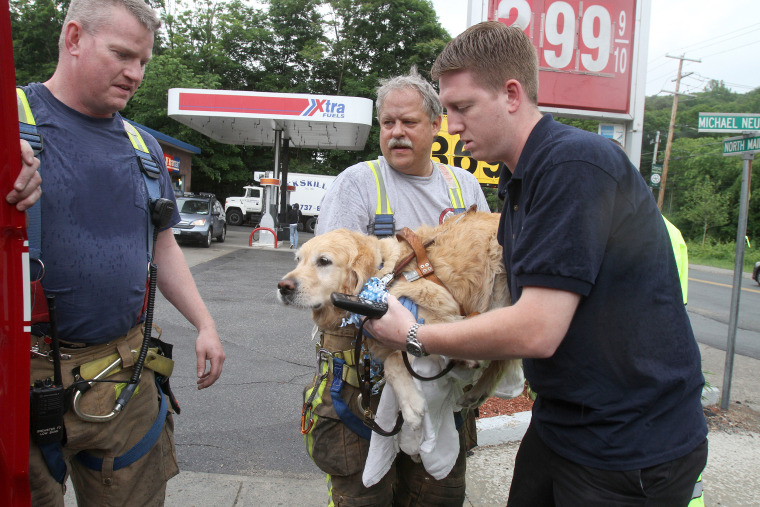 Figo, too, is on the mend. On Tuesday, he was seen wearing a cast or splint on his right front leg while recovering at Middlebranch Veterinary, in Carmel, New York, where — as one photo appears to show — he also made himself available for media inquiries.
"All of us at Middlebranch Veterinary would like to thank everyone for the generous outpouring of well wishes for the service dog Figo," reads an update posted Tuesday to Middlebranch's Facebook page. "He is resting comfortably and recovering nicely from his wounds. There will be more updates to follow."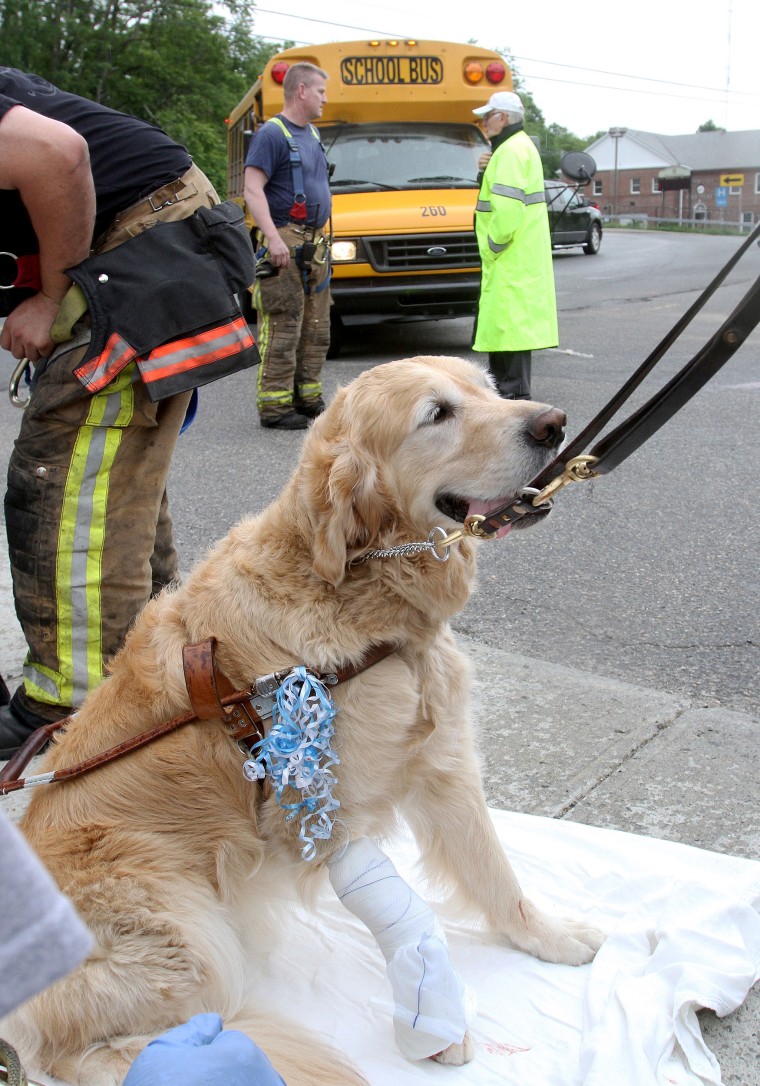 In a comment beneath one of its own status updates, Middlebranch commended local fire and ambulance workers for being "amazing in the care of Audrey and Figo," adding, "It's comforting to know that such amazing first responders are there to help us when needed. Thank you."
Follow TODAY.com writer Chris Serico on Twitter.