Winnie, a mixed-breed dog from Mass., ate two pounds of frozen onion rings while her family was out. When they returned, they found both the empty bag and a very guilty-looking dog.
Had Winnie known better, a look of worry might've also crossed her face. Onions are toxic for dogs, and once the family realized it they rushed her to the vet.
Winnie made a full recovery, and this week also got something a little extra for making it through her trauma — a special bronze trophy in the shape of a ham bone.
The Hambone Award is given annually by VPI Pet Insurance as a way to educate pet owners about unexpected mishaps that befall household pets. (Past winners include Peanut, a dachshund-terrier who was buried alive by a skunk.)

This year, the competition for the award was fierce. The 11 nominees were chosen from more than the 1.1 million claims VPI receives annually, and the runners-up scored their own swag bags filled with toys, treats and an emergency pet kit.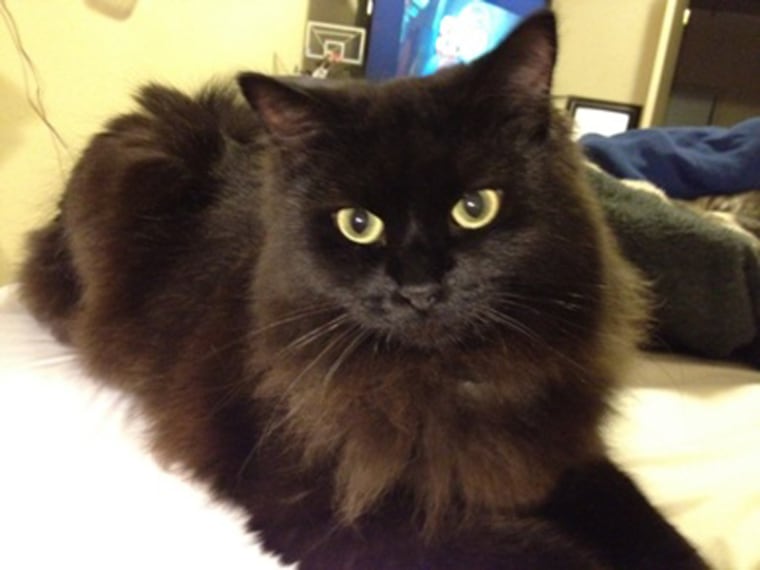 Natasha, a Siberian Forest cat from Oakland, Calif., came in second place. The curious kitty survived an entire wash cycle in a washer and dryer. She was treated for shock and hypothermia, but survived to tell the tale.
Third place was awarded to Macie, a Labrador from El Cajon, Calif., who was out on a bike ride with her owner's son when the leash became caught on the bike, causing it to run over her leg and cause a fracture.
Winnie's survival could save the lives of other pets. The vet hospital that treated her will be awarded $10,000, which will be used to treat pets whose owners could not otherwise afford treatment.