Pictures with Santa often go viral when there are some adorably hilarious little-kid tears involved — but this pup is all smiles for his photo-op with the big man!
Around last Christmas, 1-year-old puppy Kya got a Santa toy and it quickly became her favorite in the bunch — so much so that her family had to get her a second plush Santa after the first one became worn out.
RELATED: 'Say cheese'! Rescue dog offers up smiles on command in sweet viral video
When John Montaldo, 16, and his sisters Angelina and Christina heard that their local mall was offering a day for pets to sit on Santa's lap and get a photo, they knew they had to bring the adorable shiba inu.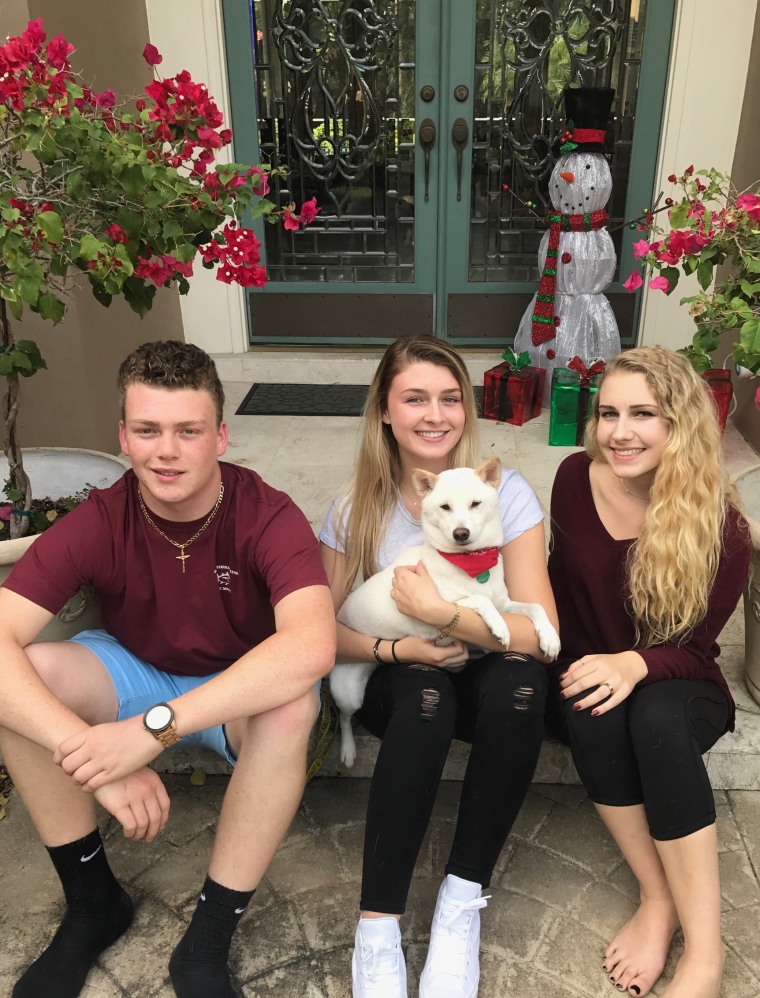 The siblings thought it would be funny to see Kya's reaction upon seeing her favorite toy come to life, and they were not disappointed.
RELATED: Adorable dog chooses pizza over his 'best friend'
The puppy waited patiently in line and the siblings caught her looking at Santa with pure excitement the whole time. When the time came to meet the man in the big red suit, Kya took a seat on his lap and gave a huge smile right to the camera. It's as if she had been waiting for this moment her whole life.
John decided to post the photo on Twitter, thinking his friends would find it funny. Since then, the tweet has been liked more than 150,000 times and shared by close to 90,000 people.
RELATED: Bringing home a new puppy? 9 products you need to buy now
As for why the adorable pup likes Santa so much, John could only venture a guess: "Maybe she likes the beard," he told TODAY.
Don't we all, Kya, don't we all?