A viral online campaign pleading for the return of a beloved family dog found its happy ending this week, when the reportedly stolen pet was identified and made its way home.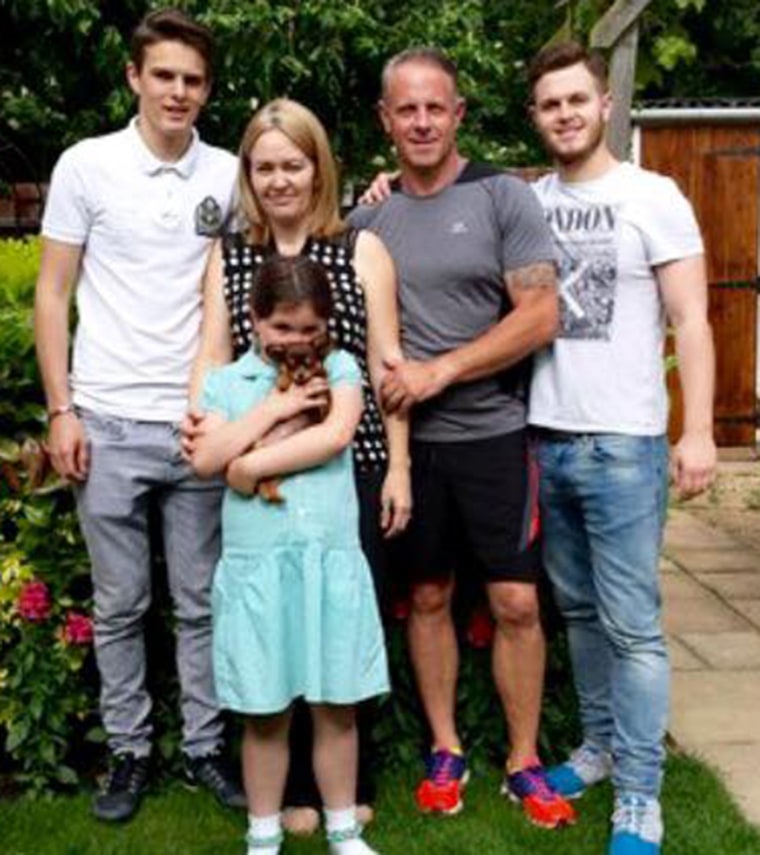 When the Taylor family's home in Essex County, England, was reportedly broken into on June 3, it was hard enough for mom and dad Tracy and Richard Taylor to realize valuables had been taken from their house while members were working or at school. But when they realized their beloved 10-week-old chihuahua, Caramel, was among the stolen, they were devastated.
"It was then that we spoke to a neighbor and the neighbor confirmed that he'd actually witnessed the burglary in the garden, straight after the break-in, and chased him down the street," Tracy told TODAY.com on Tuesday. "And the burglar was carrying Caramel."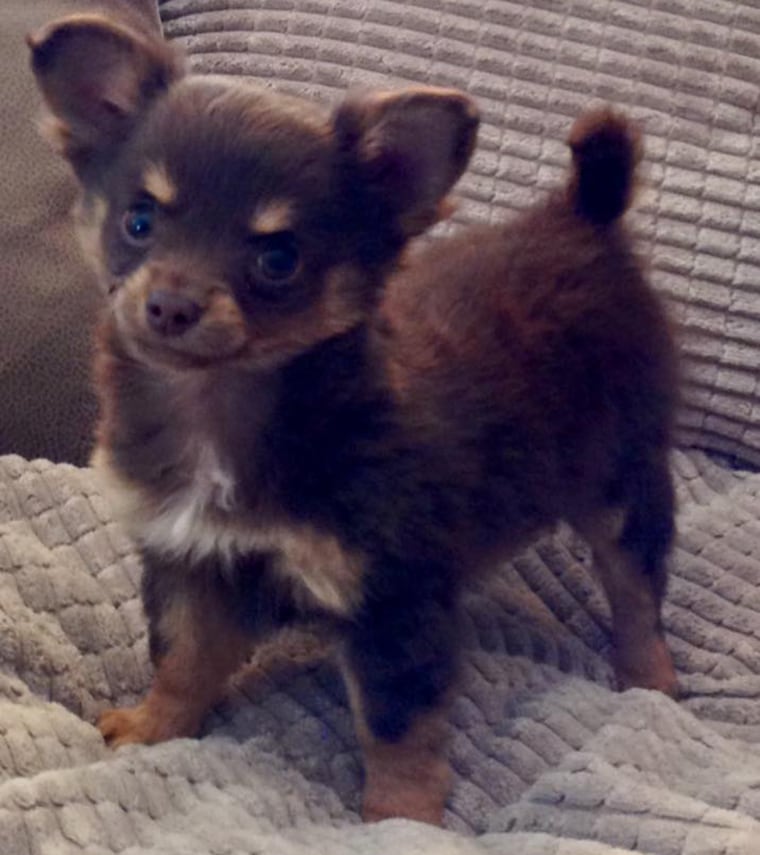 Their daughter, Lexie, was particularly upset. And while Richard and Tracy also have three older sons — Mason, Lewis and Jordan — the couple's daughter and the pup had been "inseparable" prior to the home invasion. "[Objects] can be replaced," Tracy said. "But the dog's a family member."
Richard told TODAY.com that, because Lexie's brothers are somewhat older, "There's an age gap there, and Lexie needs someone to play with," adding, "[Caramel] just makes her life that much easier."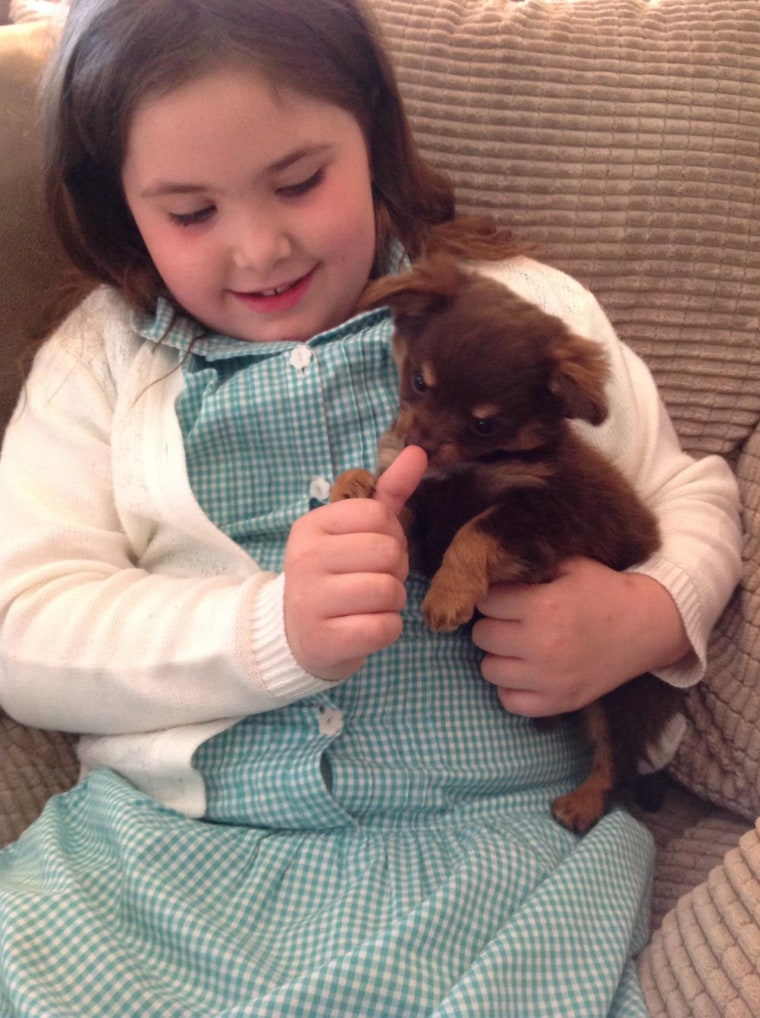 In a frenzy to find their lost dog, the family posted pleas on social media. On Instagram, a picture of a sign alerting viewers to Caramel's disappearance reads, "She is sadly missed by all the family, but our 8-year-old daughter is devastated at losing her best friend."
The family also created a "Find Caramel" Facebook page that collected more than 15,000 likes since its early-June launch. In an update posted to the page last week, the family took a photo of Caramel's empty doggie bed next to a balloon shaped like the number eight, in advance of Lexie's 8th birthday on June 11.
"When she blew out her candles," Tracy said, "she made a secret wish that Caramel would come home."
Online searches for Caramel didn't yield much. And while the family worried they would never see their dog again, the story exploded on social media, and international mainstream media outlets picked up on it.
The family's luck changed for the better Monday afternoon, when Richard received a phone call from a woman who said she'd bought Caramel "in good faith," but realized what might have happened when she saw a Sky News report about the dog's abduction.
In a Facebook video of what may be Lexie's first reunion with Caramel since the dog was stolen, the girl wraps her arms around her canine friend and offers thanks to the person who made this happen.
"Thank you," Lexie said, "whoever you are."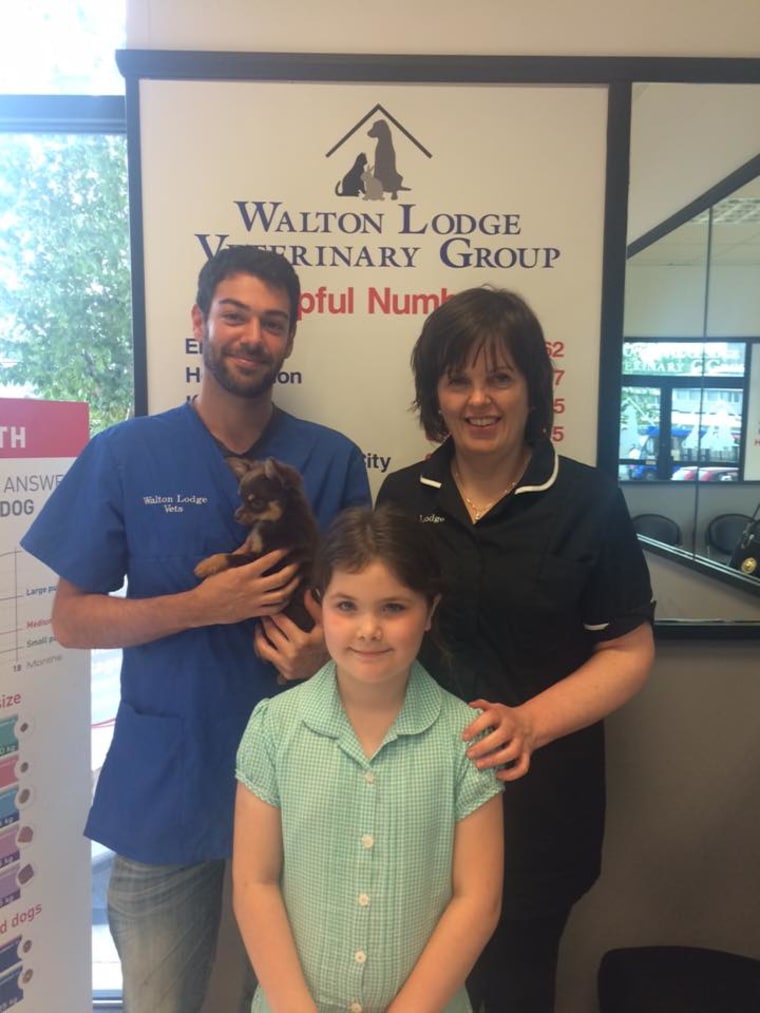 Caramel not only received a relatively clean bill of health, but because the dog already had been known to be nursing a hernia, the corresponding bumps near the animal's belly helped the Taylor family confirm her identity.
"We were a little nervous about going to pick her up, because we'd had a lot of false hope," Richard added. "But this [lead] was correct, so it was fantastic."
As of Tuesday, no arrests had been made with regard to Caramel's abduction or the theft of other items from the Taylor family's home, the parents said.
But those other objects, Tracy said, can be replaced.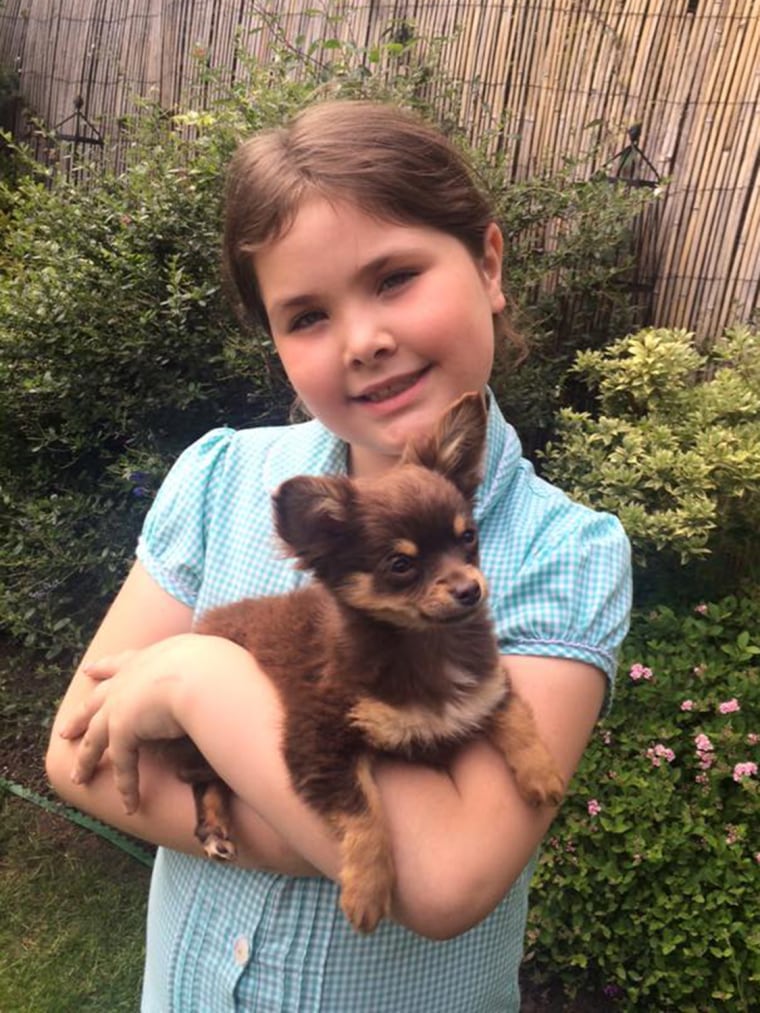 "It's just amazing," Tracy added. "Obviously, we've got family and friends, but we'd never, ever would have been able to reach the amount of people, the different groups of people, that we have [through the Internet]."
Her husband agreed. "It's just unbelievable," he said. "People from around the world, offering their support and just wishing us well, and hoping that we'd find Caramel as quickly as possible."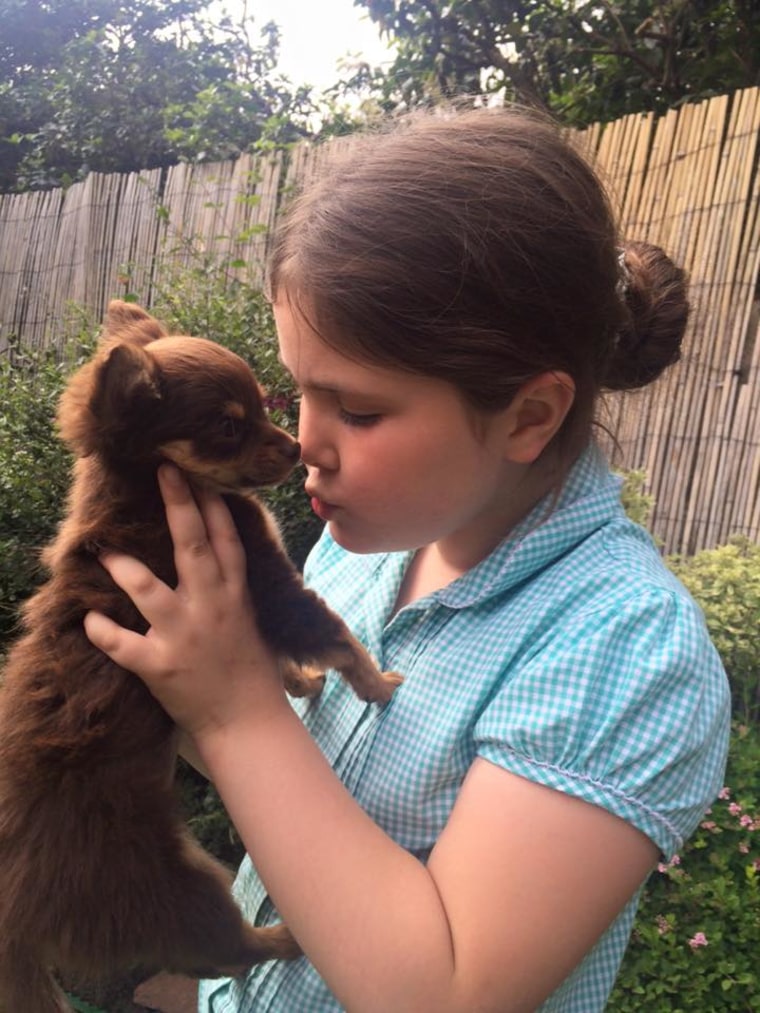 On Monday night, the family celebrated. A local restaurant, Belash Tandoori Harlow, donated some food. And Lexie and Caramel, once again, found themselves inseparable. "They just played and played," and Caramel spent her first night back "sleeping in Lexie's room," Tracy said.
These days, the family's posts to the Find Caramel social-media websites are a platform for an overjoyed girl and her happy pup, seen playing with new toys and exploring a familiar home.
"Now, [Lexie] just carries Caramel everywhere with her, wherever she goes," said Richard, as Tracy laughed in the background. "It's just perfect for her."
Follow TODAY.com writer Chris Serico on Twitter.