In the beginning, Alix John Tolley really tried to keep Hank the dog and his soft, cream-colored blanket apart. It didn't work.
The blanket was a gift from Tolley's future mother-in-law back in 2011. "My now-husband and I had just moved in together, so it was a Christmas gift — a very nice blanket. Certainly not meant for this purpose," she told TODAY.
But Hank was in love, and Hank was persistent. There was no keeping Hank — then just a year old, and nearly the same hue as his beloved — from his blanket.
"We've hid it behind couches and arm chairs. We've put it on top of an entertainment center. We've packed it in a storage bin," said the 28-year-old Tolley. But it was to no avail. "Finally, we decided that he loved it more than we did. Plus, by that time, he'd put some holes in it."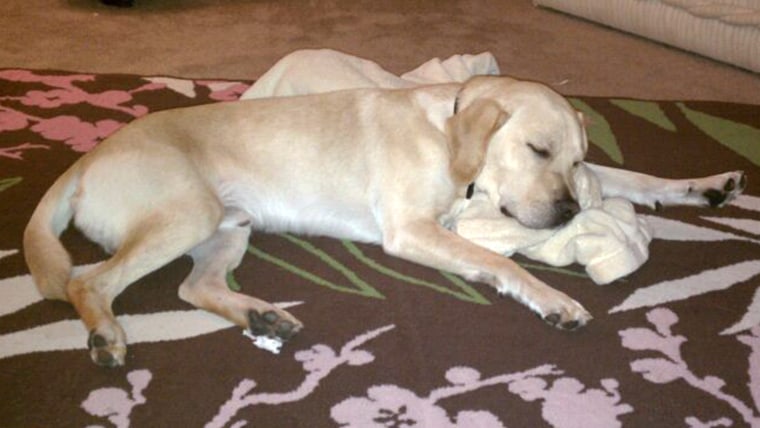 Tolley would, as you can see, do anything for Hank.
She's had him since late 2010, when he just a puppy. At just 5 weeks old, Hank and his siblings were brought to a local vet's office in Virginia by their previous owner, who wanted them to be euthanized.
"She was tired of caring for them and the local shelter was full," Tolley said.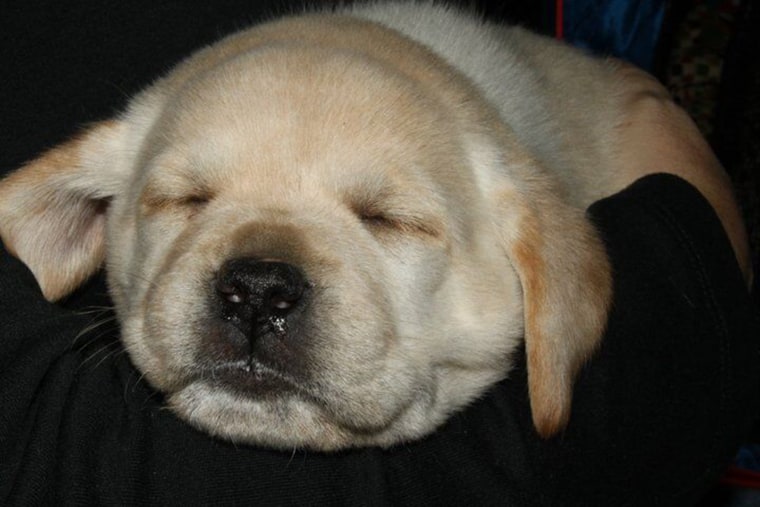 Instead, a vet tech found homes for the puppies. Hank was adopted by Tolley, and proved himself to be "a very quirky guy!"
"He likes kittens, ladies and peanut butter. He dislikes wood floors, sizzling food and city grates, like on the sidewalk. He won't walk on them," she said. "I'm charmed by almost everything Hank does."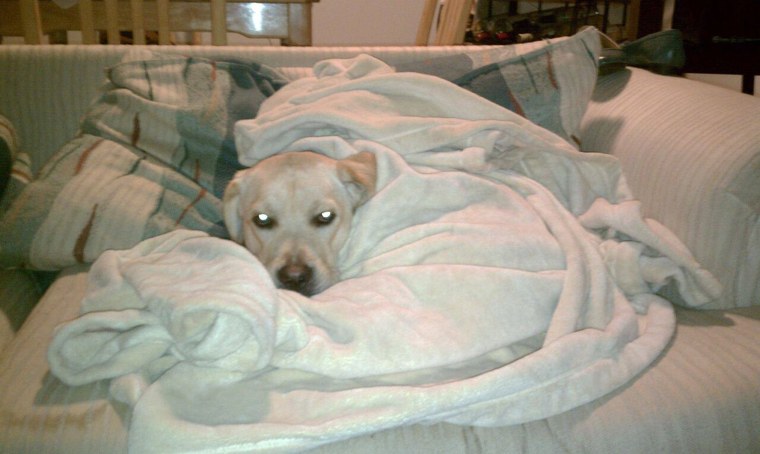 What Hank does more than anything is have special moments with his blanket. He carries it around, and nestles down under it when he naps. He likes when others take hold of the blanket, too, for a vigorous game of tug-of-war.
He also sucks on the blanket a lot, which helps explain why, after six-some years, it's looking so very well loved. "His blanket is used somewhat as a pacifier. He suckles on it when he's upset, tired or bored. He also suckles on it when he's happy and excited," said Tolley, who lives in Washington, D.C. (In case you're wondering, the blanket gets washed once a week.)
Tolley's running theory has been that Hank's blanket obsession stems from being separated from his mom at too young an age. (She is also open to the possibility that Hank thinks he's a cat.)
This behavior is not that uncommon, and early weaning is one possible explanation, says Michael San Filippo, spokesperson for the American Veterinary Medical Association. (He did not address species dysphoria.)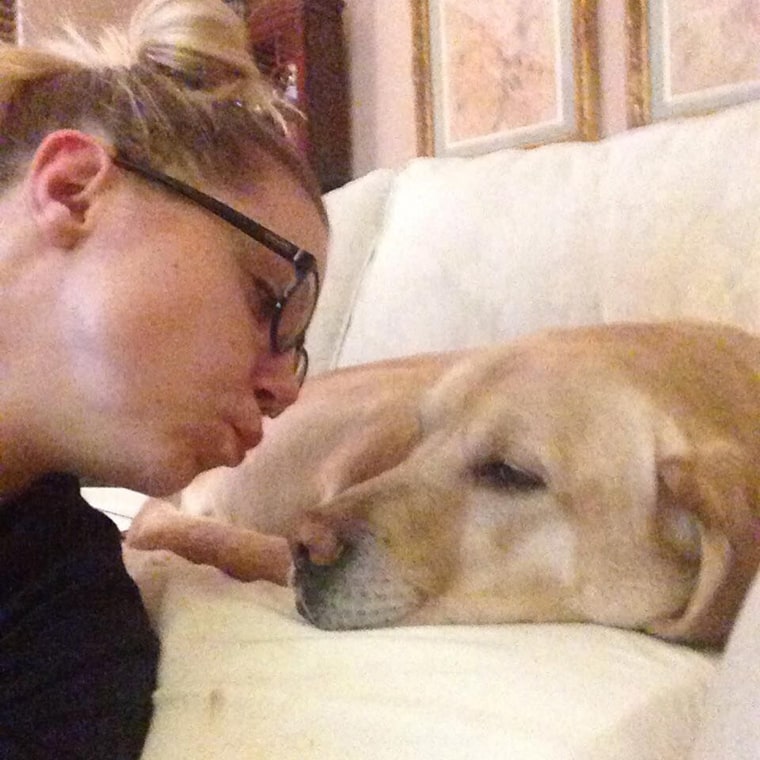 Others can include "genetics, early experiences, anxiety and boredom," he said, and if the behavior is interfering with the dog's life or seems concerning, "you should consult with a veterinary behaviorist."
But if the suckling doesn't seem problematic, as with Hank, then one veterinarian's professional opinion is that "it's really super cute," said Lisa Lippman, a house call vet in New York City. "Yeah, it kills me."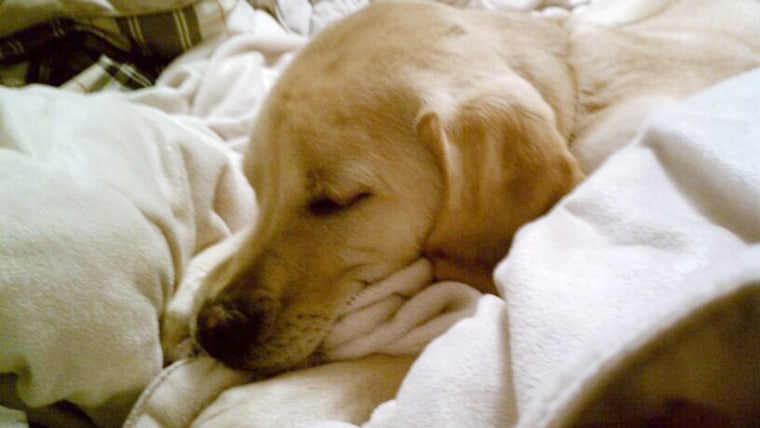 That's how Tolley feels, too. While she wishes Hank hadn't started his life in such a negative way, she's glad to get to spend all these years with him. And, his blanket.
"Selfishly, I can't believe how lucky we got. He's the prettiest dog and he brings us so much joy," she said.
Even Tolley's mother-in-law is on board. Just the other day, she left a supportive and insightful comment on one of Tolley's Facebook videos showing Hank and his blanket sharing a tender moment: "Everyone needs a blankie!"