Cats may have nine lives, but Buster the dog must have a few as well.
The 63-pound Rhodesian Ridgeback-shepherd mix, who ran away from his New York City home a few weeks after Hurricane Sandy hit, was just hours away from being euthanized on Dec. 12 when his owner's friend, Kim Fraser, spotted his face on the Facebook page for Urgent Part 2 — a nonprofit that advocates for "Death Row Dogs." Animal Care and Control had posted Buster's picture on its nightly euthanasia list, and he was scheduled to be put down the next morning.
Fraser frantically tried to contact Buster's owner, Christine O'Donovan, which proved difficult in their Sandy-damaged neighborhood of Belle Harbor, Queens. They finally connected late that night.
"I knew it was him immediately," O'Donovan said. "I broke down into tears because I didn't know what to do at that point."
The shelter was closed, but O'Donovan was able to put Buster on hold for $52 through AC&C's online system and schedule a pick-up for the next day.
After a sleepless night worrying about whether her request had gone through, O'Donovan arrived at the shelter the next morning with her five children in tow, where they found Buster alive and well.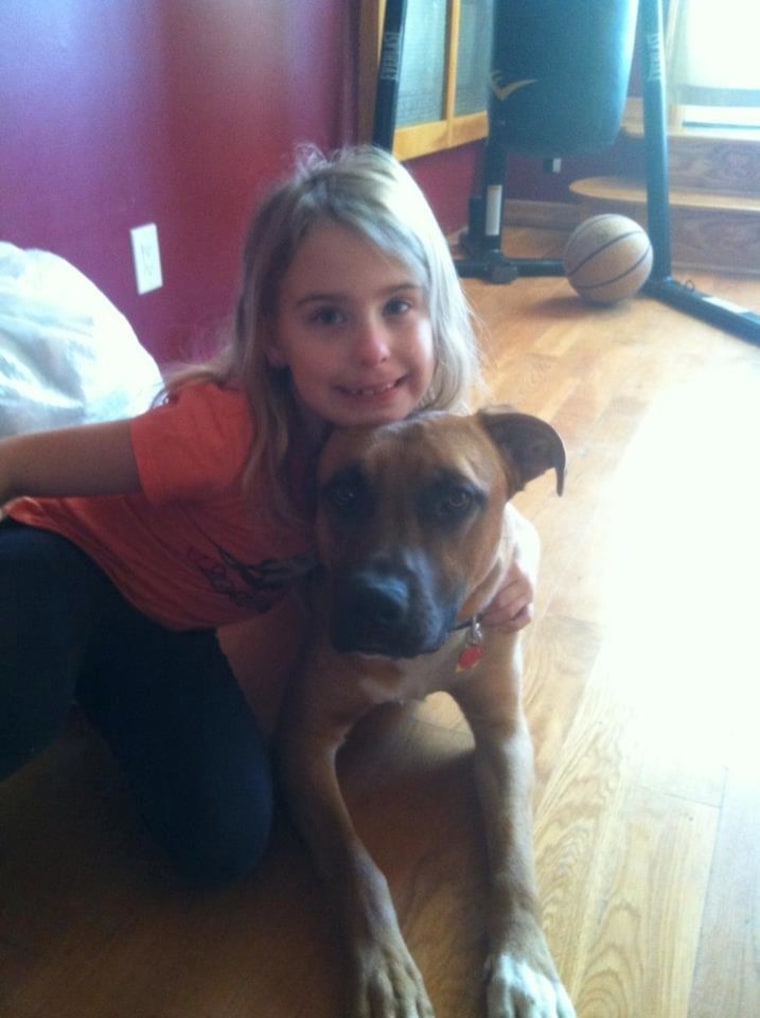 "He was jumping around and happy," O'Donovan said. "As soon as I saw him I started to cry."
Buster made his great escape in mid-November while construction workers were still assessing the damage inflicted by Hurricane Sandy in Belle Harbor. O'Donovan wasn't home at that time but believes the dog may have been spooked by all the activity going on in the usually quiet neighborhood.
O'Donovan and her children searched for their pet for weeks, even after they were forced to move to temporary housing in another area because of the wreckage caused by Sandy. Calls to Animal Care and Control proved fruitless since the organization had mistakenly listed Buster as a pit bull mix, and not a Ridgeback-shepherd mix.
"After a couple weeks I thought that he was dead," O'Donovan said. "But I was still hoping someone found him and that he was in a good home."
This wasn't the first time the stay-at-home mom had experienced separation anxiety from her pup, who she rescued after finding him abandoned and tied to a pole last June.
Buster, then a little on the small side, escaped through her fence last summer and roamed around for a day before he was found by Fraser, who runs the animal rescue group Sasha's Mission.
In fact it was the dog's escape last year that ultimately saved his life, since it brought Fraser and O'Donovan together in the first place. Fraser sent around a flyer with Buster's picture on it, which led O'Donovan back to her pet and sparked their friendship, leading Fraser to recognize the dog when he popped up on the euthanasia list last month.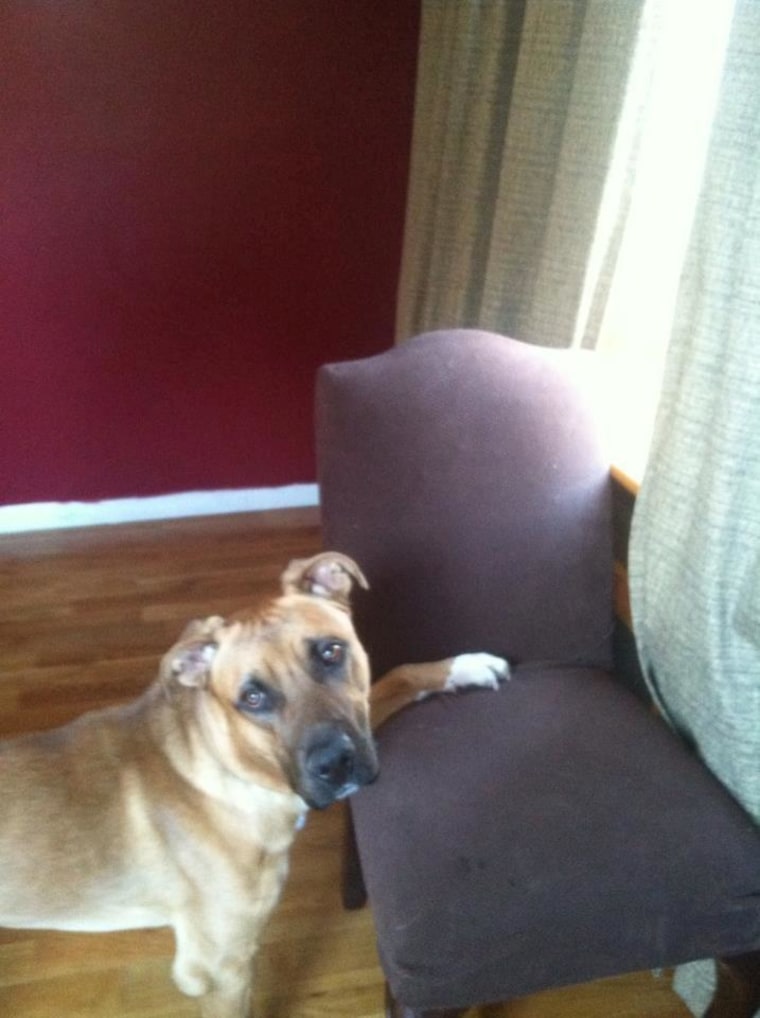 And when O'Donovan went to rescue her dog, Buster wasn't the only pet she saved.
While picking him up, O'Donovan made another friend at the shelter — a puppy pit bull mix named Nicko. O'Donovan couldn't bear to leave Nicko behind, so she took him home along with Buster. He's now up for adoption through Fraser's rescue group, Sasha's Mission.
"She saved two lives that day," Fraser said.
And all is good for Buster, who went back to his usual, happy self upon returning home.
"The minute he walked in my house, he was the same dog again," O'Donovan said.
More from TODAY Pets:
'Fortunate' feline: Cat survives 8-day stay in tree, followed by 80-foot fall
Adorable river otter makes rare appearance in San Francisco
136 pets left unclaimed after Sandy face uncertain future