Travelers and employees of Tampa International Airport got the surprise of a lifetime when a dog named Eleanor "Ellie" Rigby gave birth to eight puppies inside the main terminal.
The 2-year-old golden retriever, who officials identified as a service dog, was set to board a flight to Philadelphia on Friday with her owner, Diane Van Atter, when the dog suddenly went into labor.
Aircraft Rescue Firefighters (ARFF) responded to the call for help, according to Jason Penny, the public information officer for Tampa Fire and Rescue.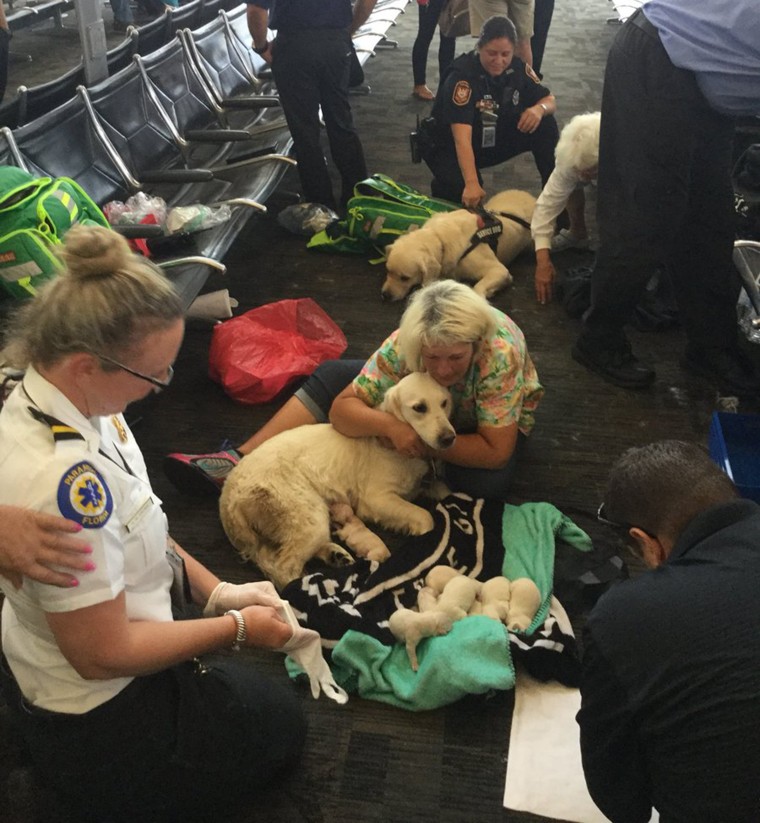 Emily Nipps, senior communications manager for Tampa International Airport, told Today.com that a nurse in the crowd of bystanders stepped in to assist before they arrived. She was able to help deliver five of the pups before leaving to catch her flight.
Apparently, the dramatic ordeal went on for about four hours, Nipps added. It's not yet clear why the dog was traveling while pregnant.
Lt. Natalie Brown was a first responder and said the situation was "magical."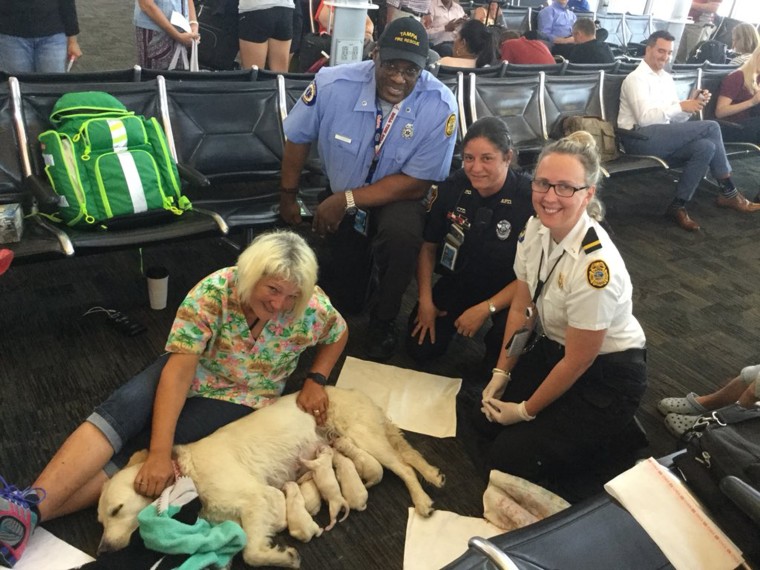 She was at the fire station when she got the call that puppies were being born at the airport.
"My partner and I jumped in the rescue car. By the time we got to the air site, two puppies had already been born," Brown told Today.com.
"I got my (obstetrics and gynecology) kit. I wanted to move the dog to a quieter area, but the owner was concerned about moving her so I said, 'No problem.' It was an incredible moment," she said.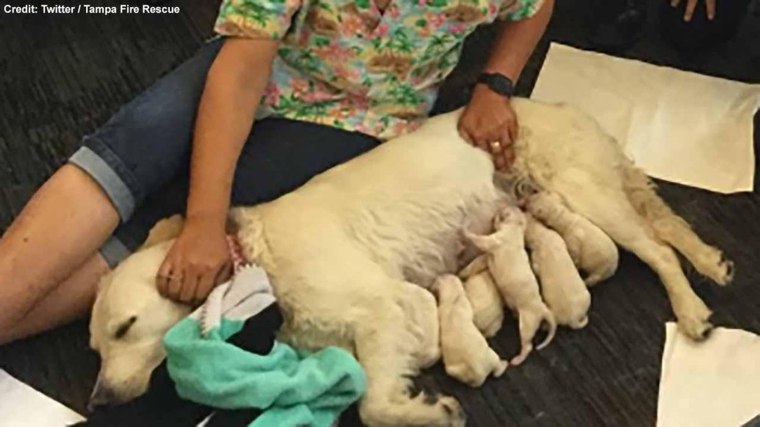 Brown said that some passengers were so moved by the situation that they told her they were going to miss their connecting flights because what they were witnessing was just "too beautiful."
The puppies' father, Golden Nugget, who was also set to travel, was excitedly jumping around as Ellie gave birth to seven male pups and one female.
By the end of the ordeal, Ellie peacefully nursed her pups in the terminal while amazed onlookers posted pics to social media.
"We're a full-service department!" the Tampa Fire and Rescue department tweeted.