For longtime animal lover Jamie Hulit, all it took was one look to fall in love with a yellow Labrador with a smooshed face named Beaux Tox (or Beaux for short).
About a year ago, a friend shared a picture of Beaux (whose name was Lucky at the time) and said his owners were looking for a foster or forever home for the 6-year-old dog. "I called my friend and said, 'I want that dog. I don't even want to foster him. I want him,'" Hulit, who lives in Austin, Texas, told TODAY.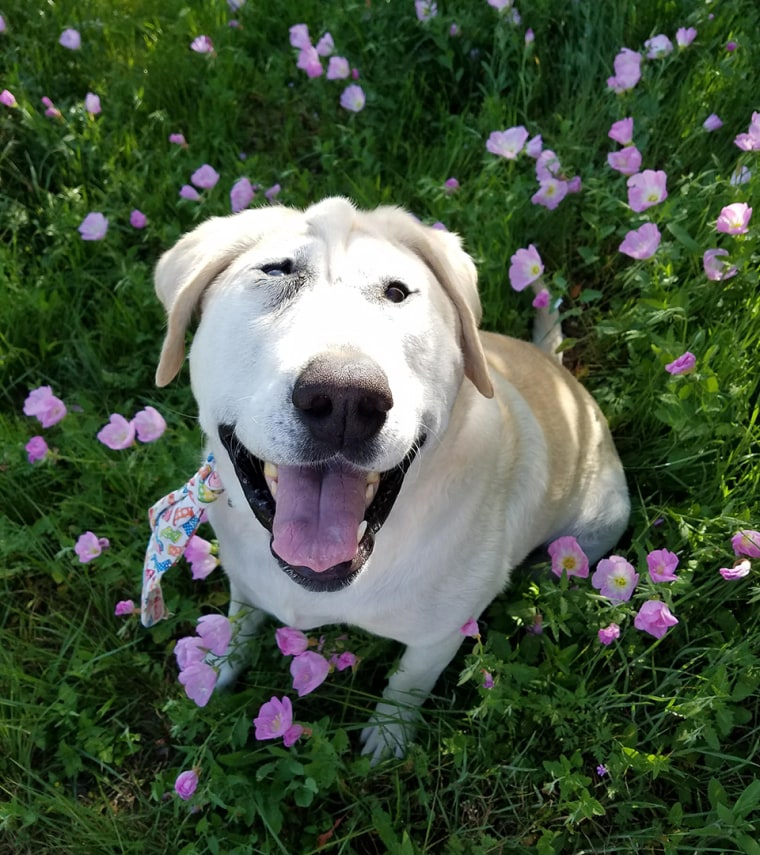 She then drove out to his owners' house to pick up Beaux later that evening. But Hulit, 47, was greeted by a "horrible" sight upon arrival: The dog had been living in the backyard for five years without any love or attention, weighed a measly 42 pounds and had never been treated for fleas or heartworm. He didn't even have a bed.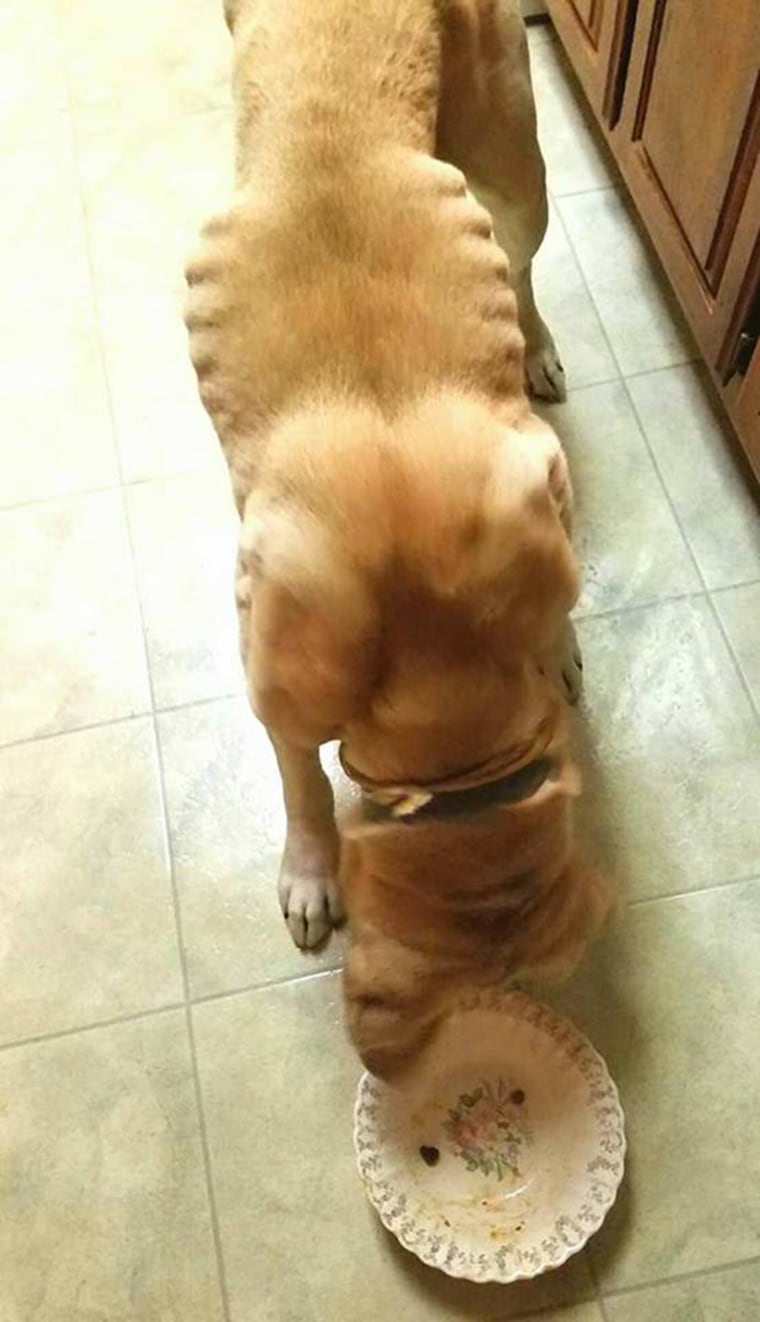 Beaux's sunken cranium and close-set eyes are a result of sharing his mother's womb with six other puppies. Though his physical differences have no effect on the dog's health or mental capabilities, the breeders struggled to find someone willing to pay top dollar for a purebred Lab with his facial deformities. Eventually, he was given away for free to the couple Hulit rescued him from.
Veterinarian Dr. Jay Rydberg told Hulit that Beaux had heartworm, a disease that can lead to heart and lung failure, and would most likely not make it. He gave her the option of trying to save him anyway, or putting him down. "I said I would feel horrible if we did not attempt to give him a life and whatever it takes; let's do it," Hulit said.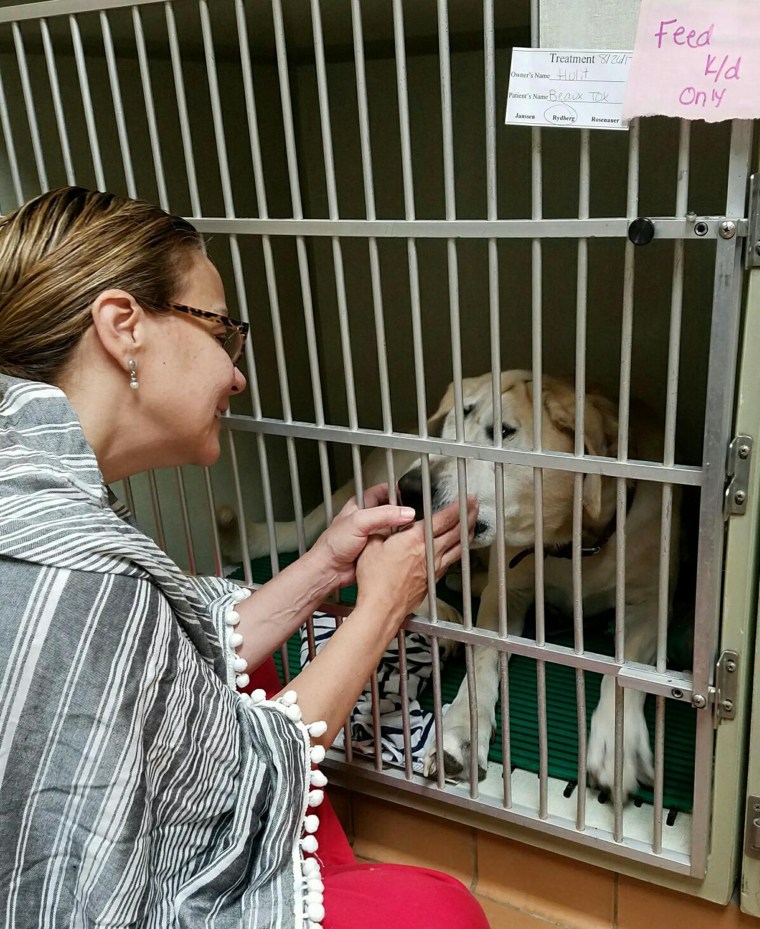 Beaux was on an oxygen tank for most of the first month of his recovery and too sick to even start his heartworm treatment. Hulit and Rydberg thought they were going to lose Beaux multiple times. Once, Rydberg even called Hulit to the clinic in the middle of the night to say her goodbyes, but the pup wasn't ready to give up that easily.
After three months, Beaux weighed enough to go through heartworm treatment. He was finally given a clean bill of health this past November, even though he lost hearing in his left ear and is blind in his right eye.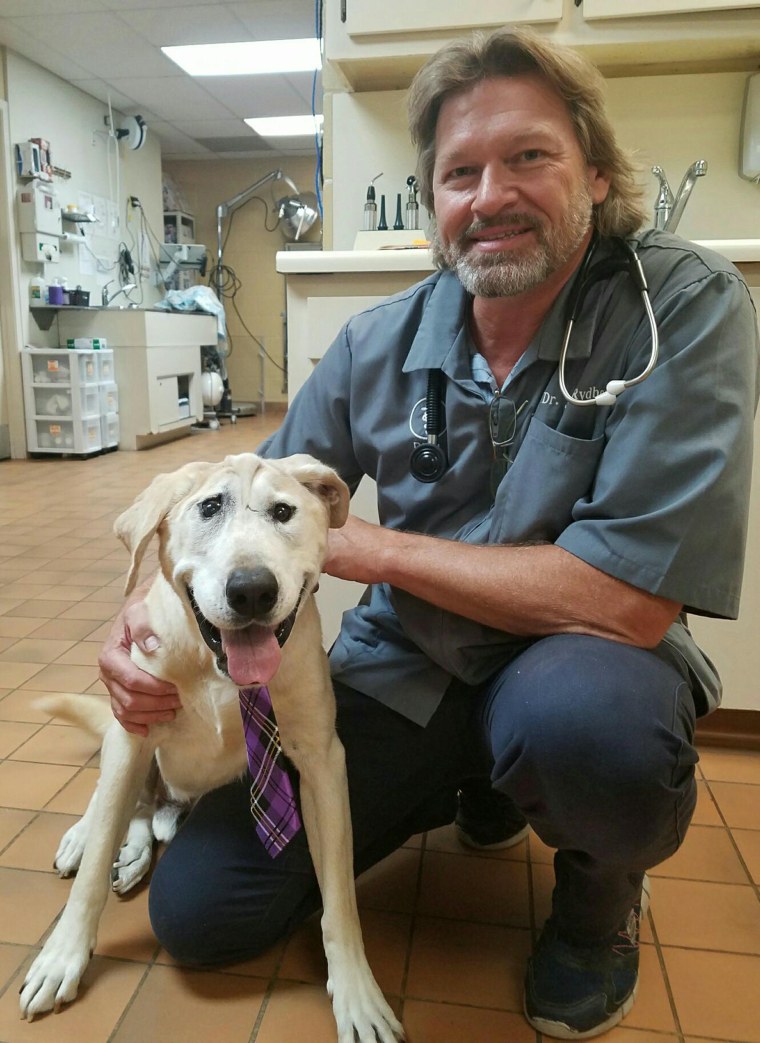 Since going home with Hulit for good, Beaux, now 108 pounds, is "happy about everything" — even going to the vet. "The only thing he'll get sad about is if he doesn't get belly rubs on demand," she joked.
Beaux and his two fur siblings, Riley, a 13-year-old golden retriever, and Scout, the newest addition to the family, are inseparable, according to Hulit. Riley has taught Beaux how to become an indoor dog, while Scout is the boss of the pack, always nipping Beaux on his rear end when he misbehaves.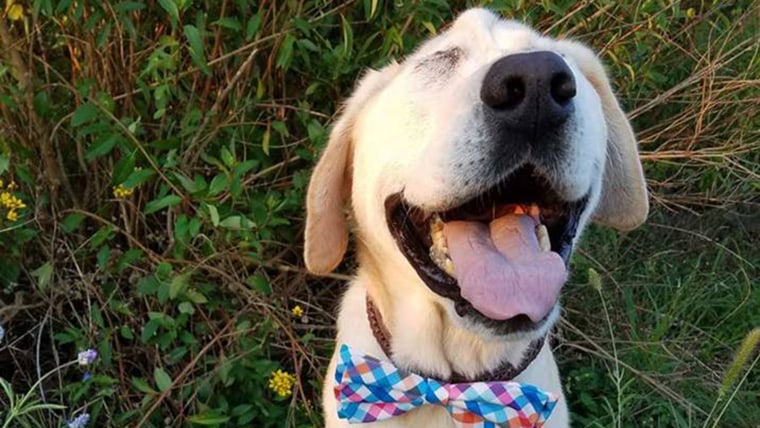 The "100 percent goober" is known around the neighborhood for always wearing a tie. Hulit revealed that people were initially scared of his face and didn't know how to respond when they met him, so she started making ties for him "to soften his look."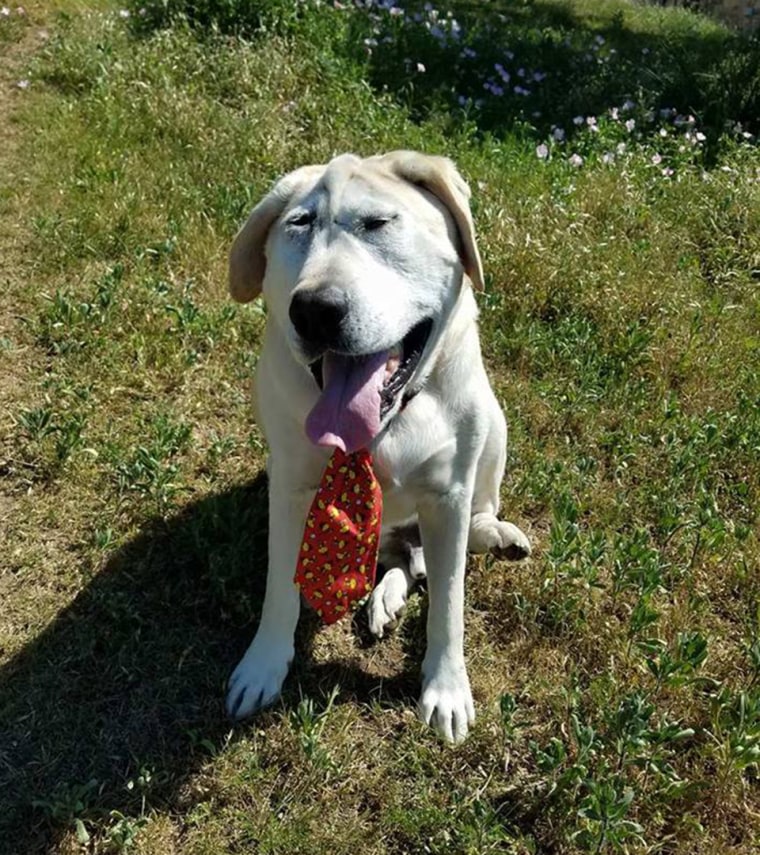 "He doesn't know he's deformed. He thinks he's the most handsome thing there ever was and we just let him think that," she told TODAY.
It's been a year since Hulit rescued Beaux Tox from the backyard, and he is loving his new life. "I would do it all over again because this dog has taught me so much," Hulit said. "I mean, I'm broke, but that's OK."