For her fifth birthday, Lucy the dog was given a special custom-made birthday cake.
And in exchange, we have been given this glimpse at what unbridled joy looks like.
"She loved it, barely took the time to chew," said Lucy's person, Christopher Vrankovic.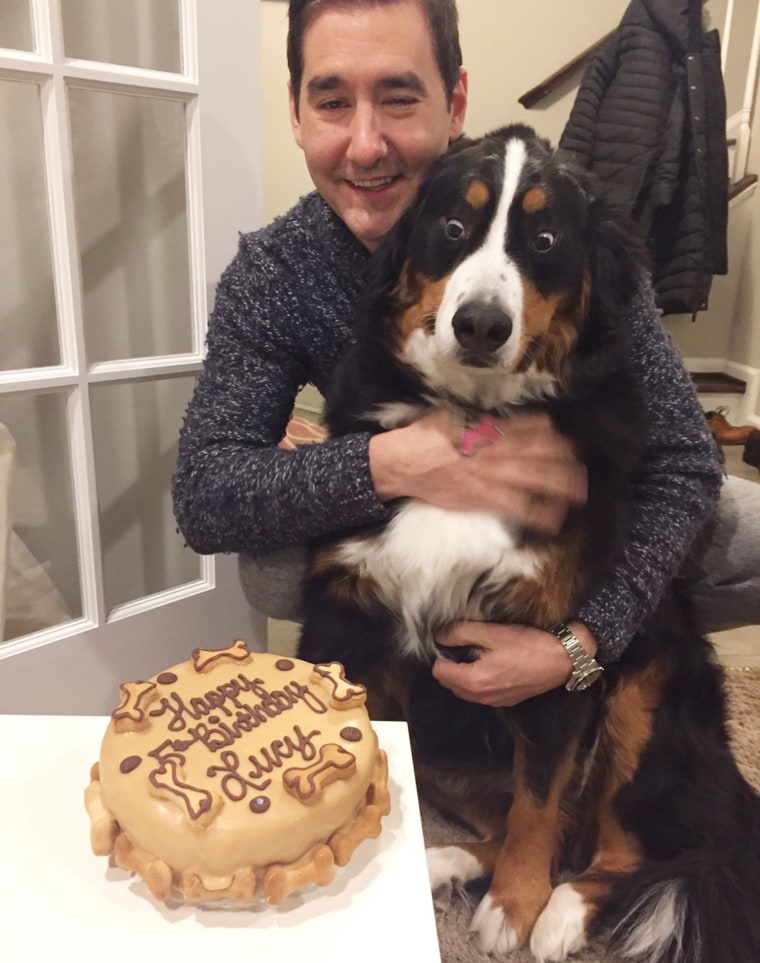 For more great stories to make you smile, be sure to like The Upside on Facebook.
Vrankovic told TODAY in an email that he and his wife, Jackie, celebrate Lucy's birthday on March 13 every year. But usually, it's with something a bit simpler; they've previously gotten Lucy a relatively modest treat like a dog cookie or cupcake.
RELATED: Watch this ambitious pup join a cross-country skiing race
Despite being the kind of devoted dog caretaker who wears shirts featuring his pet's likeness, Vrankovic at first pooh-poohed Jackie's idea of ordering a $20 peanut butter cake from The Barkery, in Tewksbury, Massachusetts.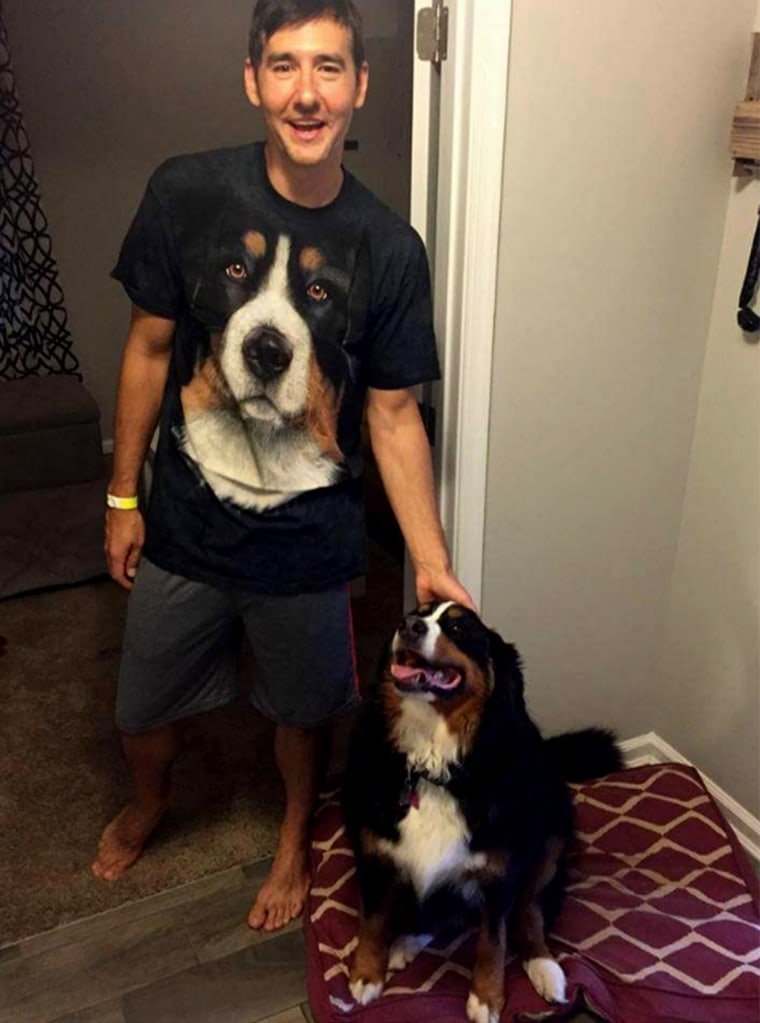 "To me it seemed like a very frivolous thing to buy, a custom cake for a dog," he said. "Who knew that kind of thing existed?"
Indeed, we now have chefs who cook for dogs, and boot camps for people and dogs to get in shape together. But back when Kristi Andrews launched The Barkery, this kind of thing didn't really exist — at least not as commonly as it does today.
Andrews had been a baker for humans until adopting a dog of her own in 2004. She wanted healthy dog treats and cakes, but couldn't find them, and so began adapting her own recipes.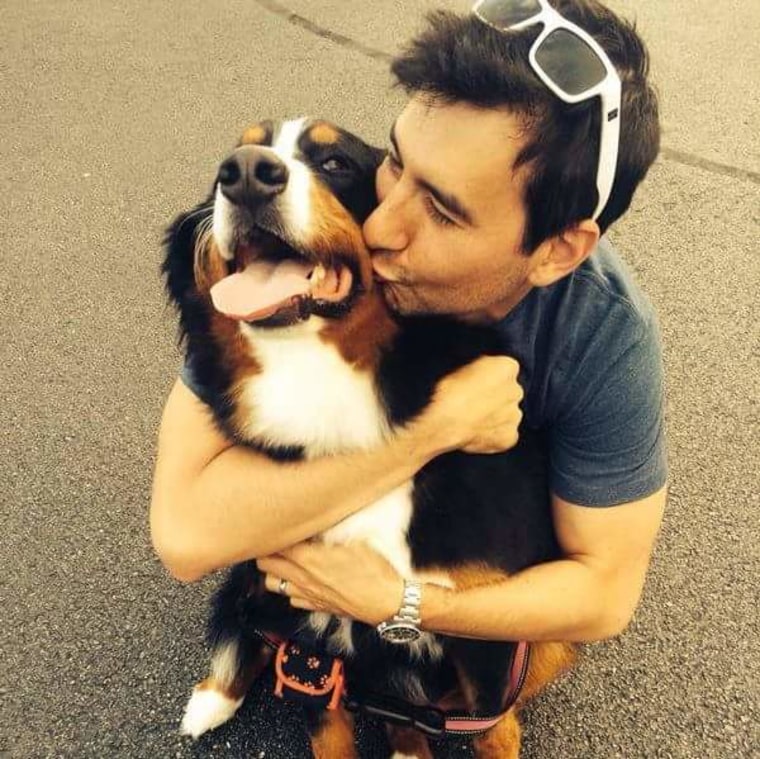 Eleven years ago, she opened The Barkery. At the time, Andrews figured if the dog bakery didn't catch on, she'd just switch back to her people-focused business.
RELATED: Disabled goldfish gets a tiny 'wheelchair' to help him swim
The dog bakery did catch on. Andrews sells cakes (and other treats) out of the store, and online — peanut butter and banana is one option; apple oatmeal, carob and cheeseburger are others.
Andrews estimates she's sold something in the range of 11,000 dog cakes to date. As it should be.
"Nobody loves you as much as your dog. They're always there for you," she said.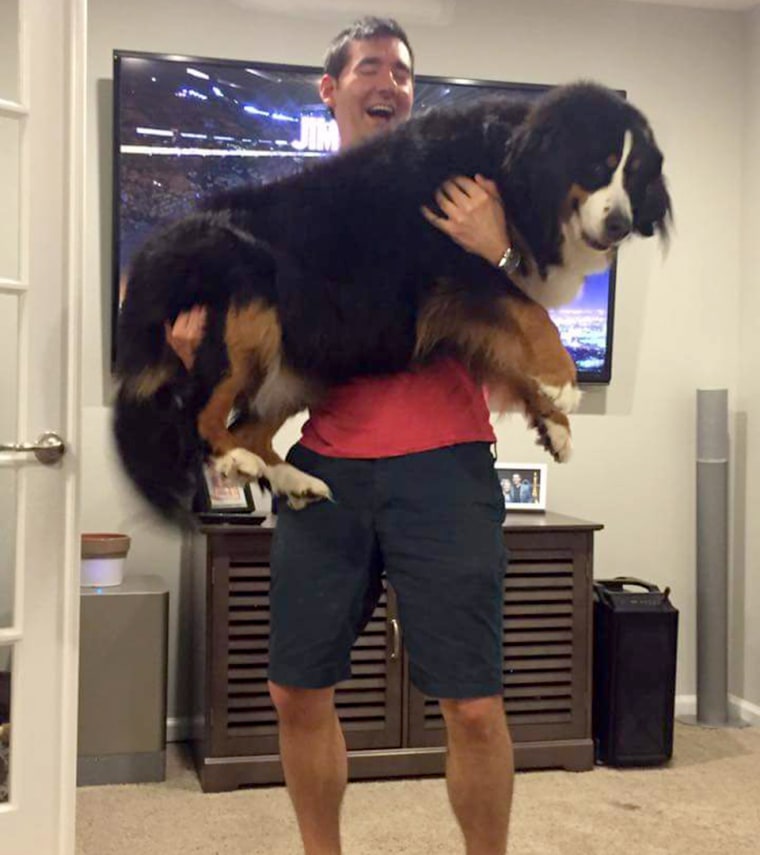 Lucy started off as Vrankovic's wife's dog. She was 6 months old — an energetic puppy — when the couple met.
Back then, Vrankovic wasn't a dog person. Lucy has converted him, though, with the happy, goofy, loving personality you can see so clearly in her birthday picture — which went viral when it was posted online with the caption: "I thought ordering my dog a birthday cake would be a waste of money... Her reaction was worth every penny." Vrankovic donates to the American Society for the Prevention of Cruelty to Animals now, and he and his wife have gotten interested in pet adoption.
"Now I can't imagine my life without her," Vrankovic said.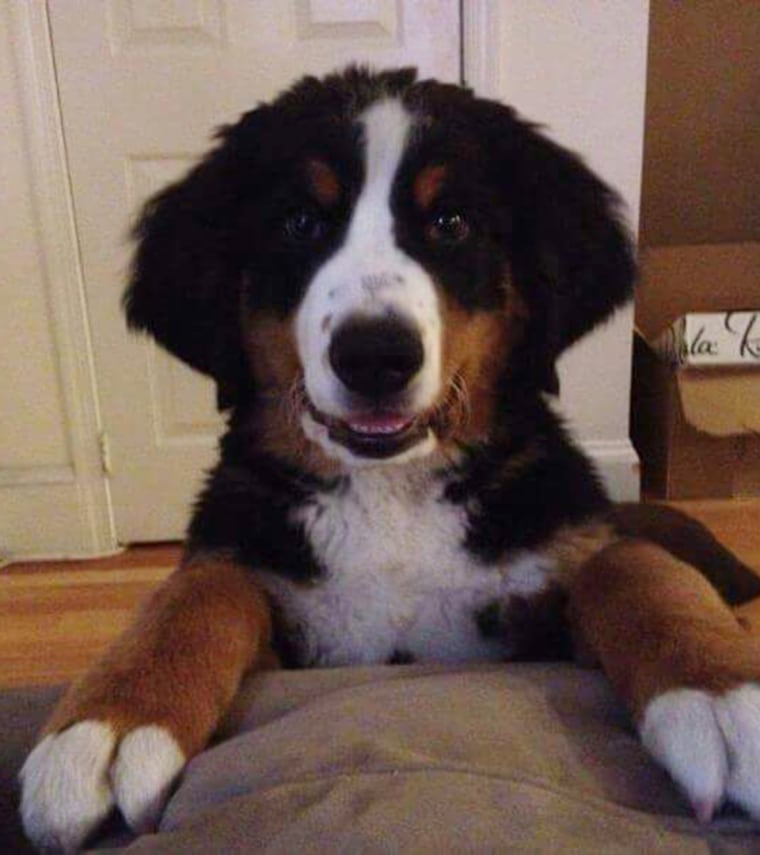 Planning ahead to Lucy's sixth birthday next year, Vrankovic said he thinks the family will get another cake, since this year's was such a tremendous hit.
He might "wear a nicer sweater next time," he said, just in case the photo is a hit again, too.