For the first time in over 30 years, pit bulls might be allowed to live in Denver. It has been illegal to own any dog deemed to have the majority appearance of a pit bull — an umbrella term including American pit bull terriers, American Staffordshire terriers and Staffordshire bull terriers — since 1989 in the wake of several high-profile attacks.
Denver City Councilman Chris Herndon said the new legislation, which he introduced, is a compromise rather than an outright repeal of the ban.
"What I tried to do is hear both sides and see if there's some middle ground," he told TODAY.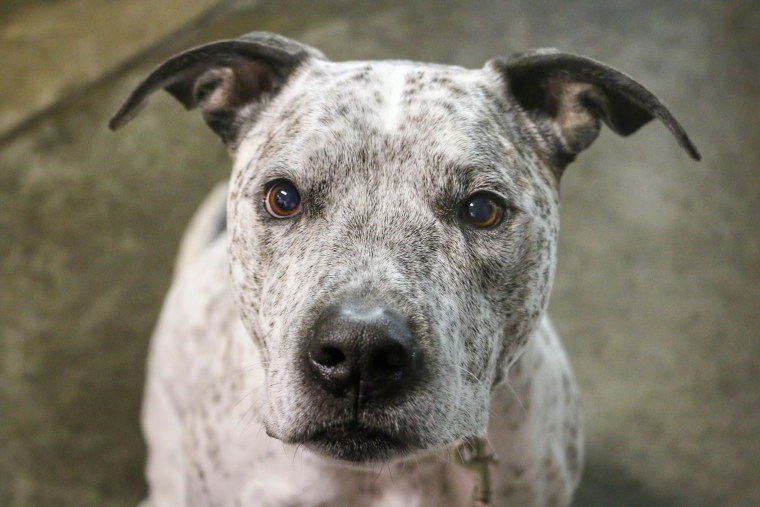 At Denver City Council's Safety, Housing, Education & Homelessness Committee meeting on Jan. 22, seven people spoke in favor of the proposed legislation, and one person spoke against it — a woman concerned for the safety of her grandchildren living in the city. The national nonprofit DogsBite.org also opposes the legislation.
Under the proposed changes, pit bull owners would apply for a special "breed-restricted license" and would need to vaccinate and spay or neuter their pets. After three years without any issues, their pit bull would qualify for the normal dog license required of all Denver dogs. There would be a limit of two pit bulls per household.
Herndon said the legislation will make Denver residents safer because there are already pit bulls living illegally in the Colorado capital, but the city doesn't know where they are since they're unlicensed.
"If these dogs are in hiding, there's a higher probability that they may not be getting socialization or pet care," he said. "Through the bill, they're getting their license, and we'll have the ability to know they're vaccinated and spayed and neutered. In essence, I believe, this makes our community safer."
The topic of breed-specific legislation, such as pit bull bans, is hotly debated across North America, so activists on both sides of the issue are paying close attention to what happens in Denver.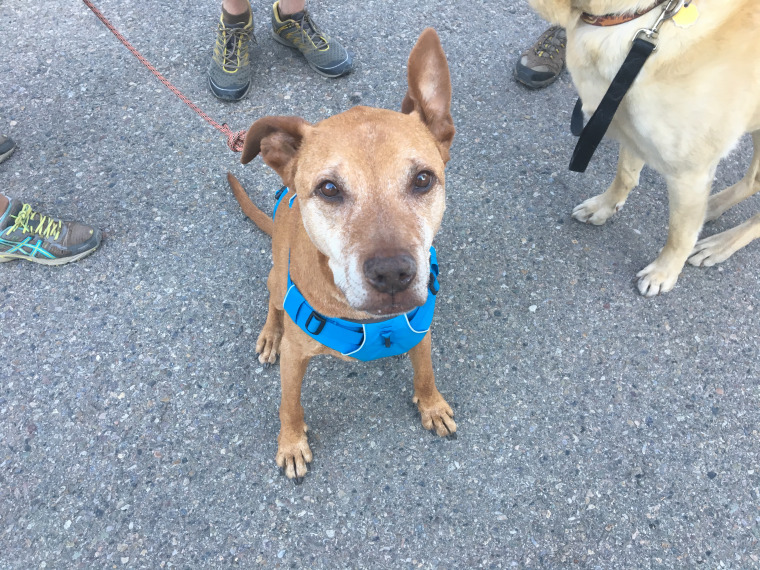 Shira Hereld co-founded the grassroots community organization Replace Denver BSL in 2018 after moving to the Mile High City. She'd fostered several "sweet" pit bulls while living elsewhere.
"This is a momentous occasion for Denver," she told TODAY. "This ban has been in place for 30 years. It is the most well-known ban in the country, and it could make a huge difference nationally if Denver decides to overturn their pit bull ban in favor of this legislation."
She said the proposed legislation would help pet owners as well as pit bulls themselves by allowing them to take advantage of dog parks, day care facilities and training classes — and stay out of shelters.
"People should judge deed, not breed," she told TODAY. "What all of the research on dog bites has shown is responsible ownership is the most important factor."
Denver Animal Protection would collect data on incidents involving pit bulls once they are licensed and report to the City Council periodically to gauge the effectiveness of the law.
Denver Animal Protection Lieutenant Josh Rolfe said the agency received 647 calls in 2019 from people reporting a suspected pit bull in their neighborhood. When the agency responds to such complaints, three officers independently evaluate whether the dog has the appearance of being at least 51% pit bull, such as having a blocky head.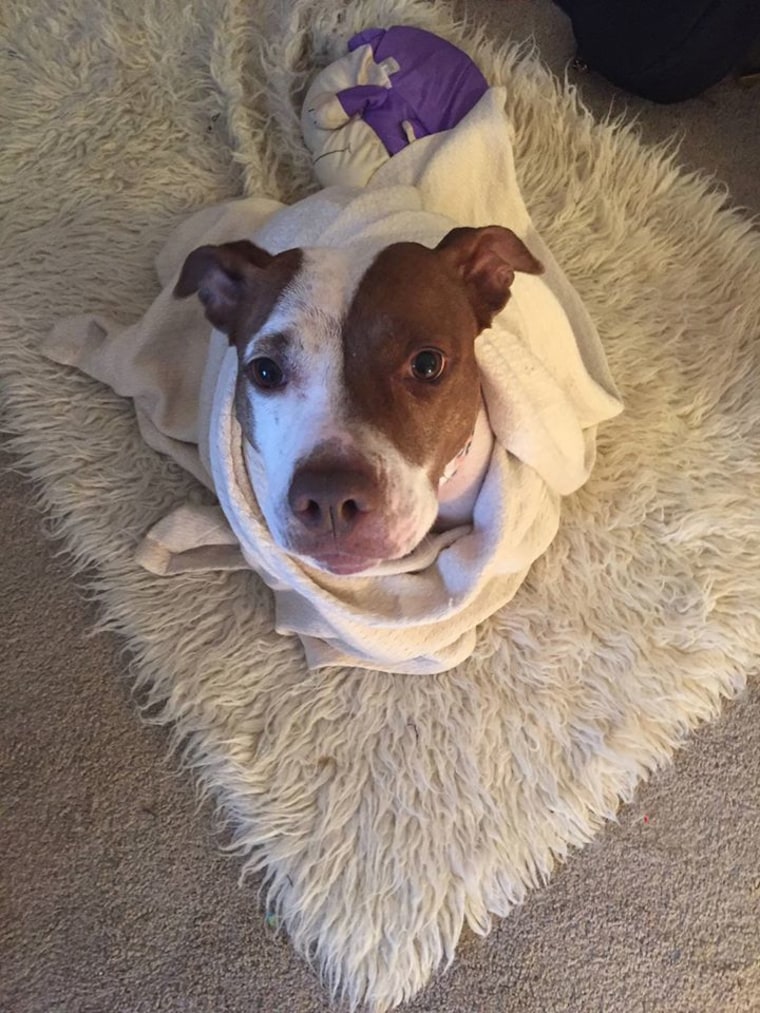 If a dog is deemed a pit bull, the owner can appeal the decision or relocate their dog out of the city limits. On a second offense, Denver Animal Protection can impound the dog and send it to a shelter outside the city, or have it euthanized. The owner could receive a fine and up to 300 days in jail.
Rolfe said the proposed legislation seems like a sound ordinance that would be enforceable, and that Denver's current dangerous dog laws would supplement it.
"I think it's a good intermediate step," he told TODAY.
Maia Brusseau, public relations manager for the nonprofit Dumb Friends League, said the shelter received 172 pit bulls from Denver residents in the past two years, with an additional 568 pit bulls from surrounding communities. They can only be adopted to people who live in a municipality where pit bulls are legal, so they spend more time in the shelter than other dogs.
"We think it's important to evaluate each individual dog and not have a label slapped on just because they have a certain look about them, so, therefore, that means they're dangerous," she told TODAY. "This proposed legislation is a really great compromise to what is a very emotional subject."
The American Veterinary Medical Association opposes BSL based in part on its study that found breed isn't an indicator of whether a dog will bite, but responsible ownership is.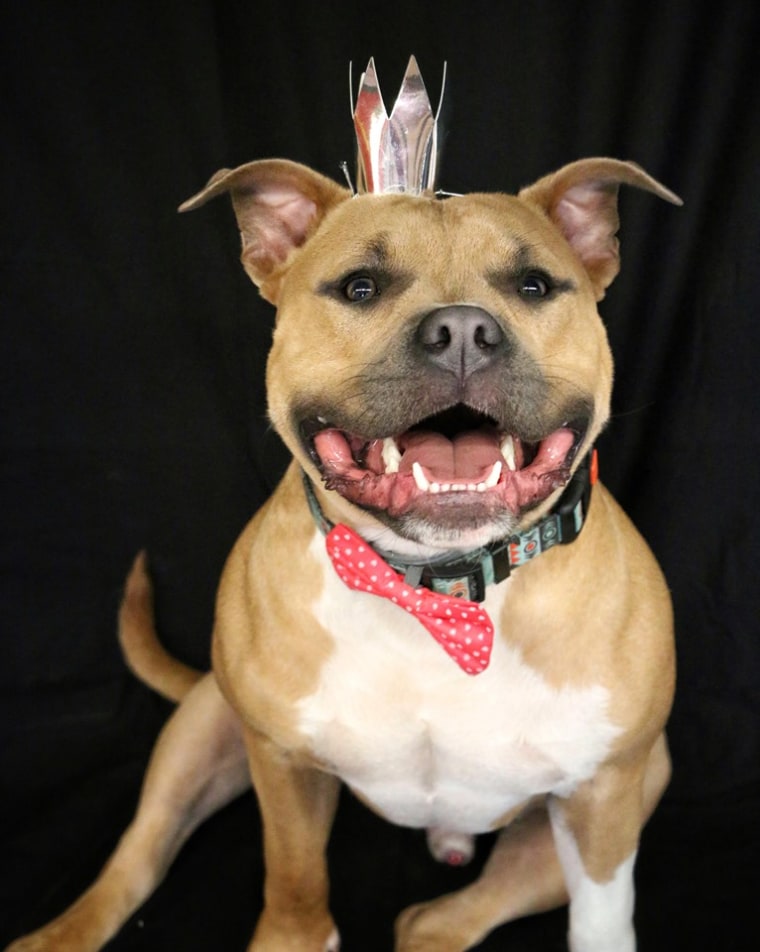 "Dogs that are aggressive tend to be those that are not supervised, that are not neutered — in the case of male dogs — and that have not been well socialized to either people or to other dogs," Dr. Gail Golab, chief veterinary officer for AVMA, told TODAY.
She said owners of any dog should ask their veterinarian for advice not just on their pet's health, but behavioral care.
"I do think in general that people want to do the right thing, so veterinarians have a tremendous opportunity to be able to share information," she said. "I think what Denver is trying to do is a really good first step. It puts the responsibility back where it belongs — which is on the owner — and it provides those owners with an opportunity to demonstrate that those animals are not a problem."
Denver City Council is slated to hear public comments Feb. 10 and then make a final vote.