Look at that face. I can hardly take it!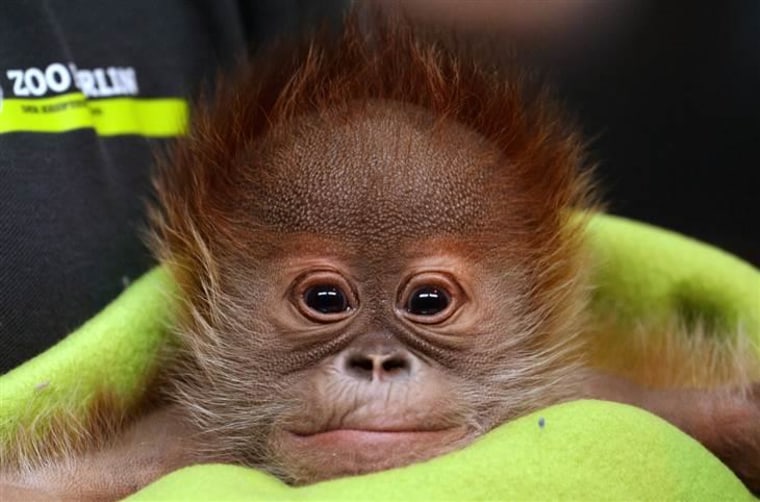 Baby orangutan Rieke, who made her first public appearance today, has captured the hearts of everyone around her. The adorable 3-week-old is being cared for by zookeepers at the Berlin Zoo in Germany, after her mother Djasinga, rejected her at birth.
According to the zoo's press site, Rieke is developing very well and has gained 5 pounds since being born Jan. 12.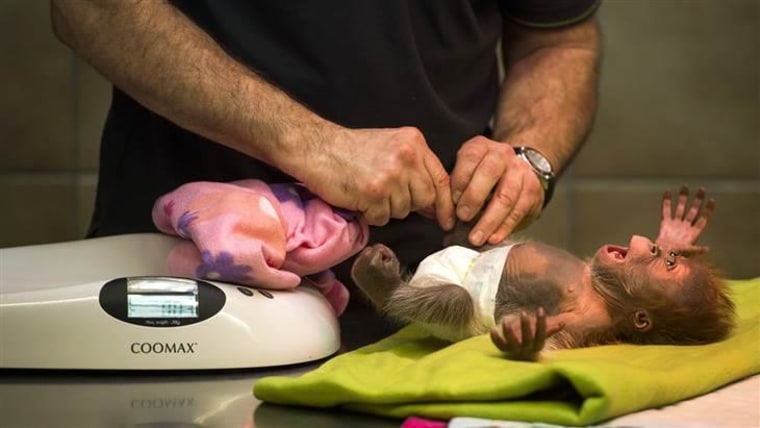 After careful consideration, the team at the zoo has decided to move her to England to reside at the Monkey World Rescue Center, where she will have nurses as well as a playmate who also lost his mother.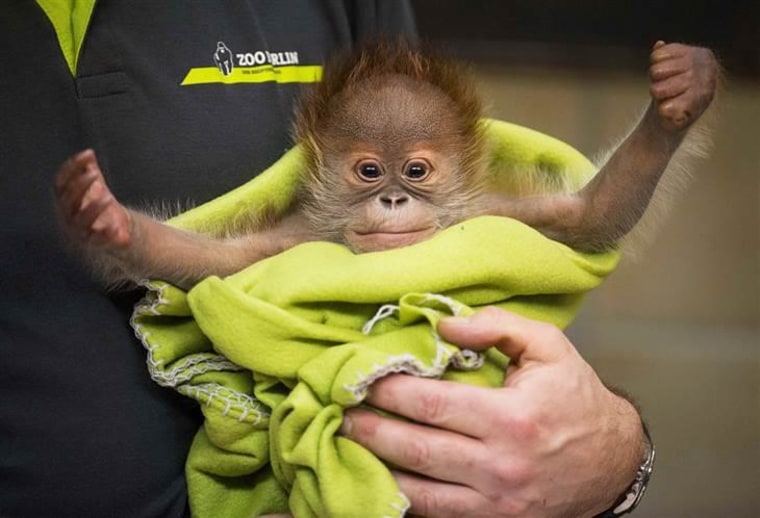 "Rieke is very dear to us," said Berlin Zoo director and veterinarian Dr. Andreas Knieriem. "Of course, it is difficult for us to move her, but in Monkey World, Rieke will have a better life among other orangutans."