Michelle Obama favors Jason Wu, and Duchess Kate fancies Alexander McQueen. But in a high-fashion horse race, even the first lady of the United States and the future queen consort of England might have trouble coming in ahead of these Shetland ponies rocking custom wool sweaters in Scotland. (Should we take a gallop poll?)
Why are these ponies all dressed up? Some bona fide geniuses at VisitScotland, Scotland's national tourism organization, thought it up. (Spoiler alert: It's a Jedi mind trick!!)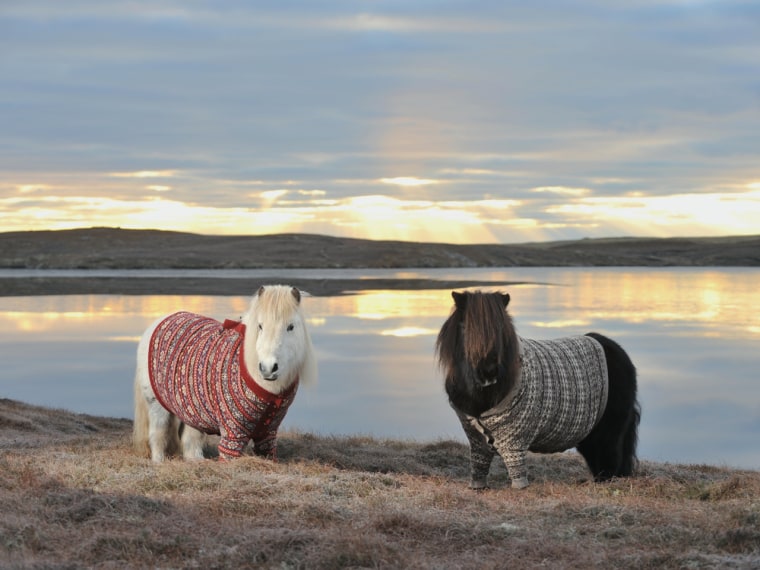 VisitScotland released the adorable photos of two diminutive ponies "posing in their winter woollies," knowing full well that we'd all gasp and overdose on cardigan cuteness. The agency then seized the moment to tell us all the reasons to travel to Scotland in 2013. (As if the ponies wouldn't be enough of a draw, there's also an abundance of natural beauty and wildlife, a Viking fire festival in late January, a whiskey festival in May and a music festival in July!)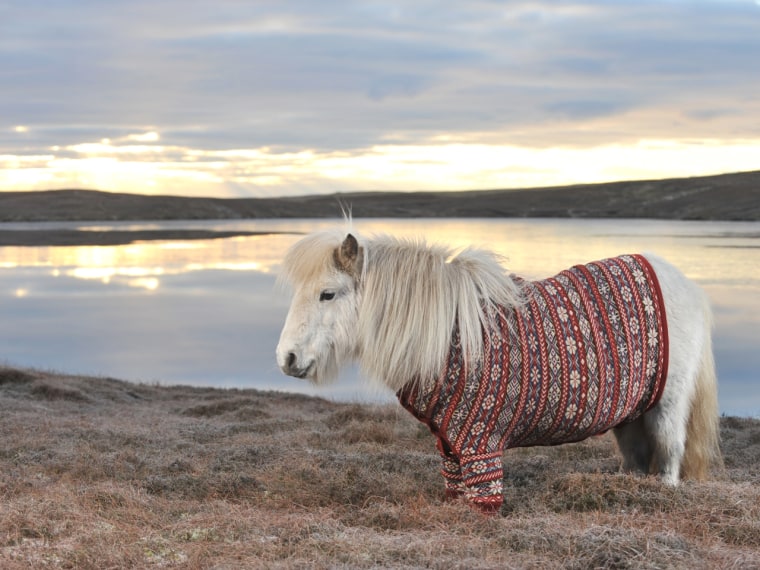 For their part, Shetland ponies Fivla and Vitamin (that's right — Vitamin!) remain relaxed and docile in Scotland's Shetland Isles, despite all the hubbub over their recent photo shoot.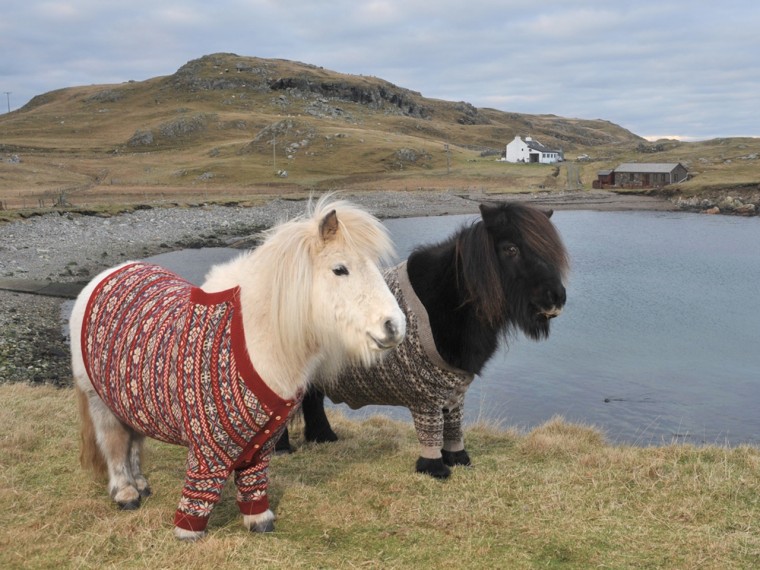 VisitScotland noted that the ponies are wearing sweaters created by Shetland knitter Doreen Brown using Shetland wool — "some rather plush knitwear that wouldn't seem out of place in any trendy city hangout."
Indeed!!
How do you dress a pony in a sweater? Watch this video!
TODAY.com writer Laura T. Coffey wants a little bit of Scotland in her backyard. Where can I find one of these ponies?!?! Here's where to find Laura on Facebook and Twitter.
Winter's here and man's best friend is dressed for the weather in colorful handmade wares from Web merchants. What's your pet wearing for winter? Send us your pictures!
More: