Some very cute baby chicks have a new cuddle buddy: an 11-year-old golden retriever.
In a new series of pictures from photographer Candice Sedighan, her dog, Champ, is seen getting cozy with a group of freshly-hatched baby chicks in California.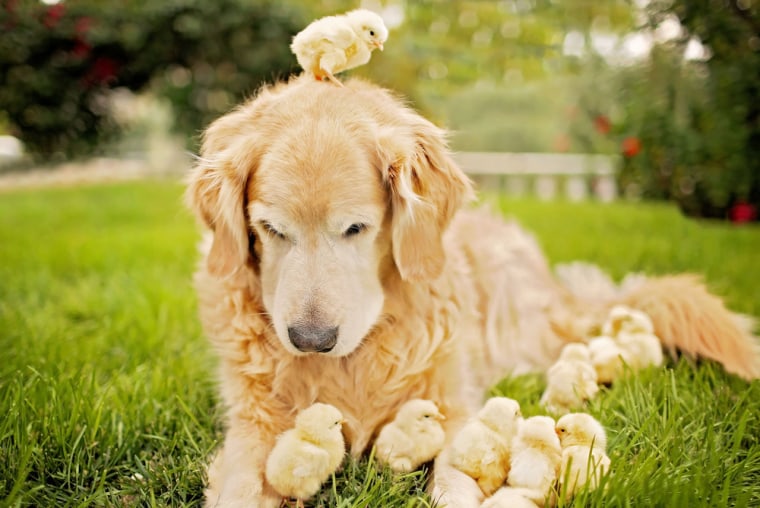 Sedighan came across the chicks a week ago when she found out that a local feed store was closing down and didn't have room to keep the birds. "I decided to take them in until I could find a permanent home for them," she told TODAY.com.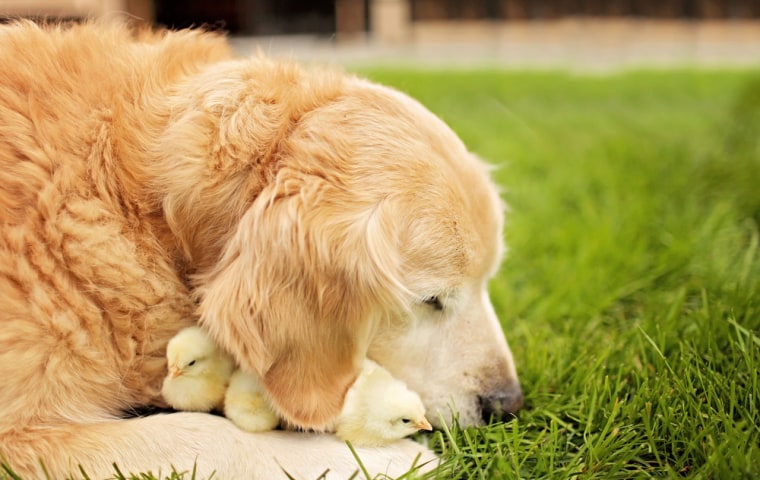 There was just one problem: Sedighan's dog, Champ, had never been around chicks before.
So the photographer brought home the new bundles of yellow fur and slowly introduced them to Champ to see how he would react.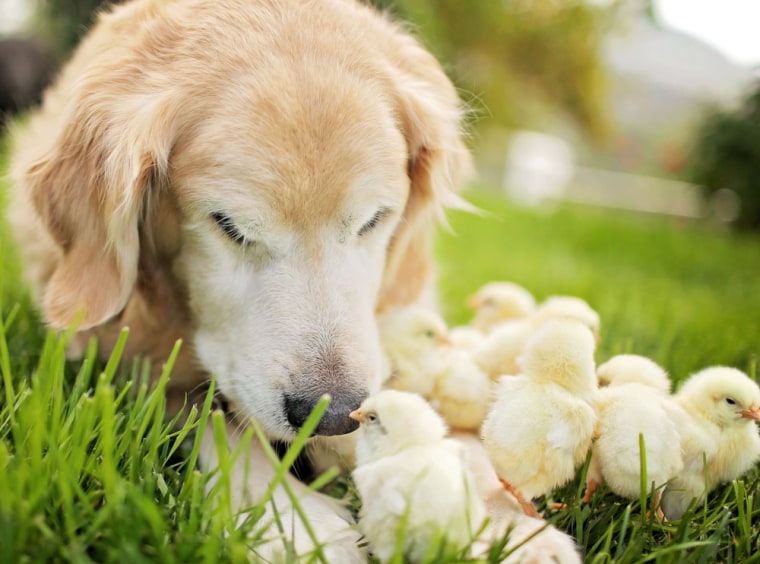 "I held one of the chicks in my hand and showed Champ that I was petting it," she said. "I could tell from his body language that he wasn't getting too riled up and was just curious."
She knelt down to let him sniff the chicks, and realized Champ wasn't going to hurt their temporary house guests.
"He was surprisingly very calm and gentle," Sedighan said, something that she attributes to his older age. "The wisdom and calm nature of senior dogs are unmatched."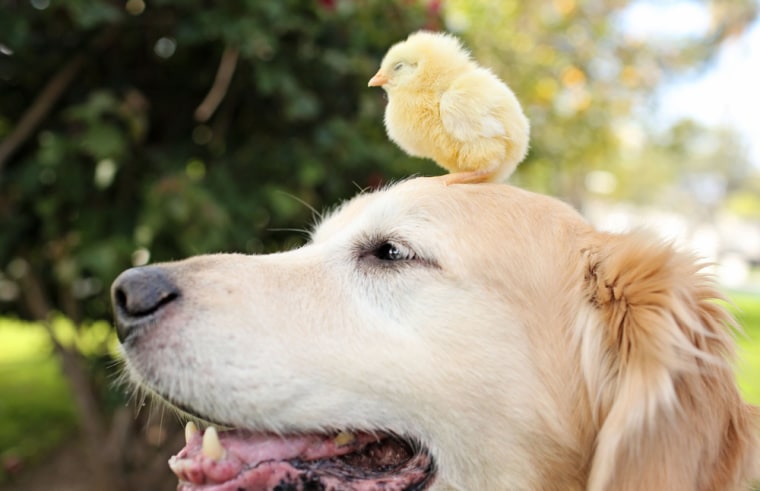 Sedighan documented the budding friendship between her dog and the chicks with both a collection of photos and a YouTube video that has received more than 4,000 views as of Monday afternoon. 

The chicks left for a nearby farm on Sunday, but it sounds like Champ did his best to make the house guests feel welcome during their brief stay. 
"The chicks loved to burrow under Champ's fur as it kept them warm just as their mother's feathers would," Sedighan said. "I love to joke around and say Champ has 'adopted' these chicks since he has seemed to take on this motherly duty."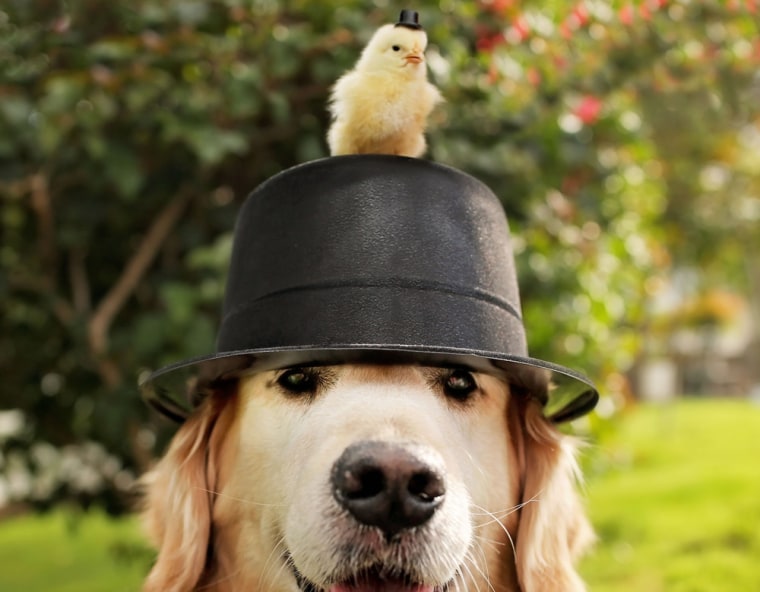 An otter and a kitten, a kangaroo and wombat and a monkey and a rabbit — just a few best buddy pairs that make some very odd couples.