You may think that life as a dachshund is ruff — but it has been quite the opposite for Crusoe, the pawsome little Heinz "spokeswiener."
By now, you've probably seen the popular Super Bowl commercial that features a stampede of wiener dogs running across an open field toward people dressed up as Heinz condiments.
It took more than 30 of Crusoe's greatest pals to shoot the the commercial in Cape Town, South Africa.
TODAY played ketchup with the celebrity dog Friday, and got the details on the 6-year-old's newfound fame.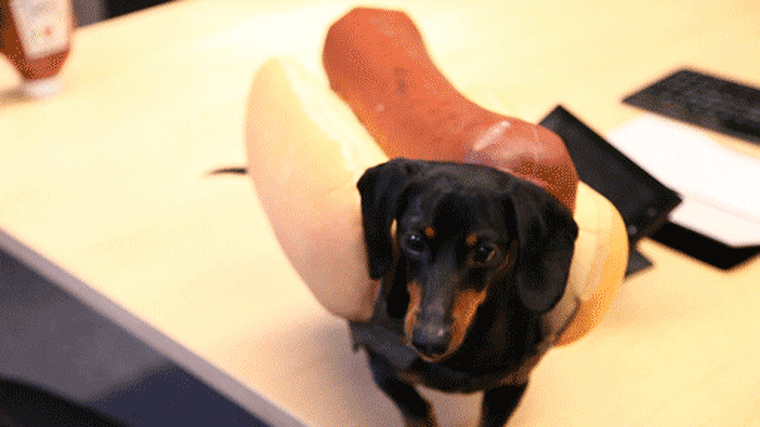 About five years ago, Crusoe's owners, Ryan Beauchesne and Laurence Dionne, began taking pictures of him, and eventually the social page housing all of the images went viral. The Ottawa, Canada, native has been making waves in the spotlight — with regular videos, and even a New York Times best-selling book.
RELATED: Heinz unleashes a stampede of wiener dogs for new Super Bowl commercial
The video has also achieved much success as one of the most-shared commercials of of this year's Super Bowl ads so far.
"It's a really simple idea that pairs two things that people really love to see — one, which is a stampede of wiener dogs, and two, the Heinz brand, which consumers feel a lot of love for," Michelle St. Jacques, vice president of marketing for condiments and sauces at Kraft Heinz, told TODAY.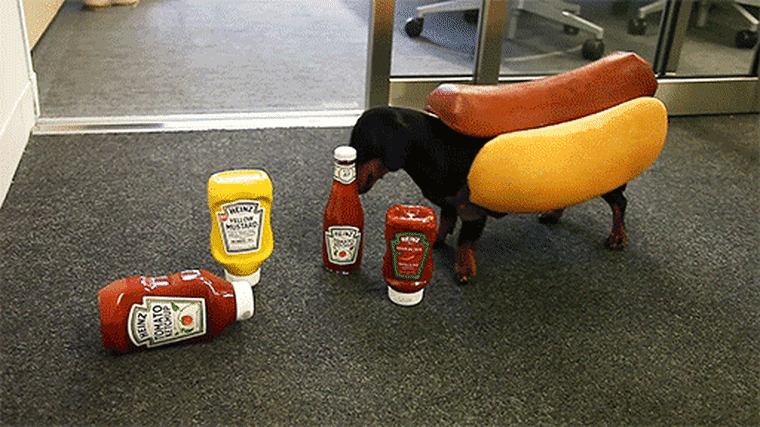 So why did Heinz choose wiener dogs instead of a celebrity to act as the face of the brand?
"The intention behind (the dogs) was to do something really visual that could land this metaphor for great taste in a big way and introduce the platform — 'Meet the Ketchups,'" she said.
RELATED: Wrangler's year on TODAY includes celebrity friends and road trips
And a big day it was — the massive shoot, which indeed took place in one day, required training beforehand, handlers on set the day of, as well as the owners of every dog present.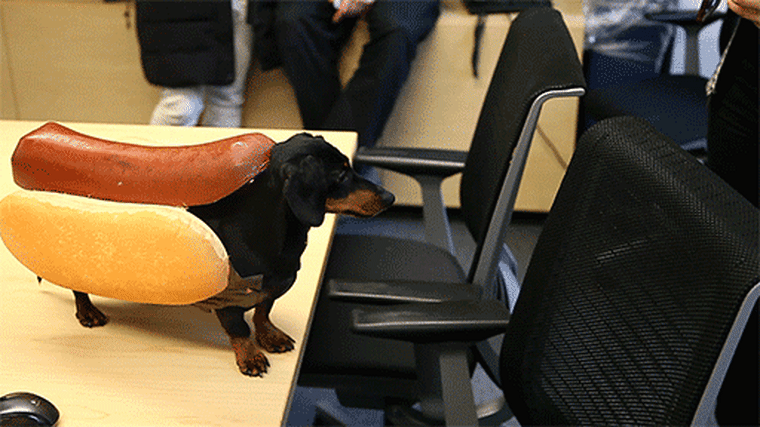 As for Crusoe, he's quite the professional, according to St. Jacques.
"He's a perfect spokeswiener because he embodies what we want to talk about, which is certainly the wiener dogs and their love for the brand," she said.
RELATED: Toyota's Super Bowl 50 commercial will rock your world
The ad is set to air in the third quarter of the Super Bowl. Crusoe is excited, more than ever, for the big game, but don't expect him to pick a side.
"He doesn't pick a team," St. Jacques joked.