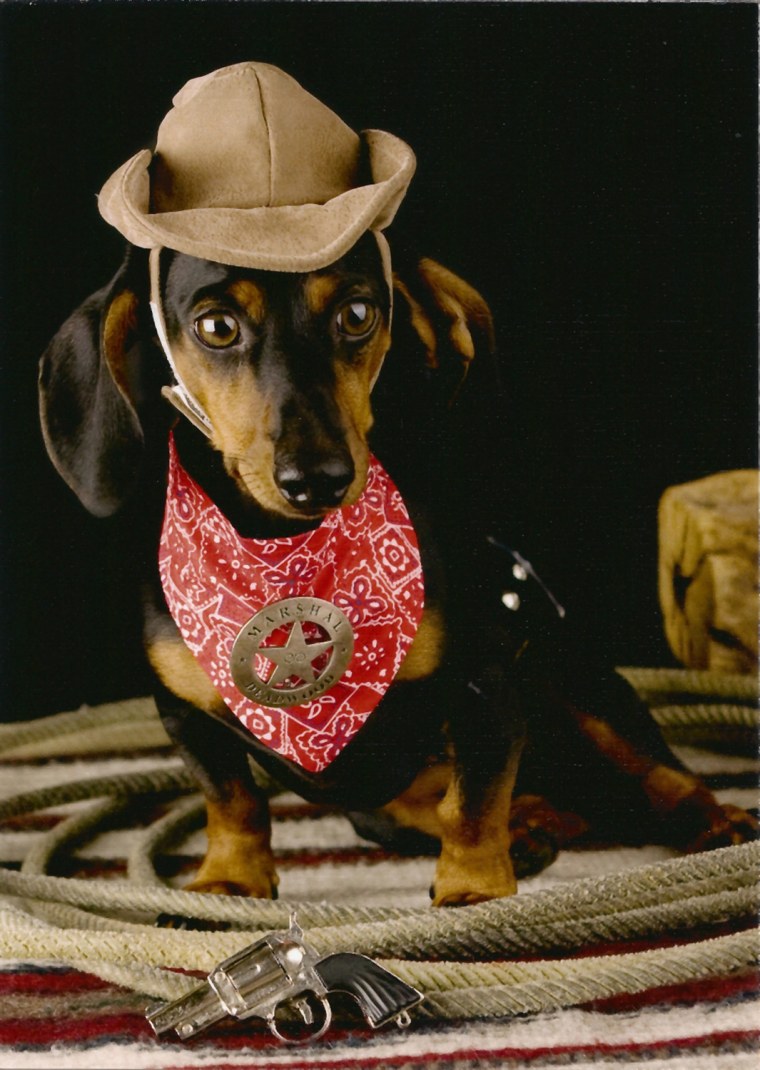 The wackiest pet names for 2014 are out — and they're sure to make you howl with laughter. In this year's contest by Veterinary Pet Insurance, Peanut Wigglebutt was voted the wackiest dog name, while Snuggles Butt Le Lee received the honor of being the craziest cat moniker. 
This is the seventh year the pet insurance company has set out to find the 50 most unusual names given to felines and canines, all with the purpose of celebrating pet owners who snub typical names in favor of more unconventional and unique ones. 
And according to a number of these pet parents, a crazy name is the best way to adequately describe their furry little friend. 

"When I first met Peanut, she was wagging her tail so hard that she fell over," Christine Edwards, Peanut Wigglebutt's owner, told Veterinary Pet Insurance. "She was the last puppy to go as nobody wanted her because she didn't have much dappling and her ears hung to the side. I knew that she was meant for me."
Fourth-place "wiener" Otto Von Longdog, a dachshund, was given his name because it reflected his breed's German heritage. His middle name, Blitzschnell, translates to "lightning fast" in English, and is a befitting name for this energetic pooch.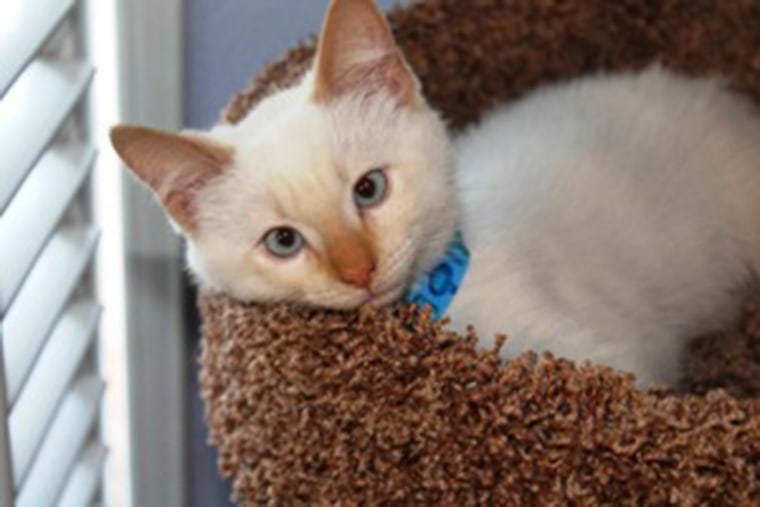 According to his parent Thomas Ranner, "He is constantly on the go and getting in all sorts of mischief, something that you cannot help but laugh at," he told VPI. 
Madison Lee, owner of feline winner Snuggles Butt Le Lee, agrees the name is an indication of who her cat is.
"If he sees my daughter with her backpack, he will literally wrap his paws around her ankle while she drags him all the way to the door," Lee said in an interview with the insurance company. "Satori literally has to peel Snuggles off and promise him she will see him soon."
She also adds that when she and her daughter first rescued him, he was so covered in dirt he earned himself the name "Dirty Butt," — which, coupled with his cuddly clinging habit, eventually evolved into the name he has today. 

Curious about how your pet's name would stack up? Check out the the top 10 wackiest dog and cat names for 2014:
Dogs: 
Cats:

For the full list of winners, visit Veterinary Pet Insurance's site.