This couple just took the destination wedding thing to a whole new (sea) level.
An adventurous bride and groom exchanged vows on the floor of a giant aquarium Sunday surrounded by whale sharks, manta rays and thousands of other marine animals.
Justin and Crystal Reynolds became intrigued by the opportunity to dive with the sea creatures on a visit to the Georgia Aquarium.
RELATED: Bold bridal: Unique wedding gown trends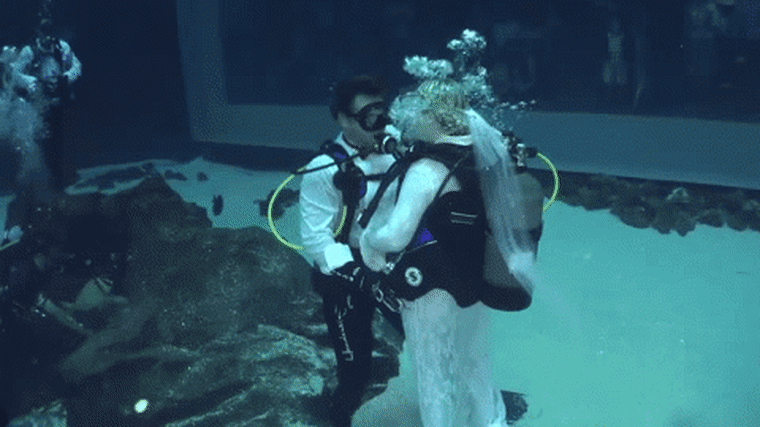 But instead of suiting up and jumping in for an ordinary swim, the avid scuba divers took the experience a step further by saying their "I Do's" beneath the surface of the aquarium's Ocean Voyager exhibit.
The 6.3-million gallon tank is home to four whale sharks, four manta rays and scores of other underwater life, all of which circled the couple during the ceremony.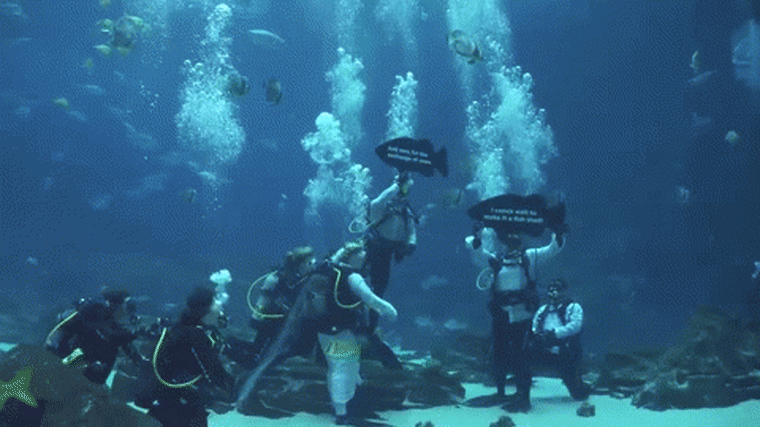 "We never thought we would get married in an aquarium, but it mixes our love for diving and for one another, it's something we love doing together," Crystal said in a statement.
RELATED: 'Just us' wedding trend: Couples ditch the guests
The two also shared their first dance together under the water in front of family, friends and other guests who watched happily from the atrium.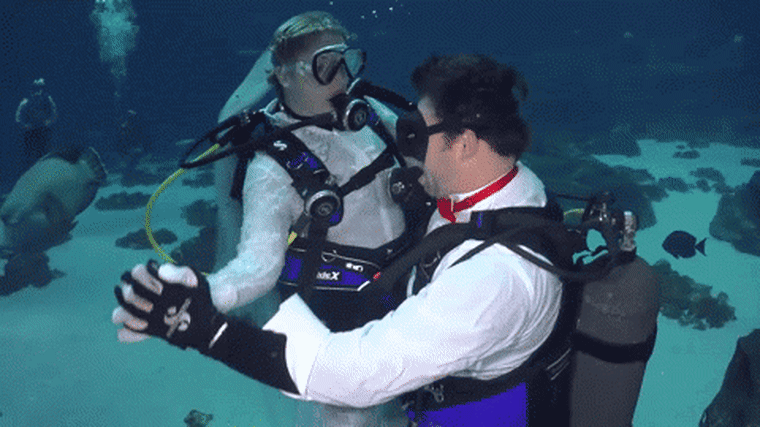 It was the first underwater wedding hosted by the downtown Atlanta aquarium.
Congratulations, Mr. and Mrs. Reynolds. We can't wait to see where your honeymoon takes you!