In the U.S., we use golden retrievers to predict major sporting championships. In the UK, apparently, they use corgis to predict royal baby names!
One of the hottest topics of discussion in Britain these days is what the gender and name of Duchess Kate and Prince William's second baby will be. (April is the expected month.)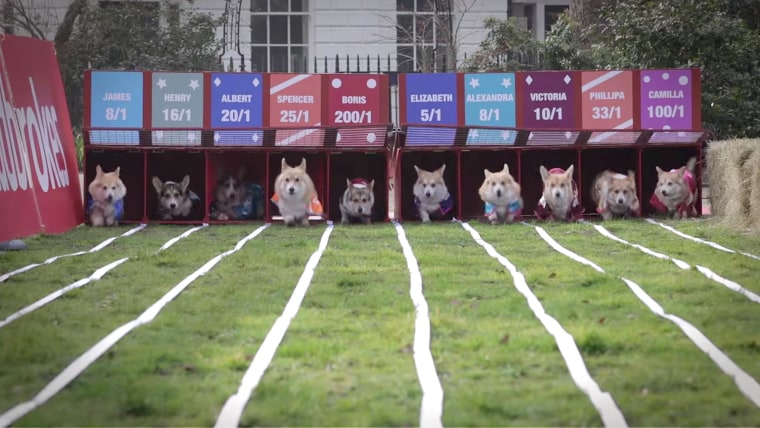 But betting site Ladbrokes wasn't content to wait for nature to take its course. Using a pack of adorably cuddly corgis (the preferred breed at Buckingham Palace), they set up a race between 10 dogs to "choose" the sex and the name for baby-to-be.
So what were the possible names in the race? Alexandra, Camilla, Victoria, Philippa, Elizabeth, Spencer, James (recently used by Ryan Reynolds and Blake Lively, by the way), Boris, Henry and Albert. Elizabeth had the best odds (5/1), with James right behind (8/1), but it was hard not to be delighted by the inclusion of long-shots Boris (the name of the current Mayor of London) and Camilla (the name of William's stepmother).
Of course, none of this matters. All we really want to see are short-legged, bumbly little doggies running around.
Who won? The fleet little Alexandra, though over on Ladbrokes' site, the choice of Elizabeth still tops all the others.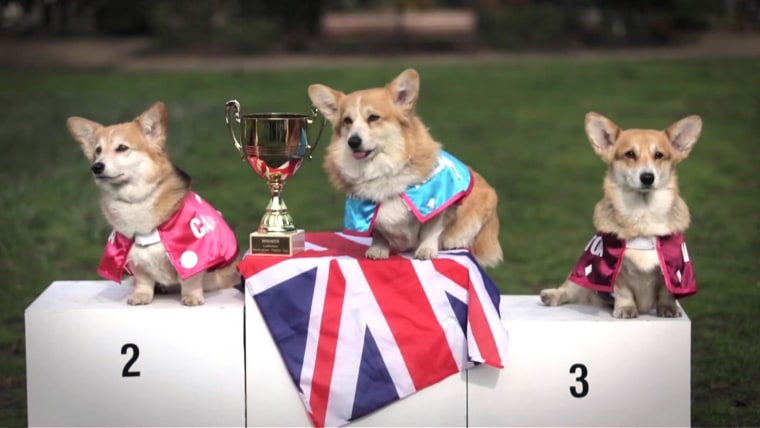 But really, when corgis race, we all win. What can we bet on next?