A dozen therapy dogs arrived in Orlando this week to bring a dose of comfort to the community rocked by the deadliest shooting in U.S. history.
Since Tuesday afternoon, the 12 golden retrievers have met with thousands of those shaken by the tragedy at Pulse nightclub Sunday, including survivors, family members and first responders.
Trinity Lutheran Church in downtown Orlando coordinated with Lutheran Church Charities, a Chicago-based nonprofit, to fly in the animals and 20 handlers from seven different states.
Orlando shooter texted wife during rampage, troubled past now coming to light
Some of the 53 wounded in the shooting visited with the support pups at an intensive care unit on Wednesday.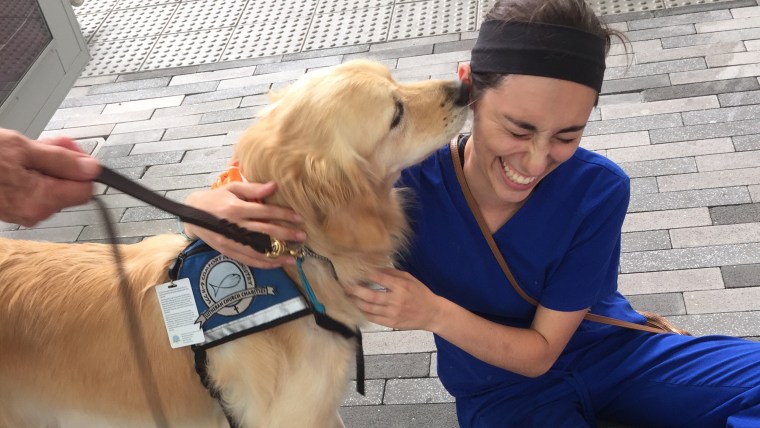 "Even with their hands bandaged and tubes in, they just wanted to pet the dogs," Tim Hetzner, president of Lutheran Church Charities, told TODAY.
RELATED: 'A distraction from reality': Comfort dogs bring peace to Boston victims
"In some cases, they talk directly to the dogs because they're good listeners," he said. "They're confidential, they don't take notes and they're non-judgmental. They just love on you."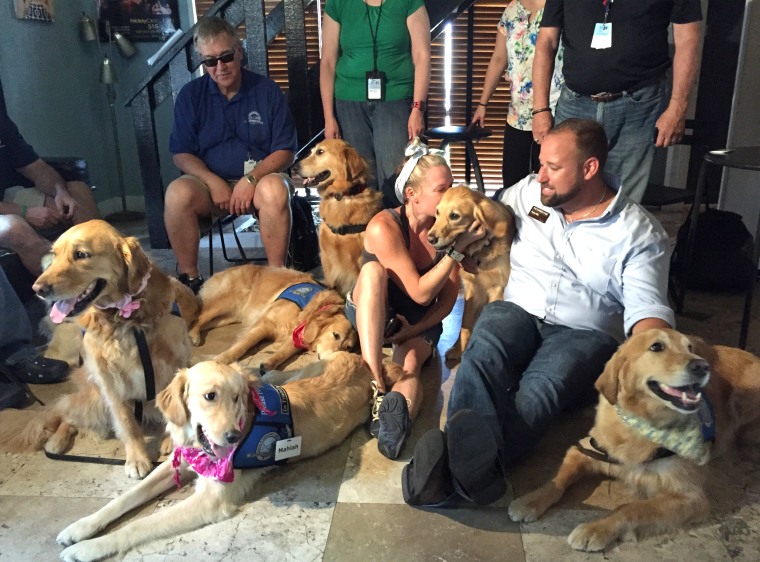 The organization has 120 dogs in 23 states, all of which are trained to support people in crisis.
Early in training, which can begin when the pups are as young as 8 weeks, the dogs go to different events and take field trips that would simulate the unpredictability of helping people in trauma situations.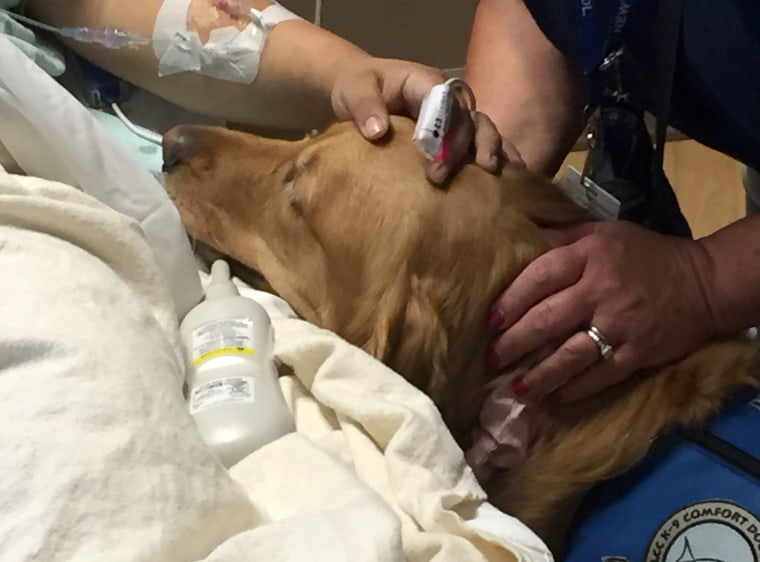 When tragedy strikes, the group moves swiftly.
"We try to have boots and paws on the ground within 24 hours of the invite," Hetzner said.
"We go wherever we're invited and never charge those we serve," he added.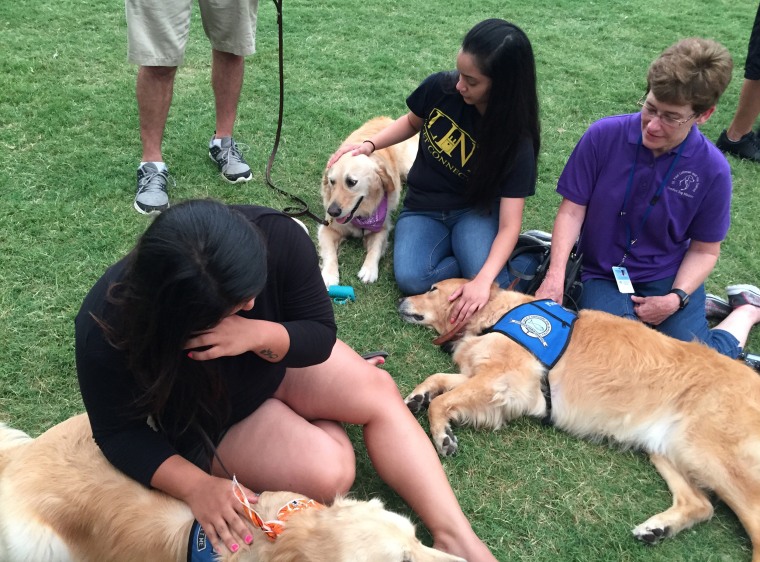 All of the dogs on the Orlando trip are younger than 5.
They came from Illinois, Tennessee, Texas, Iowa, South Carolina, Indiana and Nebraska to support the grieving community.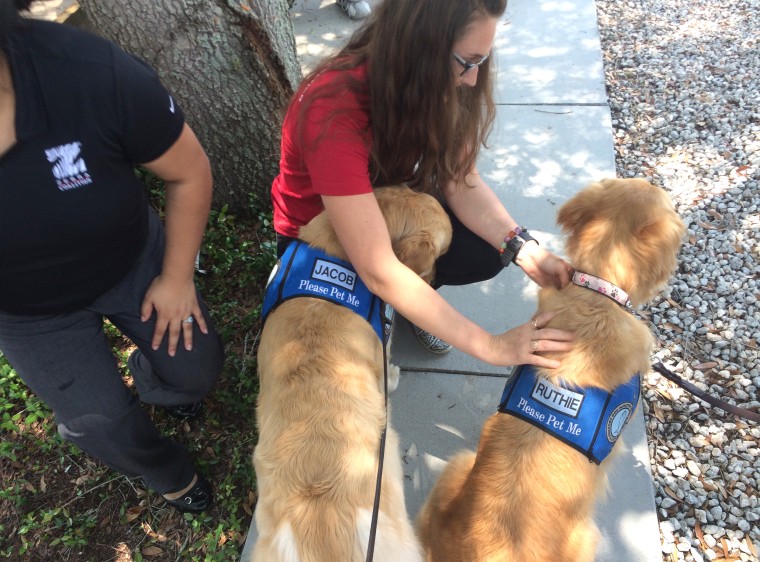 The charity said the dogs will be in Orlando through Sunday, and they would determine at the end of the week whether a new crew will be sent to replace them.