Larry and Cindy Griffith expected an exciting adventure when they booked their 10-day vacation to Alaska. But nothing prepared them for being so up close and personal with a grizzly.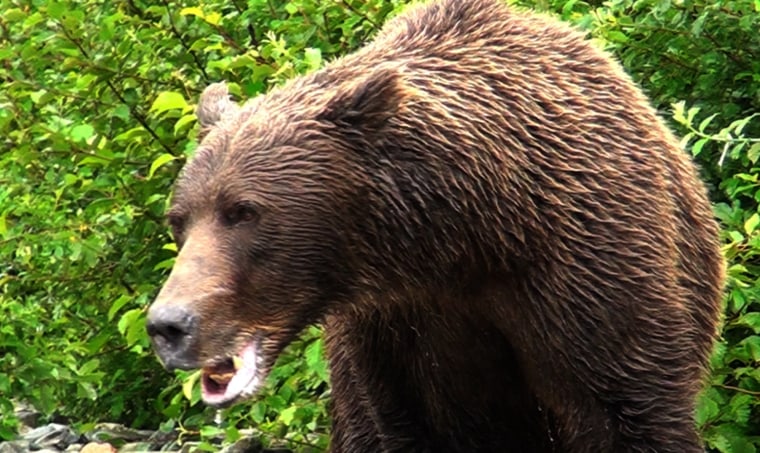 I spoke with Larry, back home in New Mexico, about the trip.  They were on a four-hour photo safari when they saw the bear. Or rather, the bear saw them. "We were paralyzed," he said. "The bear was so close we could hear it breathing. You could even see the fish parts in its mouth."
As Larry was filming, we see the bear wander away, then suddenly turn back and charge the group. The bear wandered right behind his wife, Cindy, who turned away to avoid making eye contact.  Eventually, the grizzly wandered back to the river and into the woods.
Larry says they saw between 30 -40 bears during their safari, but they all thought this one was going to get them.