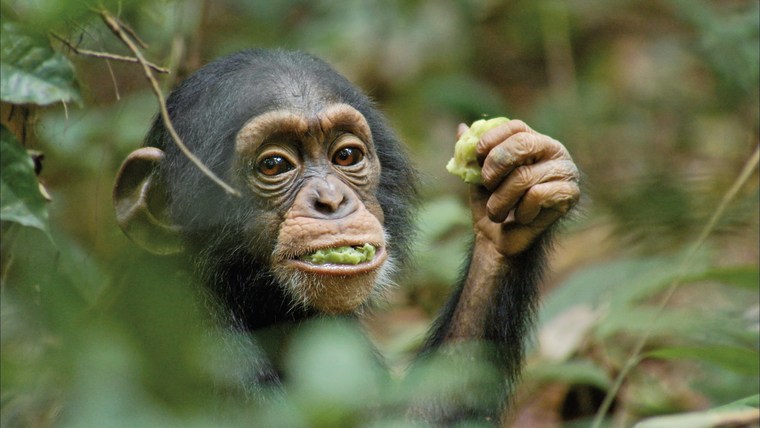 Meet Oscar, a young chimp whose story took filmmakers on an unexpected emotional rollercoaster during the making of the latest Disneynature documentary "Chimpanzee." After a year of being followed and filmed, Oscar suddenly found himself orphaned in the African jungle. Filmmakers thought the movie was finished when something extraordinary happened: Oscar was adopted by an older alpha male named Freddy.
This act of kindness and the love these chimpanzees showed for one another became the new story of the film, and showcases one of the many ways these mammals live up to being our closest relatives in the animal kingdom. Bill Wallauer, who has spent the last 20 years working with chimpanzees, hopes the film will show audiences how similar we really are.
"You don't have to be a primatologist to understand them. We can empathize with them on many levels. When there's joy [between the chimps] we can feel that. When they're sad, we can empathize…it tears at our heartstrings and grabs the emotions of an audience," Wallauer, research videographer and filmmaker for the Jane Goodall Institute, told TODAY.com.
Wallauer worked on "Chimpanzee" as a principal photographer. He's been called 'more chimp than person' by Jane Goodall herself and, as a result, he has a deep understanding of the plight of chimpanzees. Wallauer understands that these animals are thousands of miles away for most people that will see this movie and since they are out of sight they are often out of mind. He hopes this film will raise awareness to the plight of chimpanzees and how their habitats are disappearing.
"There is talk that chimpanzees may be gone in my lifetime if we don't get involved and change behaviors and support conservation organizations. It's the whole circle of what I do. My love for chimps leads to film making [and] telling their story to encourage people getting involved and excited and involved in conservation for chimps."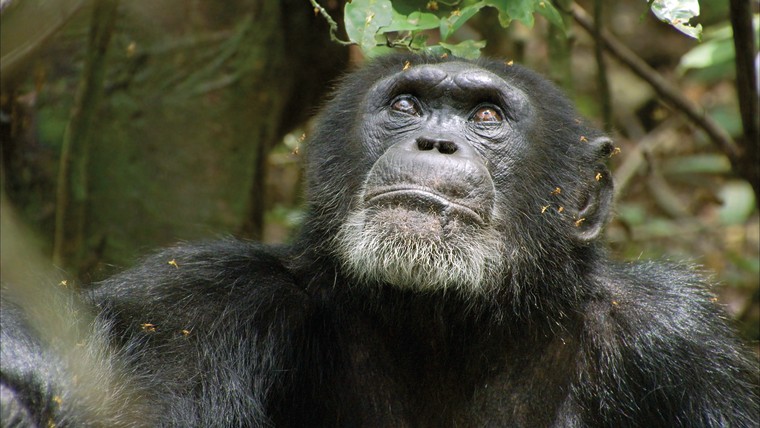 A portion of ticket sales from April 20 to 26 will go to the Jane Goodall Institute to support protecting chimpanzees and their habitats. This is nothing new for Disneynature, who has donated portions of sales for its previous documentaries including "African Cats" and "Earth" to similar conservation efforts.
"Conservation has always been an important part of who we are as a company, going back 60 years beginning with Walt [Disney] himself," Beth Stevens, Disney's senior vice president for environmental affiars told TODAY.com. "We have carried on that legacy and today continue to be very committed to protecting the planet and nature and to helping kids learn more about our world."
Disney has donated more than 20 million dollars to support conservation projects around the world. Stevens hopes that this rare glimpse of chimps in the wild will inspire viewers.
"I think we all hope after being immersed [in the chimps' world] these viewers walk away with a heightened sense of caring for the natural world and inspired about nature and protecting the earth."
Wallauer passionately agrees and emphasizes that people need to take notice soon or not only chimps will disappear from the world. The forests being threatened contain other important flora and fauna, including plants we use for medicine. Wallauer may be slightly biased, of course. After spending 10 years in closer proximity to chimps than people, his love of for these animals shines through more than anything else.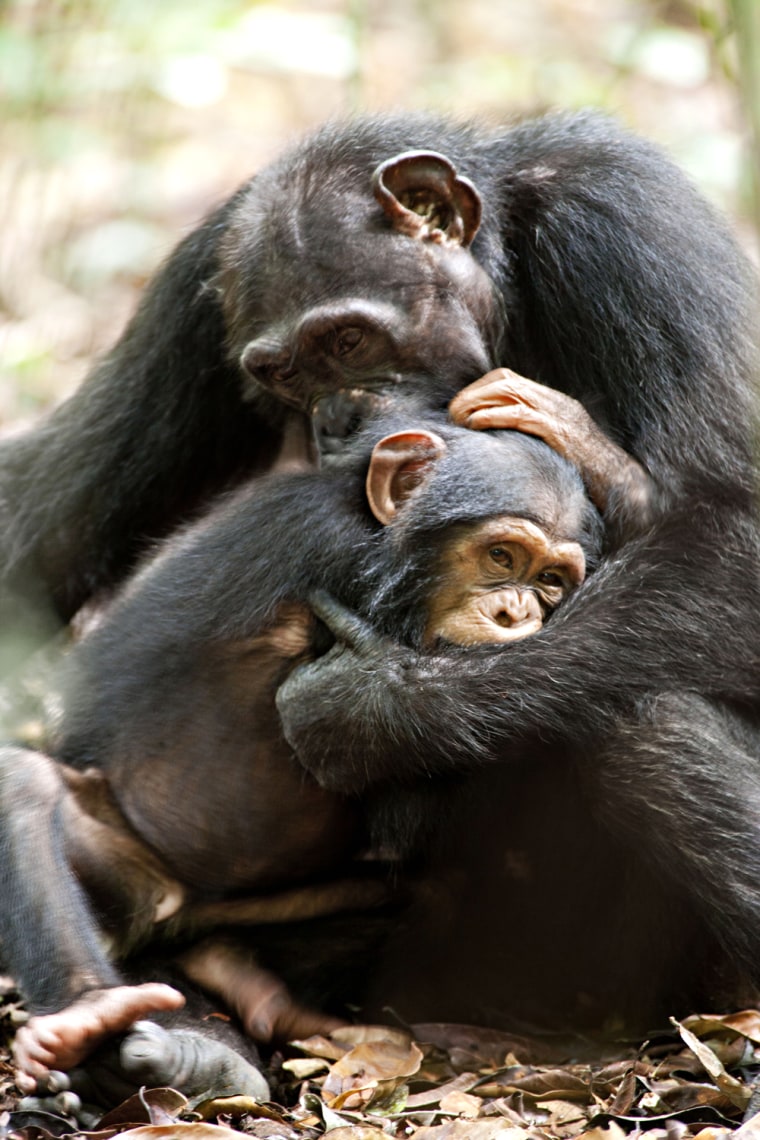 "Our closest relatives share so many traits [with us]. I've never seen an emotion in my life that hadn't been emulated in chimps over my 20 years," Wallauer said. "It's an absolutely extraordinary connection to another species…think of how tragic it is that we are in jeopardy of losing that cousin of ours. To me, that would be a tragedy."
Learn more about the Jane Goodall Institute's conservation efforts here. Find out more about Disneynature on their website. "Chimpanzee" opens in theaters this Friday, April 20.
More:
Lisa Granshaw writes and produces for TODAY.com. She hopes Earth Day and this film inspire people to be more aware of the natural world and the beauty that we are all in danger of losing.