When Sarah Massey found out she had to say goodbye to her best friend of over 12 years, her dog Mollie, she decided to get her favorite meal: Chick-fil-A nuggets.
What she didn't expect was to be shown so much love from the fast-food chain.
On Jan. 26, Massey posted a video of herself in tears "trying to give" Mollie "the best last day possible." In the Instagram clip, she shared how went to Chick-fil-A to get her 14-year-old dog some nuggets "because they're her favorite and it's the only thing that she'll actually eat right now."
Massey ordered 30 chicken nuggets with no sauce and explained to the person ringing her up that they were for her dog. When she got to the window to pay, they said they "took care of it" and didn't charge her.
Massey thanked Chick-fil-A and tagged them in her video, which concluded with her feeding Mollie the nuggets.
"She wasn't eating anything that week. So we were trying everything and happened to get her to eat a Chick-fil-A nugget and she just kept eating them," Massey tells TODAY.com on March 3 over the phone.
Mollie was put down the following day, on Jan. 27, and days later, Massey received a message from Chick-fil-A to keep an eye out on both her inbox and mailbox.
Weeks had gone by when Massey received a package from Chick-fil-A that would bring her to tears: a personalized painting of Mollie.
"It showed up one day after work and I thought maybe we just got a little Chick-fil-A cow and some gift cards or something. But I opened their letter and just instantly started crying, saying that there was a painting of my dog in this box," she says, sharing that she also got a T-shirt, socks, a gift card and a little cow.
"I don't even have words for it, just the absolute kindness and thoughtfulness for somebody to do something like that for a person they don't even know."
Massey posted a video of herself showing off the gift that she received, including the note Chick-fil-A sent her.
"We're so sorry for your loss, and we are honored to have been a part of Mollie's life. We hope this painting of her brings you comfort," reads the note before it was signed, "Your friends at Chick-fil-A."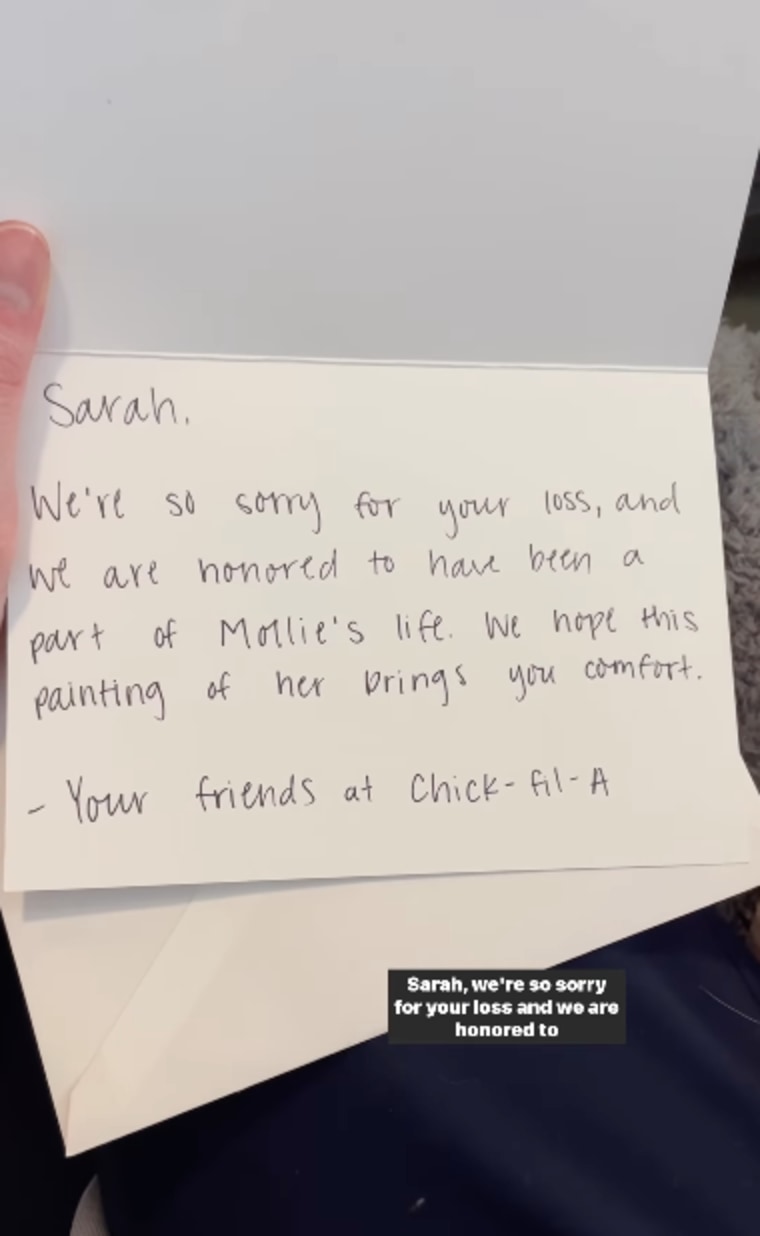 "It's my girl," Massey says in the video, showing off the painting. "They painted my girl for me."
Massey was a freshman in college when she adopted Mollie over Halloween weekend in 2010. Mollie, a blue heeler greyhound mix, was about 1 1/2-year-old when she found her forever home.
"I was 18 when I adopted her and now I'm 31, she was my entire adult life so it's kind of weird to go on without her," Massey says.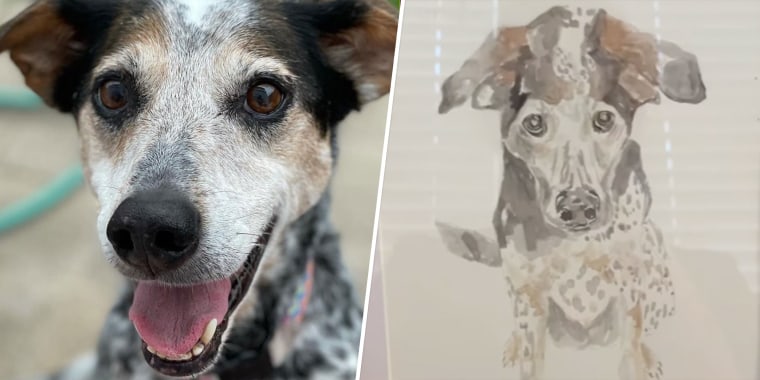 "She was super super fast, and she just loved to snuggle," Massey said.
Massey and her husband also have two other pets, a Labrador mix named Brooklyn and an orange tabby cat Mookie. To remember Mollie, they will create an area in their living room where they will place her ashes, paw print and the Chick-fil-A drawing where they will "see her all the time."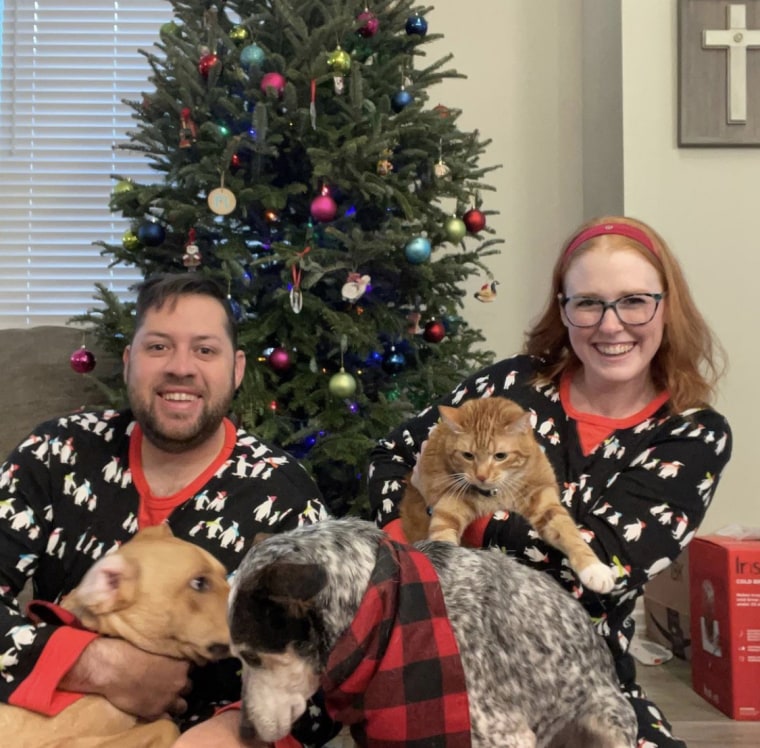 The drawing will hold a special place in Massey's heart, she says.
"I don't know how to explain it but it was sad but it was happy at the same time," she says. "I never expected anything like this."