TODAY asked me if I liked to play ball, and I confirmed that I do with my best wags. You know I'm all about that base!
I can't wait to tell you what happened next: They sent me on a field trip to not one, not two… but THREE baseball stadiums. I'm not a mathematician, but I do know this: Getting three treats is always better than one treat! I must have been a very good boy.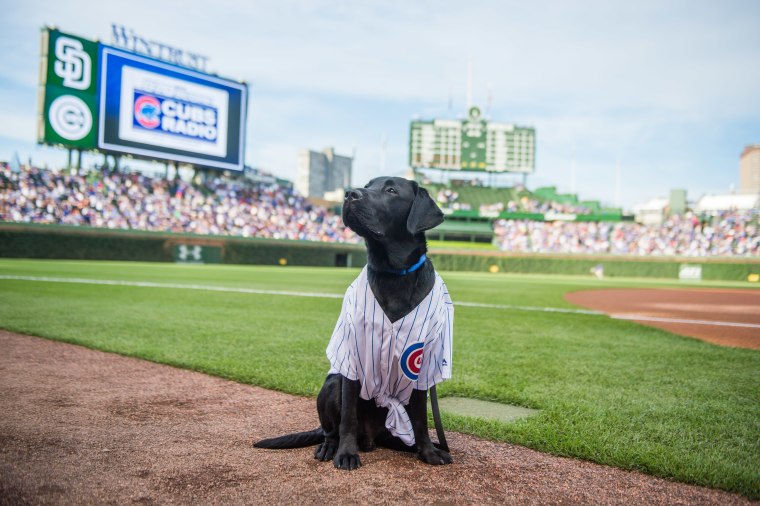 On this trip, I met the Mets, got wiggly at Wrigley and attended Citizens Bark Park (or was it Citizens Bank Park)?
I was a little worried about knowing whom to cheer for, but my trainer made it really simple: She said to just root, root, root for the home team! And that's what I did!
I was so honored to have a few special missions.
At Citi Field in New York, I delivered the game ball and presented a challenge coin to the veteran of the game, Staff Sgt. Tom Harrington, who has a service dog from America's VetDogs.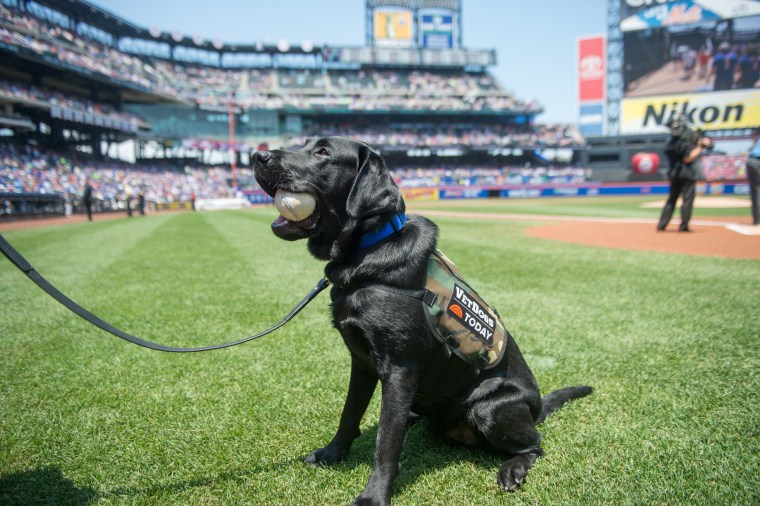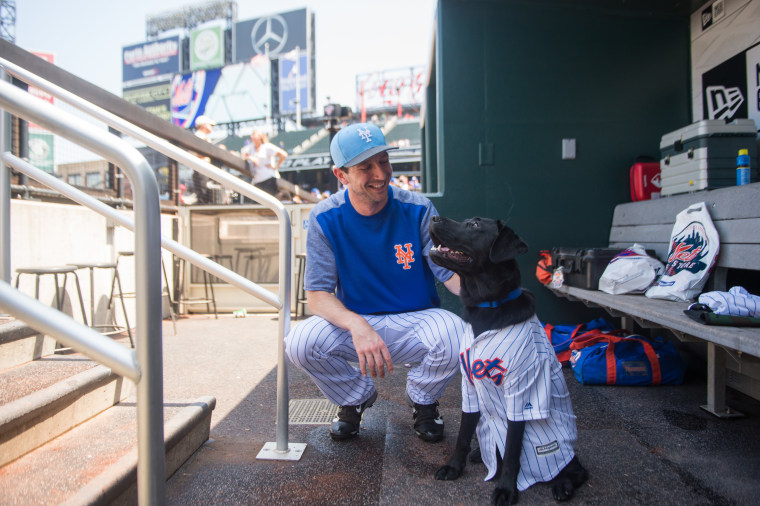 It made me feel so proud to stand next to a working service dog and know that someday soon I'm going to be helping others, just like him.
When I visited the Chicago Cubs, I got to help honor U.S. Army Air Corps veteran Max Burton. They showed a special video on the scoreboard about my routine with TODAY and everything I'm learning how to do. I really felt like a hot dog!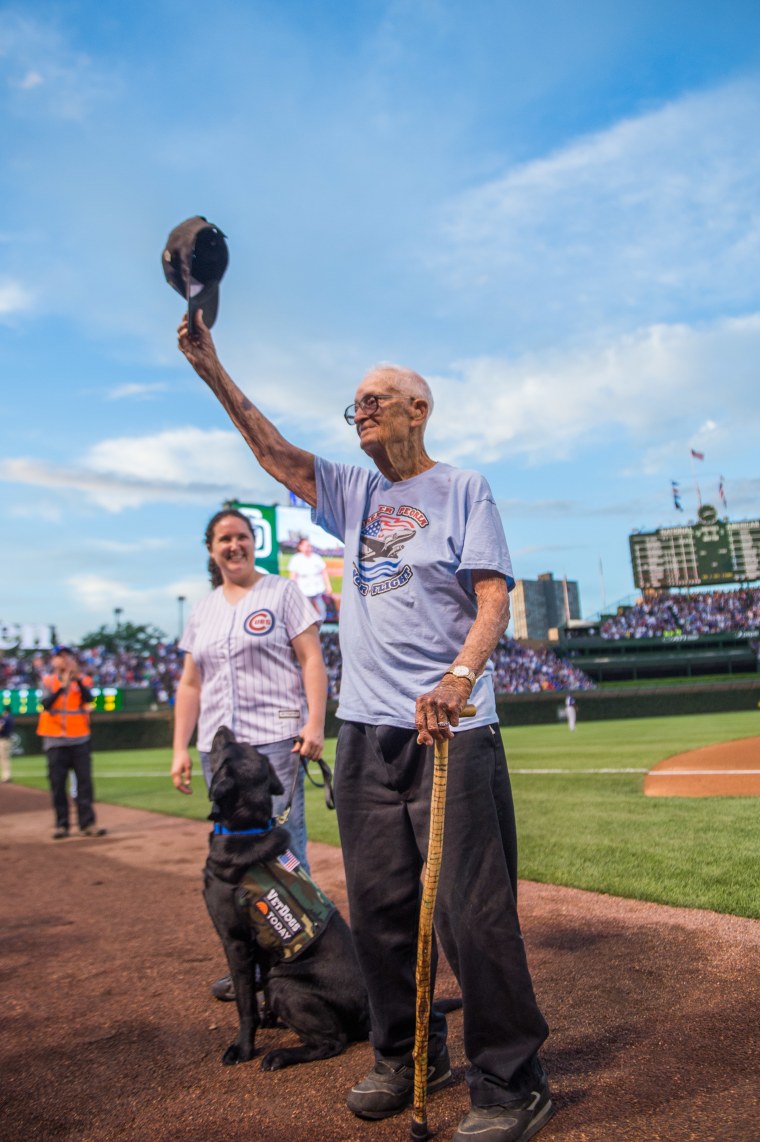 In Philly, I greeted fans entering the stadium, and delivered the ball to Sgt. Harry Kaplan. It was a thrill to stand on the field with the team for the national anthem!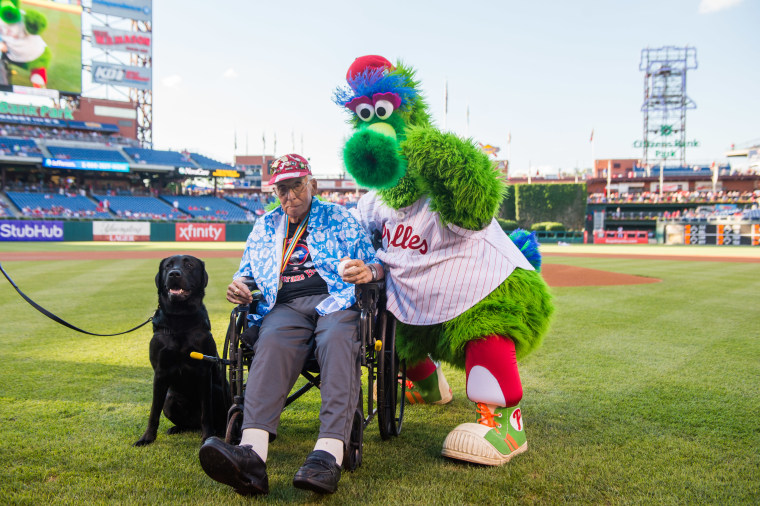 Just when I thought I was batting 1,000, the trip got better. I was lucky enough to visit two veterans' facilities, where I got to demonstrate my skills and greet some of the greatest people on earth. Seeing them smile was the best treat I have ever gotten.
Would you believe that one of the veterans I met was Capt. Jim Lovell, commander of Apollo 13? I was really over the moon about that. I want to say a special thank you to the Lovell Federal Health Care Center and the Delaware Valley Veterans Home for inviting me and sharing two of my greatest days.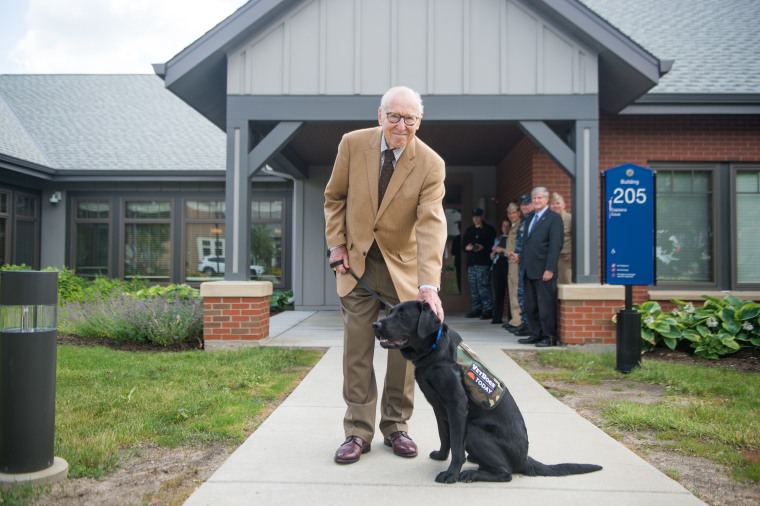 I can't wait to step up to the plate as a service dog for a veteran who has served this wonderful country that I call home!