Prepare for cuteness overload, because the new TODAY puppy, Sunny, has met our former pup Charlie for the first time!
Since being introduced as TODAY's third puppy with a purpose on Monday, Sunny has been adjusting to life in Studio 1A — and he undoubtedly had lots of questions for Charlie.
Sunny is training to be a guide dog with the help of the Guide Dog Foundation, a sister organization of America's VetDogs. Sunny is working with the same instructor who trained Charlie: Olivia Poff.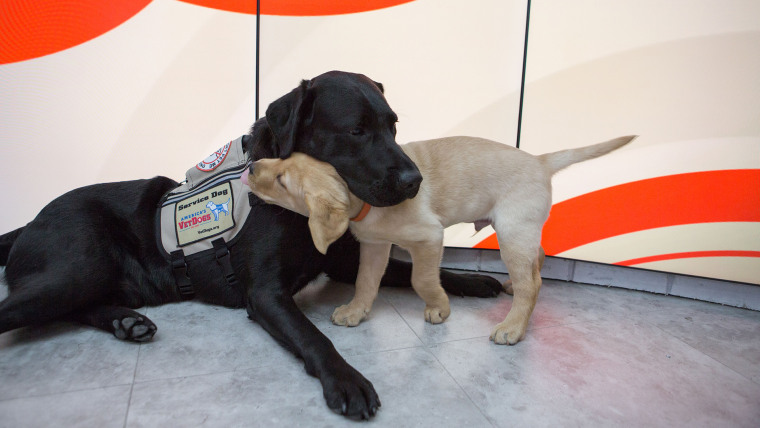 Poff trained Charlie to serve U.S. Air Force veteran Stacy Pearsall, and now she's preparing Sunny to serve a visually impaired teen.
"Olivia did a fantastic job with Charlie, so Sunny is in good hands," Pearsall said on the show Wednesday. "We are really looking forward to seeing him grow and mature and become a service dog, too."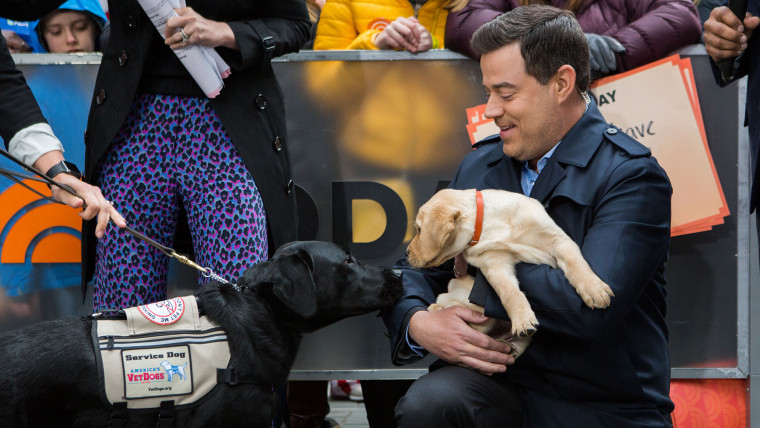 Pearsall said she "can't imagine life without" Charlie, and we're sure that a special person will be saying the same about Sunny once he completes his training.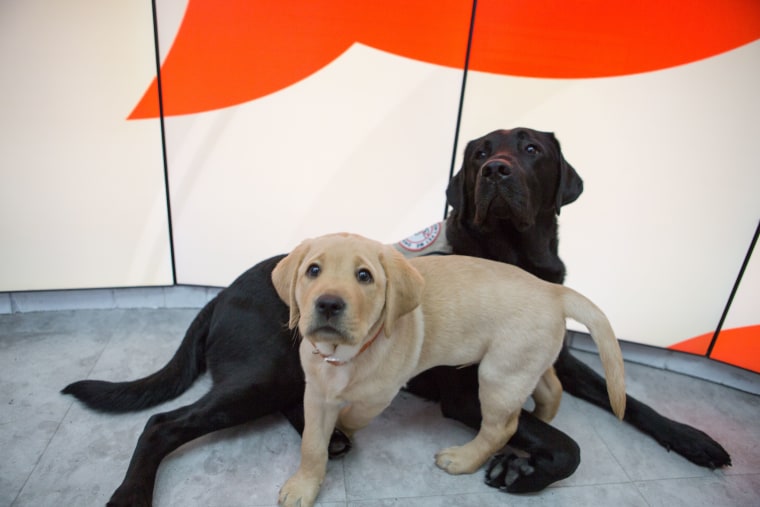 Since Sunny's siblings have gone off to NBC stations in Los Angeles, Boston, Atlanta and Baltimore, he must have been so happy to have Charlie around to lend a comforting paw.
The two are clearly hitting it off! They've chased, tumbled and pawed their way into a friendship that will last a lifetime.
You can stay up to date on Sunny and all of his siblings, also known as the #TODAYPuppySquad, by signing up for updates here.