HAY! It's your pal, Charlie. Here's what I am learning about the TODAY Show... when they send you on a field trip, ANYTHING's pawssible! My most recent trip was to a farm full of animals, fruits and veggies.
From the moment I arrived, I was excited from my head down tomatoes!
Here are some of the new animal friends I made at Alstede Farms...
First, little animals like chickens and ducks!
I heard them say "cluck, cluck." For a second I thought they were saying one of my nicknames: "Chuck! Chuck!" That really quacked me up… *ba dum tiss*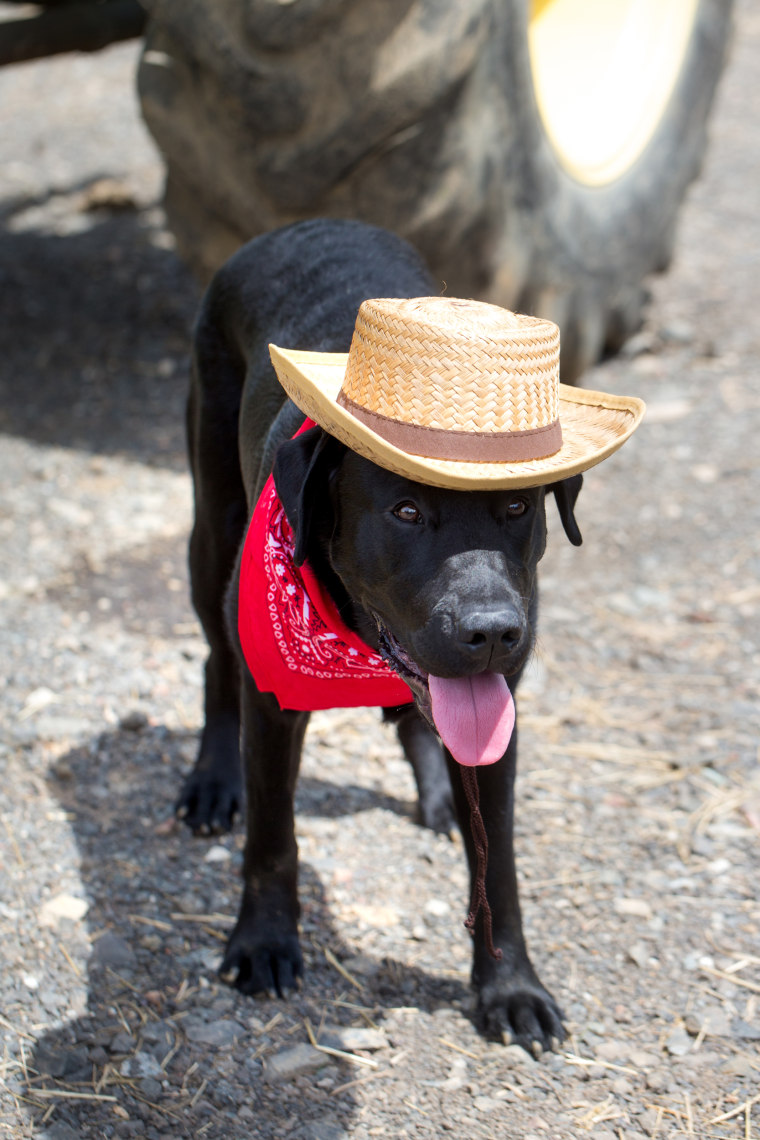 Medium animals like donkeys and goats! I've heard people say that I'm the G.O.A.T. (greatest of all time). But I'm told that's a little different…
Related: Here's how you can support Charlie during National Military Appreciation Month
Speaking of different, farm living is definitely not something that I'm used to! Thankfully, trips like these help make me feel more comfortable in new environments. That's an important skill for an aspiring service dog like myself!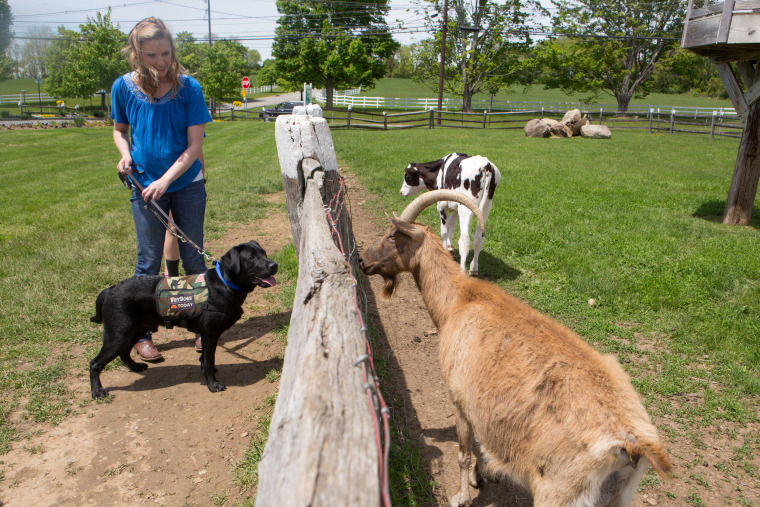 Some veterans live in urban areas, and others in the country — so this will prepare me for either circumstance.
Mom said she was so proud of how well I stayed focused during the trip despite the amount of distractions!
I also met some calves that were just my age! They might be bigger than me, but I think I know moooore words than they do.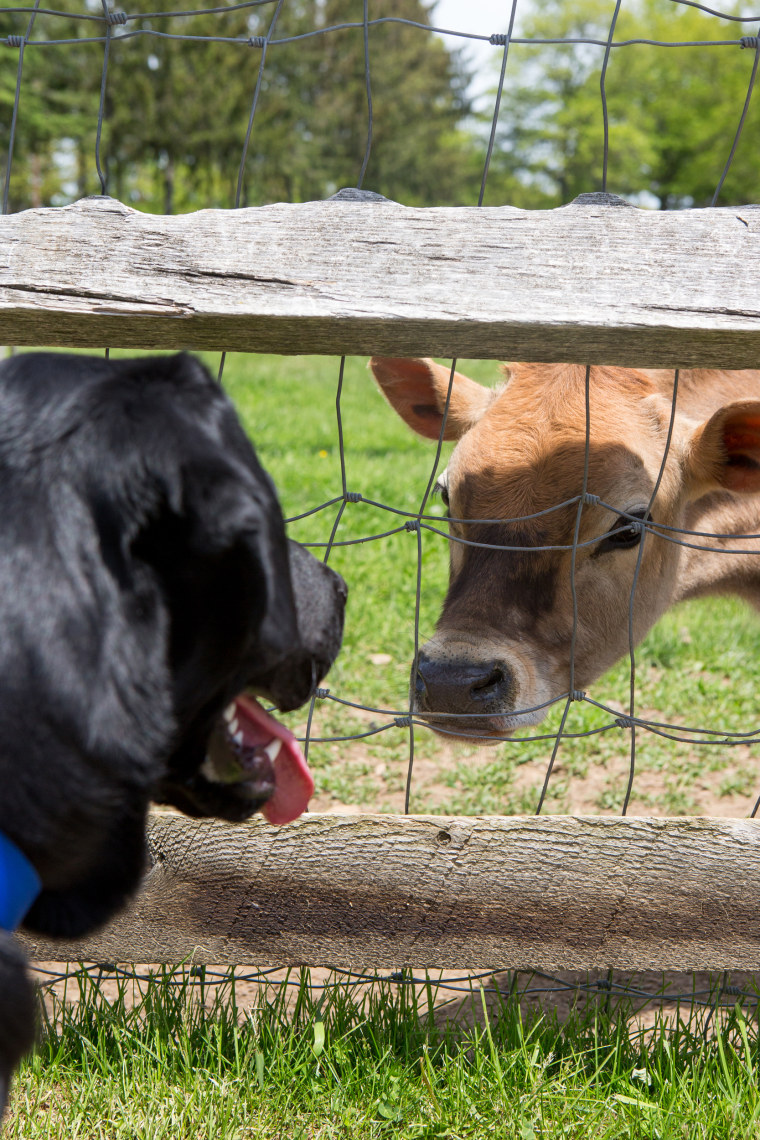 Next, I was introduced to a donkey and lots of horses.
I think life is great, so I had to ask them, "Why the long face?!"
But it turns out, they weren't sad at all! We had a great time just horsing around.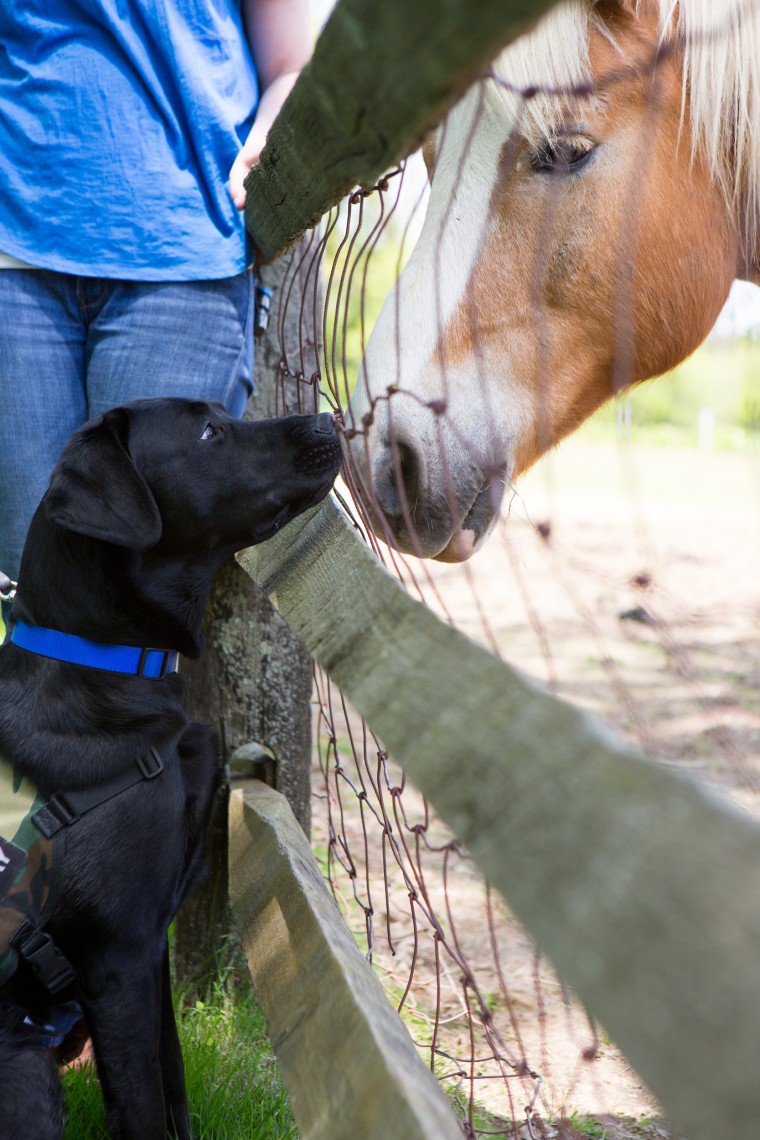 Now this part is a little tricky: In order to get from one side of the farm to another, we rode on something called a "Gator" but that's not actually an animal.
Related: TODAY's puppy with a purpose reunites with family after 7 months of training
I loved having the wind in my ears and taking in all the smells that are so different from the city!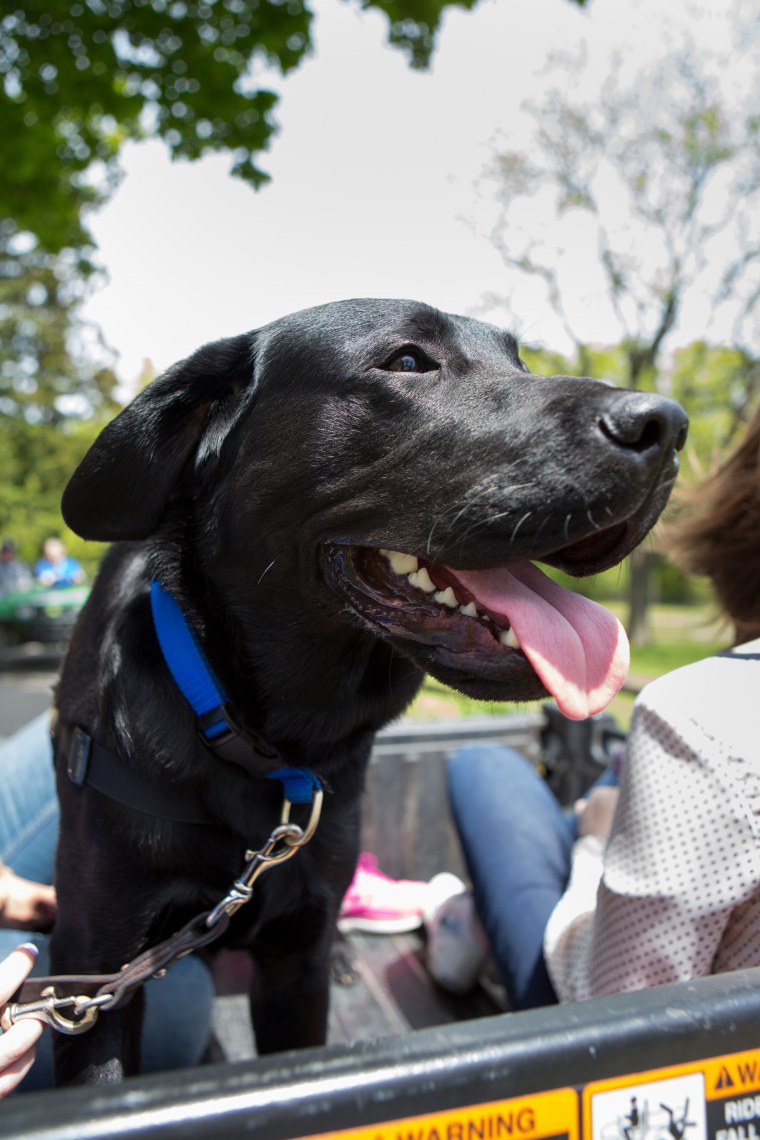 As you know, I'm training to be a service dog through America's VetDogs. Sometimes people think that service dogs don't get to have fun, but I hope you can see in my pictures that we absolutely do get time to run, play, and act silly.
But allow me to let you in on a little secret: Even when I'm working, I'm having so much fun!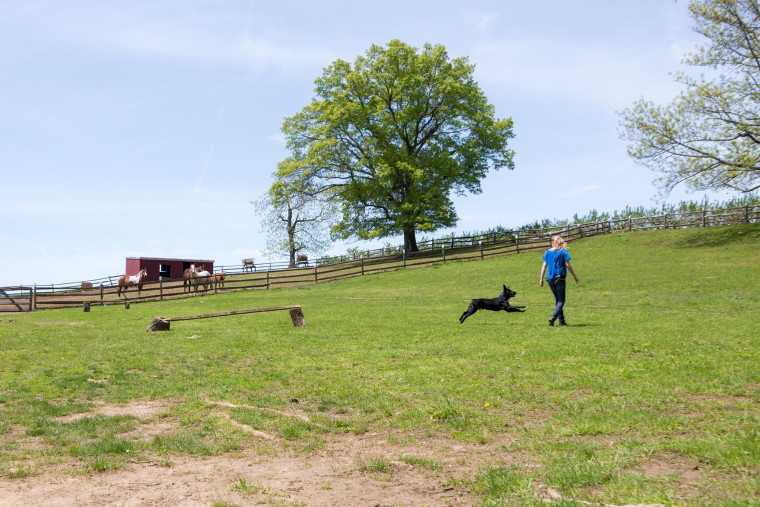 Signing off for now, but if you enjoyed this post lettuce know! *wink*
Love,
Charlie
This month we're supporting our partner, America's VetDogs, in their mission to raise money to send 10 future service dogs to school. You, too, can help support Operation VetDogs!