The American Kennel Club has confirmed what fans of TODAY's puppy with a purpose, Charlie, already know.
Labradors are the best!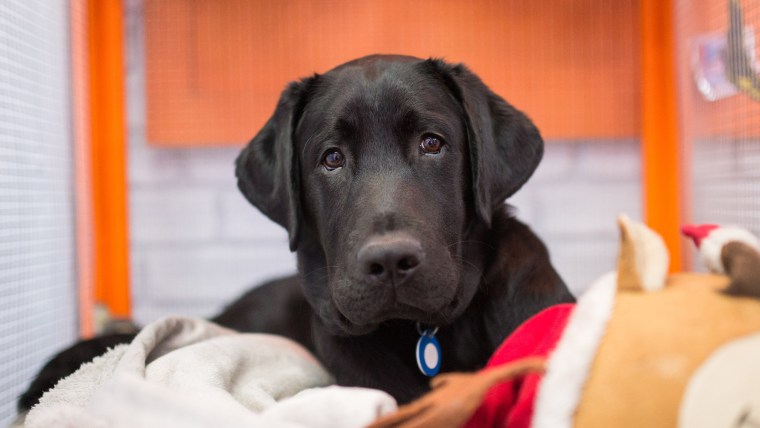 For the 26th straight year, the nation's largest purebred dog registry has ranked Labradors as the most popular breed in the country.
RELATED: He's here! Meet TODAY's new puppy with a purpose
"The Labrador Retriever has a strong hold on the top spot, and doesn't show signs of giving it up anytime soon," AKC Vice President Gina DiNardo said in a news release. "The Lab is such a versatile dog that it's no wonder it makes a great companion for a variety of lifestyles."
The AKC cited the Labrador's aptitude for dog sports, trustworthiness as a K-9 partner and its intelligence as key factors in its long reign at the top.
Those smarts are helping Charlie in his training by the organization America's VetDogs to become a service dog, where he will help support military veterans and first responders.
RELATED: Watch TODAY puppy Charlie show how he'd get help in an emergency
Plus, anyone who knows Charlie and former TODAY puppy, Wrangler, also knows how darn cute they are and how much they love to play!
Labradors once again beat out German shepherds in the AKC rankings, which were rounded out by golden retrievers, bulldogs and beagles for the top five slots. The Rottweiler also jumped into the top 10 at No. 8 for its highest ranking since 1997.
Follow TODAY.com writer Scott Stump on Twitter.