Want a bigger serving of TODAY's newest (and furriest) family member? Then watch our livestream below!
Each week we're celebrating #WranglerWednesday with a live stream of TODAY's Puppy with a Purpose.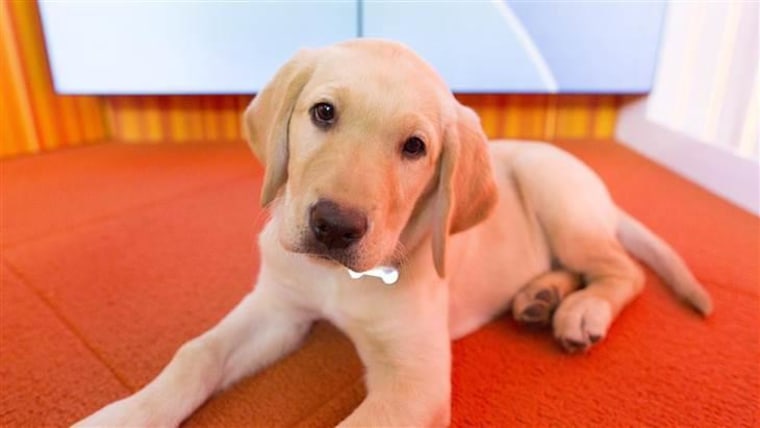 Fans can't get enough Wrangler! The little guy has wrangled more than 110,000 followers on Twitter and Instagram since joining the TODAY family, and is making friends with some pretty big names.
This article was originally published Feb. 18, 2015 at 2:42 p.m. ET.