Sure, Monday is the last day of summer, but more importantly, it's National Elephant Appreciation Day.
To celebrate this very important holiday, which was started in 1966 by pachyderm fan Wayne Hepburn, we have gathered some of the cutest elephant photos and videos we can find to help you appreciate the grand adorableness found in these gentle giants.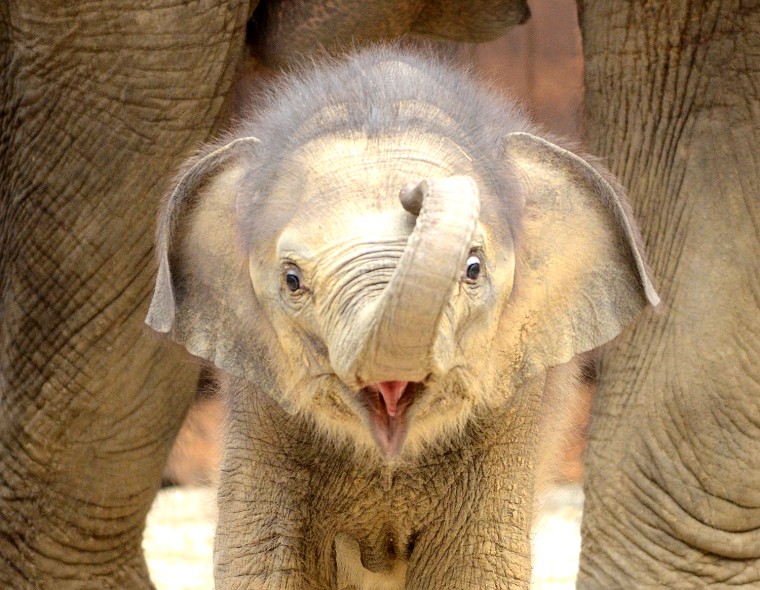 Someone better let Team USA goalie Tim Howard know there's a soccer player in England he better keep his eye on. Donna, a 2-year-old elephant at England's Whipsnade Zoo, is seen here showing zookeeper Elizabeth Fellow who's boss on the field.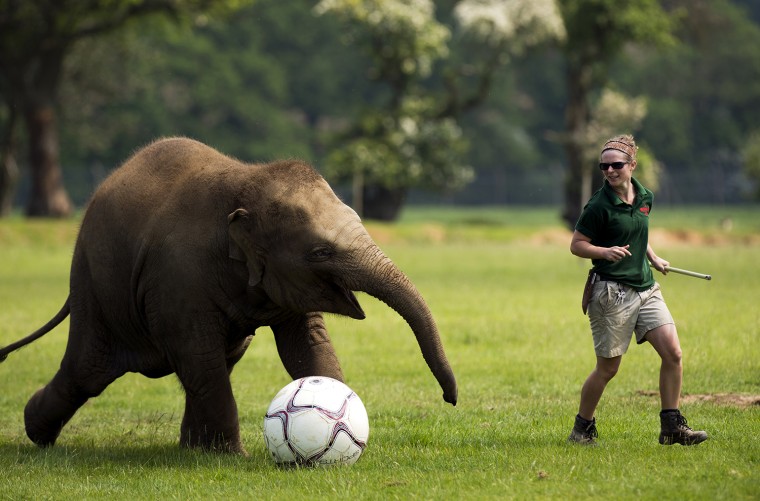 This baby elephant looks to be having some fun pinning down its pachyderm pal while playing outdoors.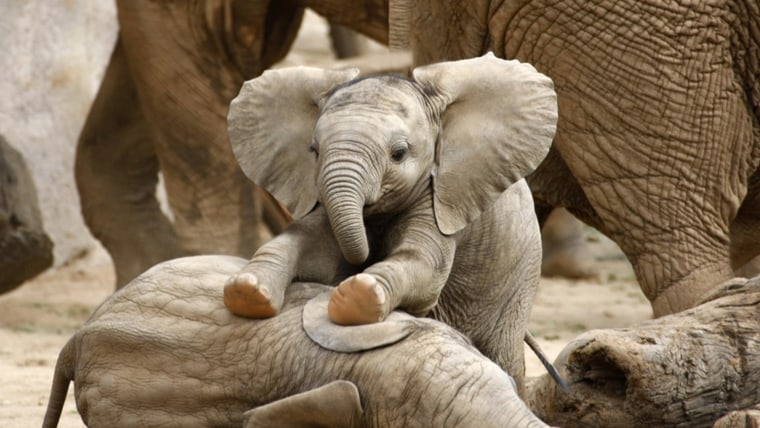 It takes a while to get used to that trunk! Watch one young elephant do its best to figure out what that extra-long snout is all about.
Some of the best art comes from the most unusual places, which is certainly the case for 13-year-old Karishma, who cleverly used her trunk to hold a brush and paint on a canvas at the Whipsnade Zoo in England.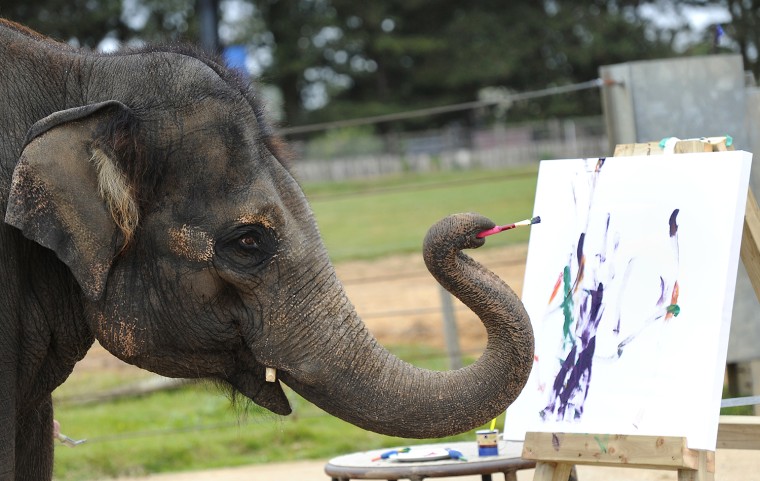 This 6-day-old Asian elephant looks to be staying close to its mom's side ... or belly, rather ... while roaming the grounds at England's Whipsnade Zoo.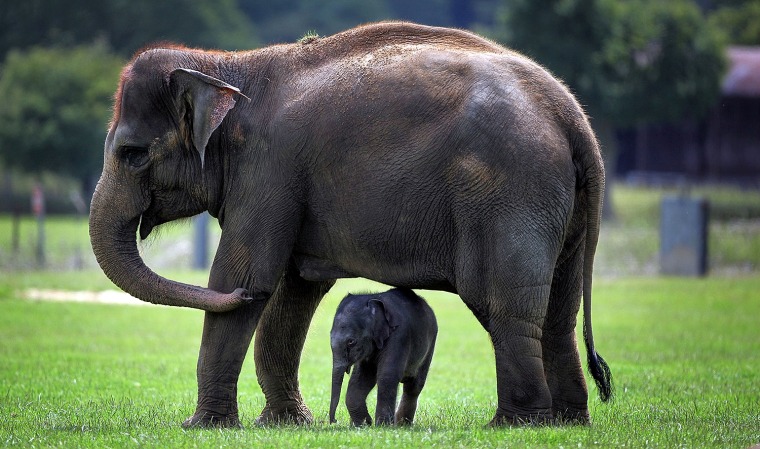 Ever feel like you're carrying an elephant on your back? Well one mom knows what that feels like after her baby elephant rolled over her back. It does not look like mom was a fan. 
The only thing cuter than one elephant is a pair of them, like this duo playing near Pinnawela Elephant Orphanage in Sri Lanka.