It's shaping up to be a good time for Team Cat. Just days ago, one brave kitty was honored with the National Hero Dog award. And now there's another fearless feline making headlines.
In a video that's gone viral with over 700,000 views on YouTube so far, a 2-year-old tabby comes face-to-face — well, face-to-glass-door-to-face — with a black bear who's wandered onto her porch.
While the video is just 14 seconds long, that's all the time Nani needed to charge the door and send the bear running in the other direction.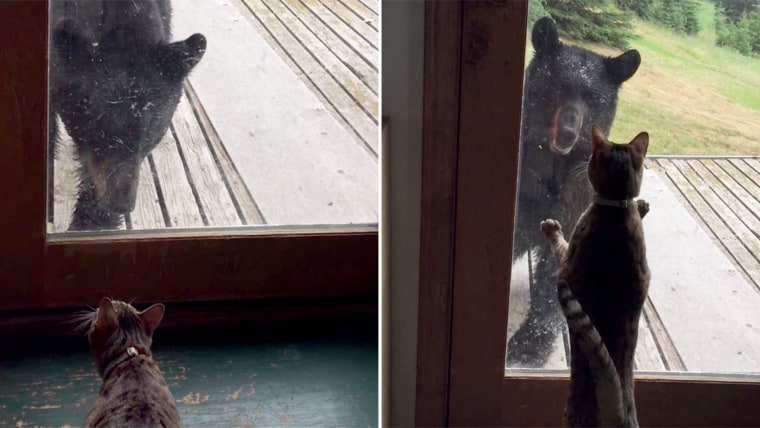 According to Nani's owner, she's not usually the heroic type.
"She's really such a fraidy-cat most of the time," Darlis Elliot told KTUU. "I don't know what got into her."
Courage, that's what!
MORE: Good kitty: These 6 'hero cats' saved the humans they loved
It's not the first time a house cat has sent a strong message to an unwelcome bear. Back in 2006, another tabby took on a black bear and a photo from the confrontation says it all: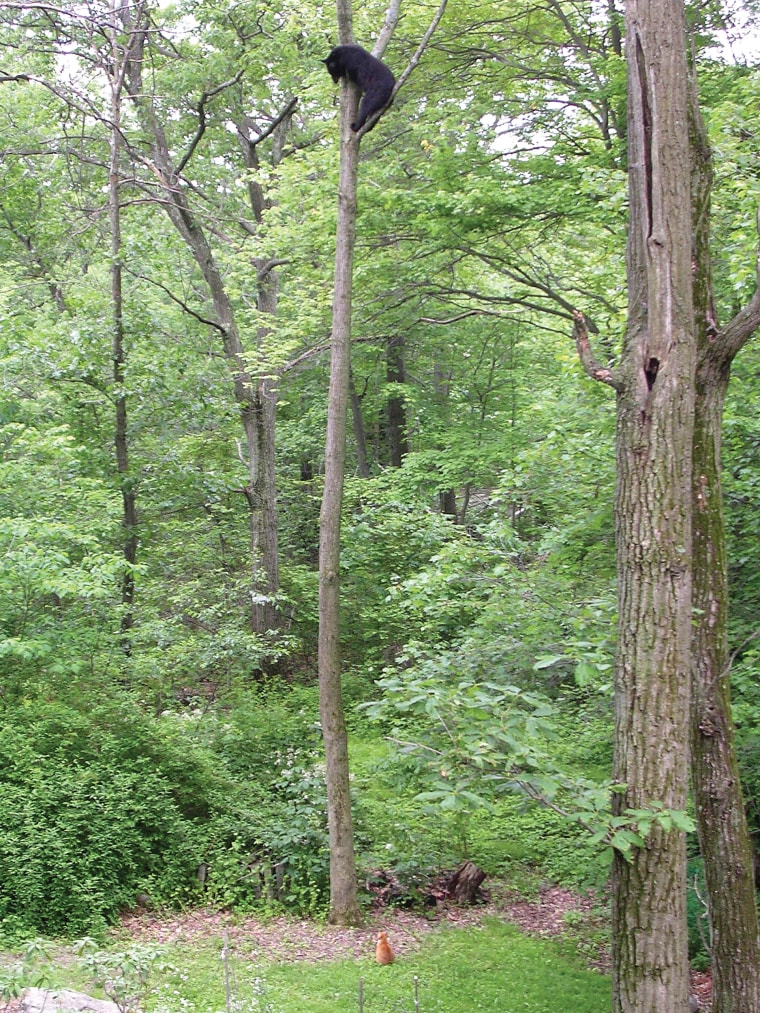 Cats: 2. Bears: 0.
Follow Ree Hines on Google+.