Sam the cat is raising some eyebrows, including his own.
Amanda Collado, of New York City, adopted Sam in 2012 when she and some friends noticed the white cat had unique black markings on his forehead that resembled concerned eyebrows. Shortly after, Collado decided to start an Instagram page for Sam. Eat your heart out, Grumpy Cat.
Sam's account has racked up more than 154,000 followers, and Sam's fans have said his eyebrows have left him with a host of celebrity look-alikes, including Martin Scorsese, Groucho Marx and Colin Ferrell. We can see the resemblance.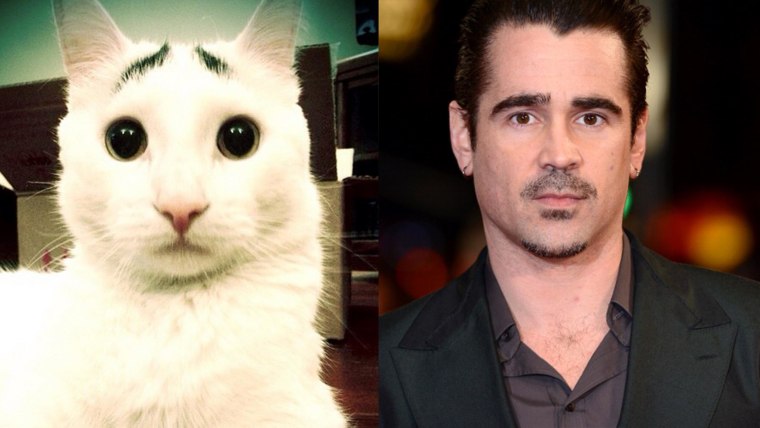 For more than two years, Collado has been sharing fun pictures of Sam dressing up, hiding in boxes and lounging around, all while sporting his trademark "surprised" look.
Follow Sam at @SamHasEyebrows on Instagram.
This story was originally published on March 13 at 5:07 p.m.