In the summer of 2013, New York City resident Christina Ha had never had a cat — or wanted one — since she's allergic to them. Plus, she and her husband, Simon Tung, worked nonstop at their popular patisserie Macaron Parlour.
Then her sister and husband surprised her with a stray kitten who needed a home, and everything changed.
"You could tell this kitten was so nice," she told TODAY. "I took him upstairs and was on the couch like, 'This is my cat now.' He's perfect."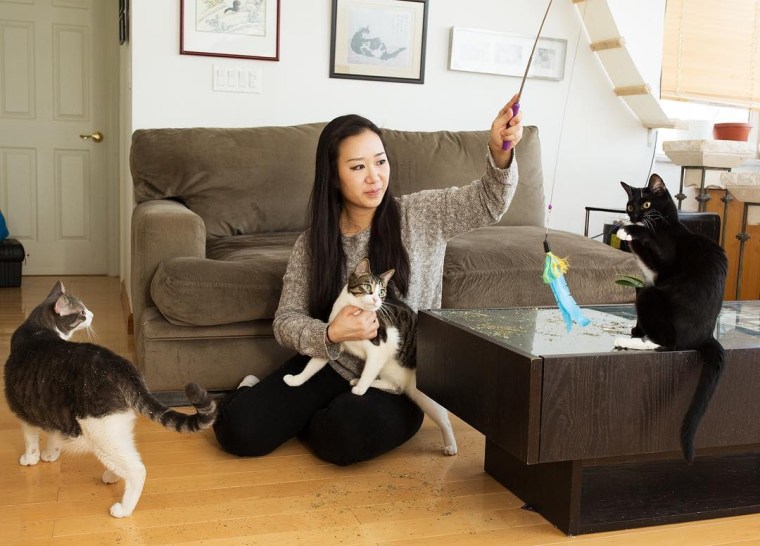 Thanks to the little gray and white kitten, dubbed Mr. Socks, Ha quickly developed a passion for cat rescue (and an acceptance of allergy medication, which she took for years but no longer needs). She missed him at work, so she changed her schedule to allow for a better work-life balance and the chance to spend more time with her kitty.
She started fostering and adopting more cats. Then a friend from Macaron Parlour, Emilie Legrand, returned from visiting her family in France, and told Ha all about the first cat cafe in Paris. The concept struck a chord with both women, and in 2014, they opened Meow Parlour, New York City's first cat cafe.
"It's a place where you can rent time to hang out with adoptable cats," Ha, 35, explained. "When you come in, we charge you by the half-hour and you just get a free-roaming space where we have cats. They are just out and about living their best life."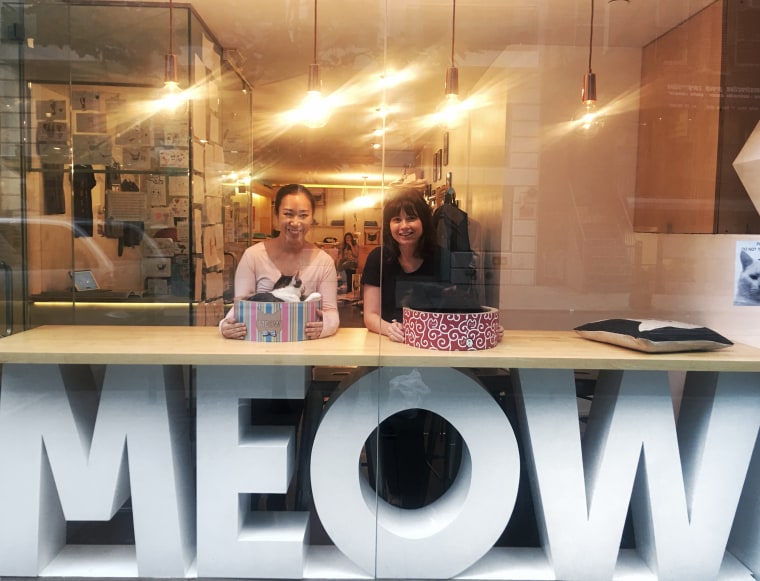 Clients include tourists and college students who miss their cats, people who simply want to relax with animals, and potential adopters. Starting with a cat named Marty, Meow Parlour (and its sister nonprofit, Meow Parlour Cats) has found homes for more than 600 cats with diverse families.
"People from all different backgrounds work here and people from all different backgrounds adopt from here. We've had adoption interviews in different languages," she said. "I've always felt that when you get involved with animal welfare, it comes from a place of deep empathy. And people who feel that way the most strongly, I think, are people who at some point in their life felt wronged or that they were underrepresented in some way. They feel drawn to the ability to create a different reality for animals because they couldn't do it for themselves."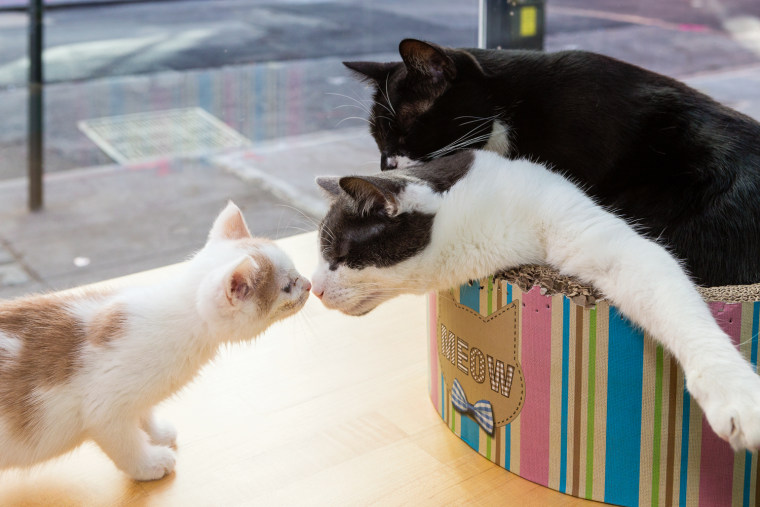 A surprising number of clients also came to ask all kinds of questions about cats. Seeing a need, Ha founded a cat-centric conference called Cat Camp in 2017. Around 2,000 cat lovers attended, including renowned cat behavior and wellness expert Jackson Galaxy, host of Animal Planet's "My Cat From Hell," who spoke at the event.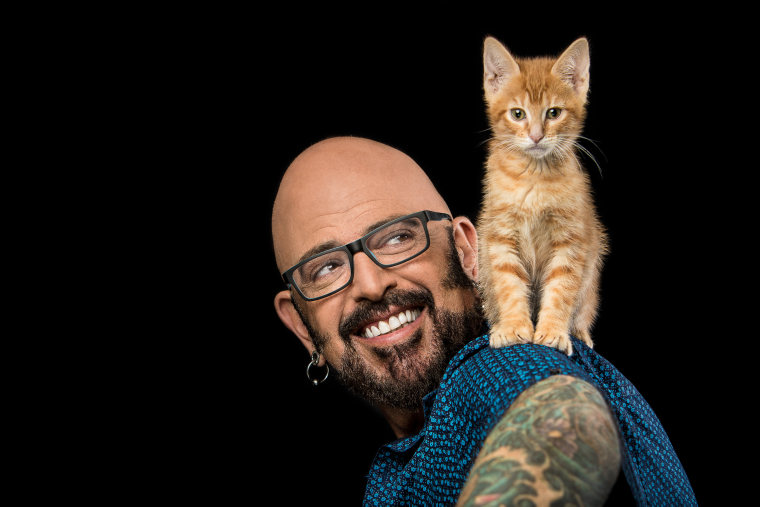 "The second I walked into Cat Camp, it was one of these sort of mythical moments when the sun shines and everything, and it just came together for me," Galaxy, 54, told TODAY with a laugh. "And a lot of that had to do with Christina herself because the idea of bringing together and also fostering and growing a community like, the size of New York is impressive slash miraculous. It was just a joyous experience."
When Galaxy learned that despite the successful turnout, Ha lost money on the event, he offered to help by lending his name and connections to the cause. Ha was thrilled, and now the fourth annual Jackson Galaxy's Cat Camp will be virtual — and free, thanks to support from the Petco Foundation — on April 10.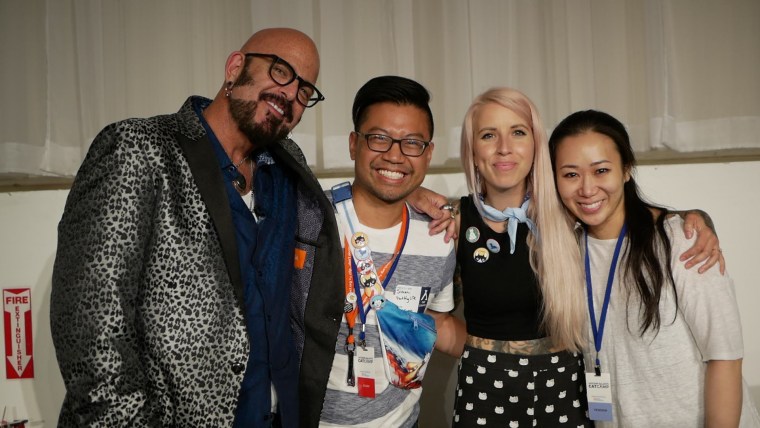 Ha's story can seem like an unbridled success. But while pursuing her passion to help cats, Ha — who was born in the U.S. and identifies as Korean American — has had to contend with racist comments and bullying both online and in person.
"At Meow Parlour, a lot of people will ask me, 'Oh, I see that you're an immigrant. Did you bring (the cat cafe concept) from your home country?' she said. "I'm like, 'My home country is New Jersey.'"
It gets even worse.
"I've had people who asked me if we opened up near Chinatown so that people could take home the cats to eat them," she said. "At the end of the day, you can't pay me enough money for us to tolerate degrading things. If that's how you want to treat people, you don't belong here."
During the pandemic, Ha has been posting Instagram stories involving her family. Her parents, who are immigrants from South Korea, have been helping her foster cats and make products like face masks and cat beds to help support her businesses, which she's highlighted online.
"They've been doing this for the past year, which has been incredible," she said. "I'm so lucky to have parents like that, but people will comment, 'Oh, your dad probably eats the cats. He's excited because you brought home dinner.' It truly sucks."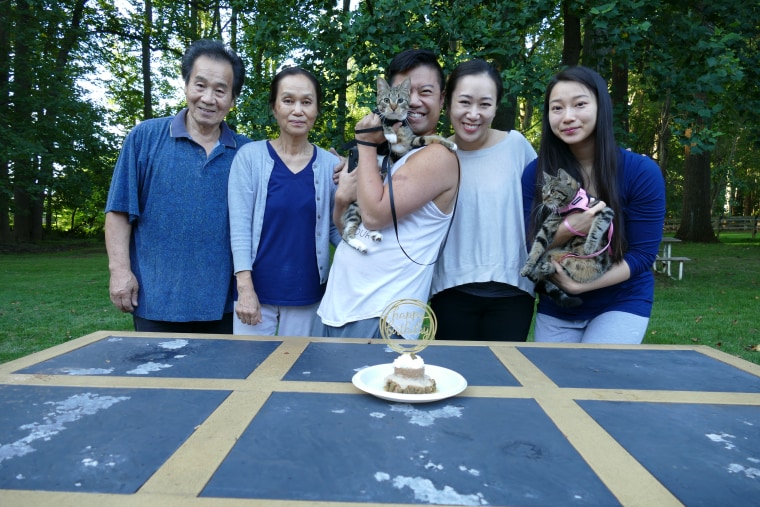 Ha said Instagram has declined her requests to penalize the offenders, but she and her supportive followers call out the repugnant behavior whenever it occurs.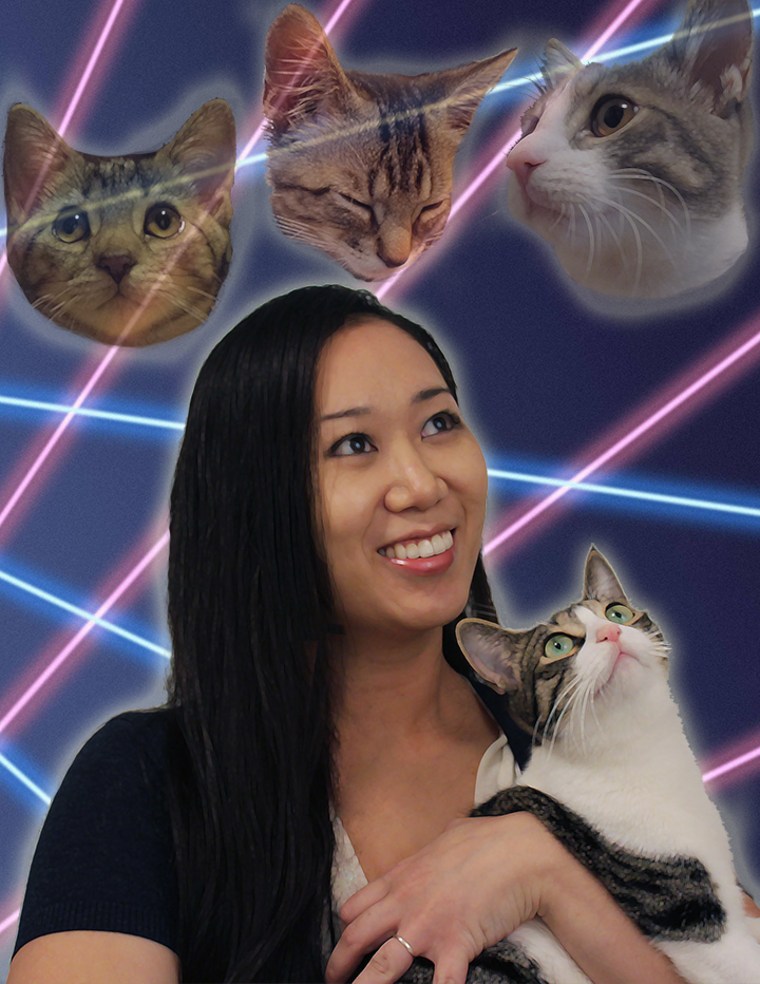 "Sure, that's not a huge act of violence, but stuff like that normalizes other types of behavior that can eventually escalate to violence," she said. "I think that it's important for us to not just look at things like a shooting, but also these smaller things that happen to you every day."
Because the animal welfare community is predominately white, Ha has shared her experiences at Cat Camp and elsewhere. She hopes other animal lovers will engage in conversations about race, gender and socioeconomic classes while working to save homeless pets.
"I think what makes us different from each other also gives us such a good opportunity to do better if we just have this dialogue and we're talking to each other and we're getting all this stuff done together," she said. "More than ever, this is the right time to be talking about it."