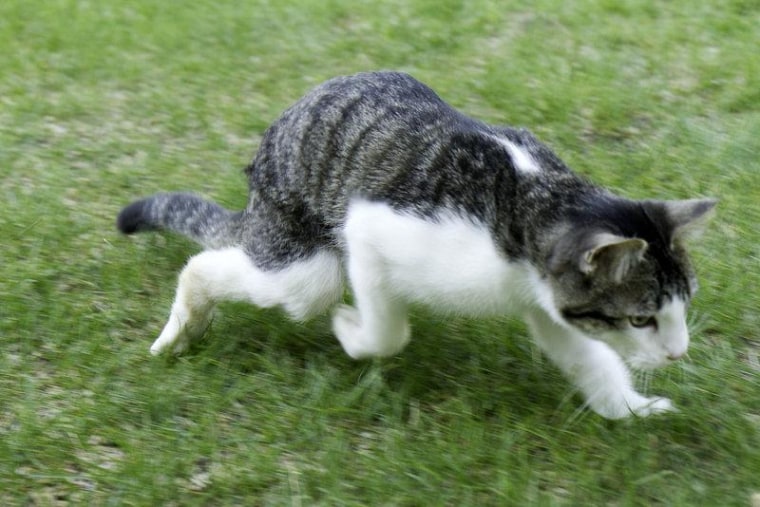 A kitten born with backward and crossed-over legs is healing well after surgery, and keeping up with his fellow pets at home.
Corky, named for the way his legs looked like a corkscrew, was picked up in March at a Minnesota pound by Gail Ventzke, the director of the Cat's Cradle shelter in Fargo, N. D. She immediately took him to a veterinarian for X-rays and a consultation to find out if there was any way to make him more comfortable.
"He didn't seem to realize that there was something wrong with him, but really, he looked quite strange and couldn't walk properly," Ventzke told TODAY.com. "The first vet we saw didn't think it was possible to help him, so we went to another vet, and another and another, until finally we found a doctor who was willing to operate."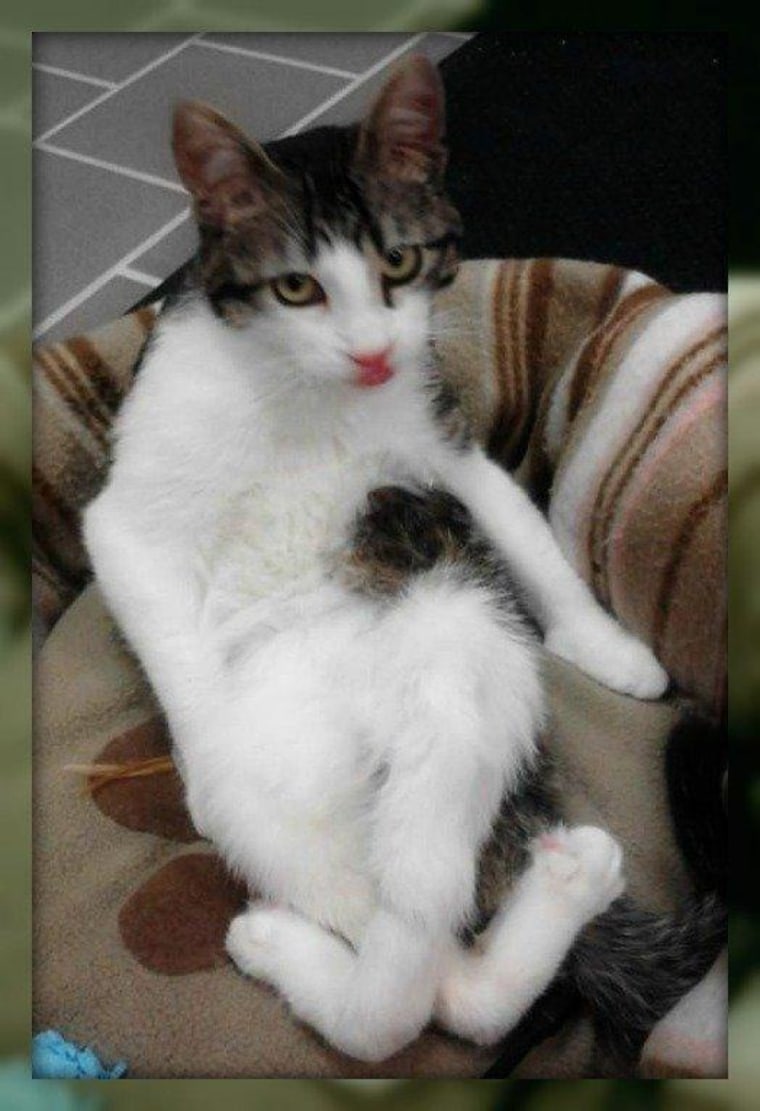 Ten days later, on April 5, Corky had his groundbreaking and complicated surgery. His doctor reshaped his legs, removed joints, repositioned his legs, and inserted steel plates. Unfortunately, following three weeks of intense therapy to rehabilitate his new limbs, including acupuncture and hydrotherapy, one of Corky's back legs developed circulatory problems and needed to be amputated.
But today, less than three months after his surgery, 10-month-old Corky has made a remarkable recovery. Ventzke adopted him and he runs around her house, chasing her three dogs and three cats. He even runs up and down the stairs and jumps on the couch.
"We think that he will live a pretty normal life," Ventzke said. "What's been just as amazing as his recovery is how his story has inspired others. One woman emailed us that his story gave her the will to start fighting her cancer again, while others have told us that they've started volunteering at their local shelter or rescue. We've received gifts and donations from Israel, France, the UK, and Italy. Seeing the outpouring of love and concern for this one small kitten has changed my outlook on life."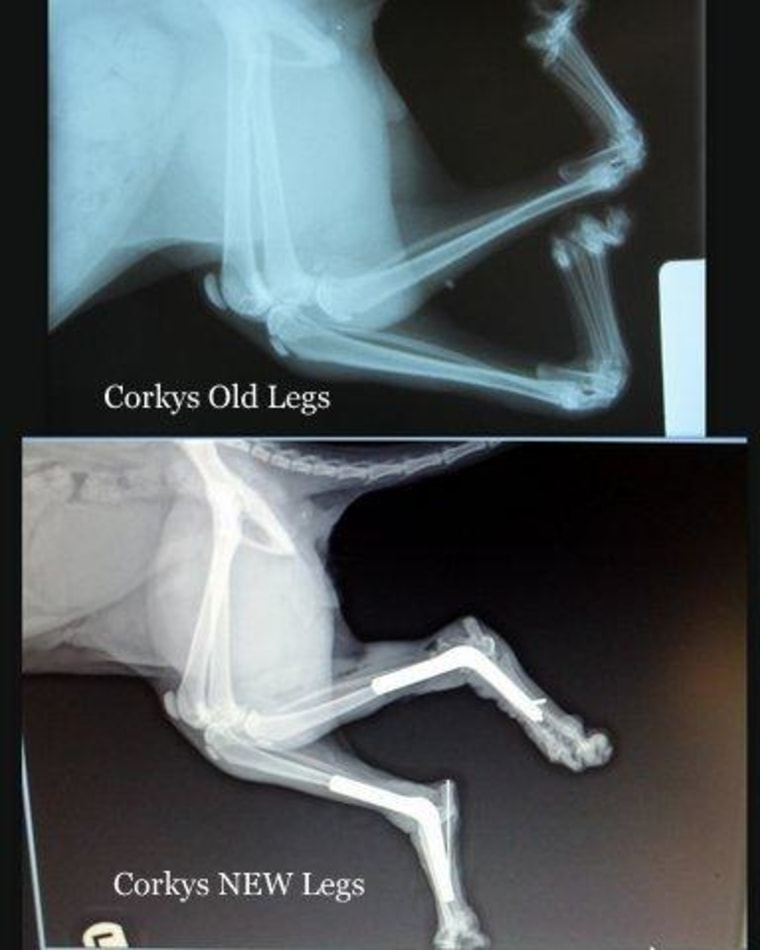 More:Videos of cat massaging dog, dog chasing crab go viral
Little Jerry Seinfeld leaves the New York Mets for a new home