Take a look at the above ultrasound. What do you see? 
If you're not sure, that's ok. Most of us in the office couldn't make sense of it either. But if you guessed that this shows a baby elephant, you'd be right!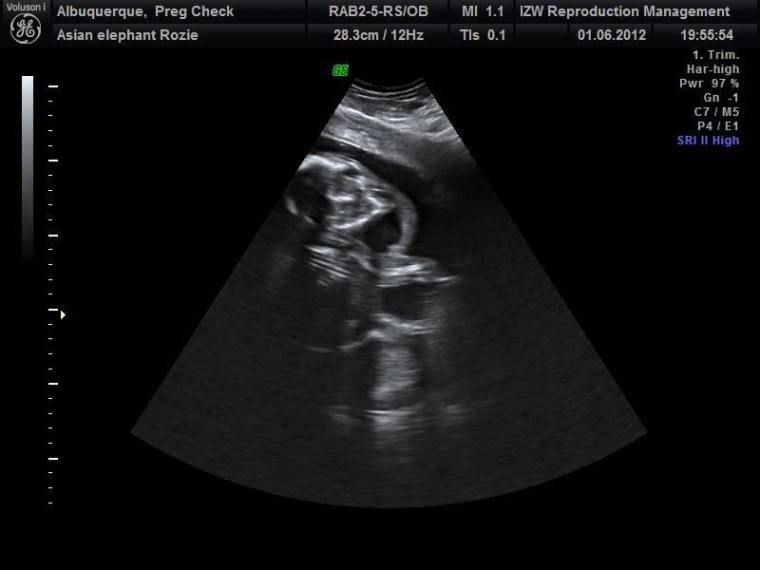 The ultrasound, taken June 1, shows the calf being carried by the ABQ BioPark Zoo's Asian elephant, Rozie. Rozie's calf was conceived by an in-house artificial insemination. The BioPark zoo is one of only a few facilities that can perform the procedure. This will be the second calf for the elephant, who already has a three-year-old daughter named Daizy.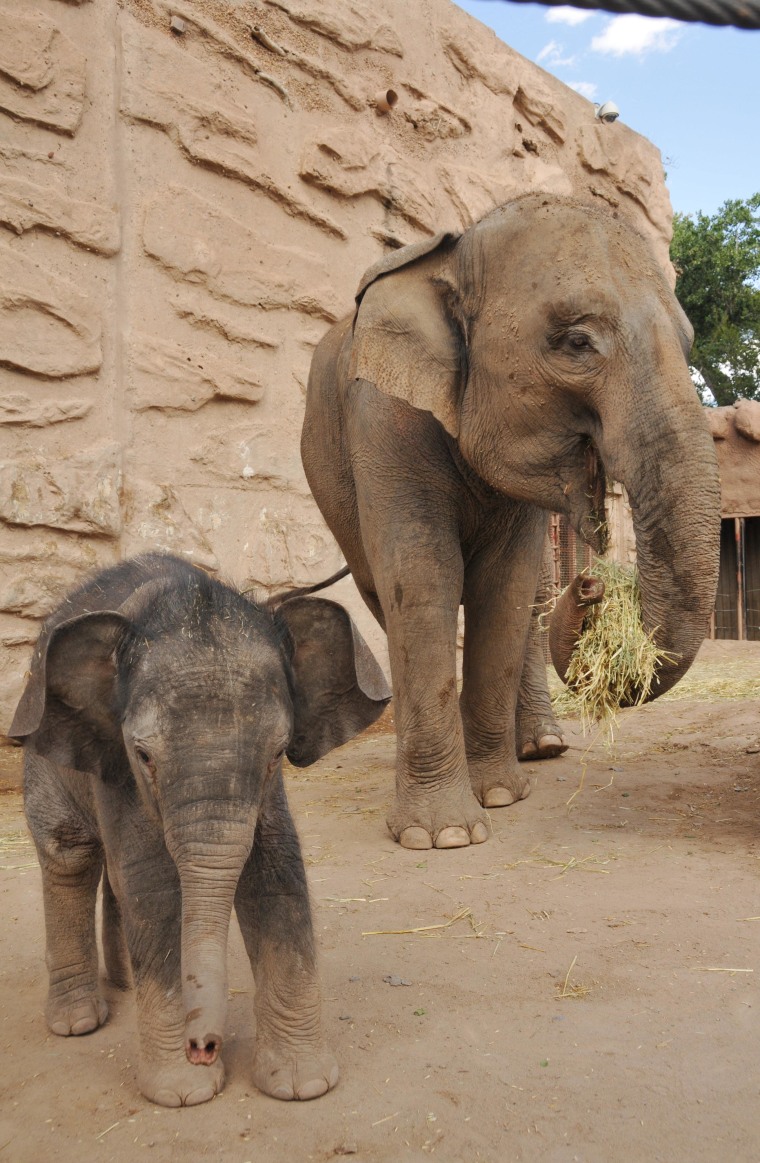 The baby in this ultrasound is due to arrive in November 2013. Congrats, Rozie!
More:
Want more animal photos? Follow us on Pinterest!